Tubes Accessories - Road Bike Shop
Shop
>
Components
>
Wheels, Tires, Tubes
>
Tubes & Accessories
Orange Seal Sealant with Twist Lock Injection System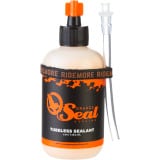 Nanites are particles of multiple sizes and shapes found in Orange Seal's Sealant, available here with the Twist Lock Injection System. When a tire's casing is compromised, those nanites quickly fill any holes, up to a 1/4-inch in diameter, keeping the air in and you rolling. While the nanites do...
Orange Seal Valve Stem
Mountain bike rims are diverse, to say the least. From materials, to cross-sections, to widths, there are many options. Orange Seal's Valve Stem is designed to accommodate this wide range with its tapered base and oversized oval flap, which ensures an airtight seal and prevents pull-through....
Q-Tubes 26in Presta Mountain Tube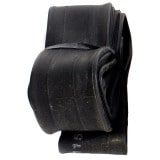 The name Q-tubes is Quality Bicycle Parts' house brand. The tubes are manufactured by Kenda and weigh 182g each. While they specify 26x1. 9-2. 125, they can safely be used in 2. 35 or even wider tires.
Q-Tubes 27.5 Plus Presta Mountain Tube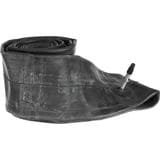 27.5 Plus Presta Mountain Tube
Q-Tubes 27.5in Presta Mountain Tube
Given the rapid arrival of 27. 5-inch wheels to the marketplace, the likelihood of your LBS or trail-side guardian angel not having the corresponding tube is pretty high at the moment. For this reason, we recommend grabbing fate by the horns and stocking up on the Q-Tubes 27. 5in Presta Mountain...
Q-Tubes 29in Presta Mountain Tube
You can't ride without tubes--well, you can, but that's neither here nor there--so having a replacement ready to go is always a good idea. Q-Tubes' 29in Presta Mountain Tube is exactly what it sounds like--a 29in rubber tube with a Presta valve that's made for your mountain bike. Respectably...
Q-Tubes Cyclocross Tube
The Q-Tubes Cyclocross Tube holds air, has a removable valve core, and has a 48mm-long valve stem -long enough to clear mid-depth wheels. It'll work best with tires between 28 and 32mm wide.
Q-Tubes Presta Kids' Bike Tube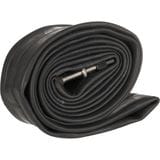 The earlier they learn to change tires, the better off they'll be. Flats will happen, so make sure your grom is carrying a spare tube when they head out to explore the trails with you. Made by Kenda for wholesale giant Quality Bike Products, Q-Tubes' Presta Kids' Bike Tube will fit inside a kids...
Q-Tubes Road Bike Tube
The Q-Tubes Road Bike Tube isn't expensive but it is pretty necessary, so it's always a good idea to have two or three around, just in case. Keep 'em wherever, and rest assured that their durable design and reliable Presta valve will lock in the air, at least until you run over another broken...
Schwalbe Procore System
Retail Price:
$230.00
Our Price: $174.95
buy now
Born out of a collaboration between Schwalbe and Syntace, the revolutionary Procore System looks to reimagine tire pressure and functionality. By breaking the tire into two distinct pressure zones, Procore allows for exceptionally low tire pressure near the surface of the tire for increased...
<< Prev | 1 | 2 | 3 | 4 | 5 | Next >>