Tires - Road Bike Shop
Shop
>
Components
>
Wheels, Tires, Tubes
>
Tires
Maxxis Minion SS Tire - 27.5in
New to the lineup for 2016, the Maxxis 27. 5in Minion SS Tire bridges the gap between fast, low-profile XC tires and beefy downhill tires with a mixed knob profile that brings you the best of both worlds for maximum enduro fun. Featuring clumps of short, ramped knobs down the middle for rolling...
Maxxis Shorty EXO TR Tire - 27.5in
Retail Price:
$78.00
Our Price: $53.99
buy now
Since it was originally designed to tackle the muckiest downhill courses with ease, the Maxxis Shorty didn't surprise anyone when it earned its place as a favorite on the downhill circuit. Now available in a trail option, the 27. 5in Maxxis Shorty EXO TR Tire provides mid-depth spikes to dig in...
Maxxis Snyper Tire - 24in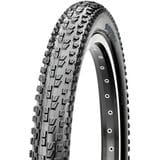 Retail Price:
$40.00
Our Price: $29.99
buy now
The 24in Snyper Tire is Maxxis' nod to the BMX cyclist whose tastes skew away from the urban alley cat scene and toward the dirtier side of things. Manicured skatepark sessions are fine, but trying to snipe lines between birthday party crews on two-wheeled scooters does eventually get old. When...
Maxxis Tomahawk Double Down/TR Tire - 27.5in
Maxxis' Tomahawk Double Down is designed for all-mountain and enduro riding just like its sibling, the Tomahawk EXO. The key difference between the two is in the casing and overall weight: Maxxis' Double Down casing compound provides slightly heavier, downhill-inspired protection for the Tomahawk...
Maxxis Tomahawk EXO/TR Tire - 27.5in
If you're riding a 27. 5, you might as well have a tire in your lineup that is as much of a delight on trail rides as the bike itself. Maxxis' Tomahawk EXO TR Tire is made out of Maxxis' 3C Maxx Terra rubber compound, which falls in the middle of the brand's offerings in terms of grip and rolling...
Michelin Pro4 Endurance Tire - Clincher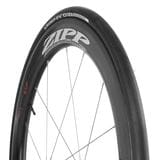 Long miles and winter training rides call for a tire that won't give up the ghost at the first sight of road debris. The Michelin Pro4 Endurance Clincher Tire steps in to provide exceptional flat protection and durability to power long endurance road races or tackle all those off-season base...
Michelin Pro4 Service Course Tire - Clincher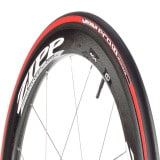 The Michelin Pro3 was a pretty popular tire, but it seemed most only ran them on race day. They gripped like you wouldn't believe, but they were a bit prone to flats under normal use. Well, we're happy to report that Michelin fixed the bad, and improved the already good in the Pro4 Service Course...
Michelin Wild Grip'r Tire - 29in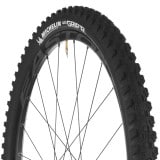 Retail Price:
$59.00
Our Price: $45.59
buy now
Modern mountain bike tires have to be versatile, as it's increasingly difficult and expensive to switch tires for different conditions. To bridge the elusive gap between buff singletrack, greasy trails, and rocky terrain, the 29-in Wild Grip'r Tire relies on a new tread design and Michelin's...
Schwalbe Durano Plus Tire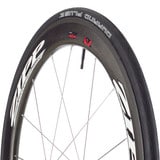 Retail Price:
$73.00
Our Price: $58.40
buy now
Although you probably don't need to worry about your hometown race course being strewn with tacks by a disgruntled neighbor, your roads are most likely still full of nails, goatheads, thorns, and generally sharp objects. With the Schwalbe Durano Plus Tire, you'll be equipped for these...
Schwalbe Hans Dampf Tire - 29in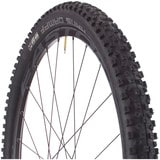 Retail Price:
$92.00
Our Price: $74.49
buy now
Schwalbe brings its true, all-mountain gun, the Hans Dampf, to the wagon-wheel crowd. The Hans Dampf 29-inch tire is bristling with the same aggressive, trail-bike-ready lugs that its little brother, the 27-inch tire, wears. This one, however, is for the big-wheel crowd. Like the 27. 5 version,...
<< Prev | Back | 1 | 2 | 3 | 4 | 5 | 6 | 7 | 8 | 9 | 10 | More | Next >>