Tires - Road Bike Shop
Shop
>
Components
>
Wheels, Tires, Tubes
>
Tires
Hutchinson Sector 28 Tire - Tubeless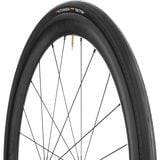 Retail Price:
$109.00
Our Price: $79.99
buy now
While your weekend may not consist of riding the storied cobblestones of France for a chance to win the Queen of the Classics, you can still take on the bumpiest chipseal roads you encounter with the confidence of a pro racing Roubaix with Hutchinson's Sector 28 Tubeless tire. The French...
Hutchinson Toro CX Tire - Clincher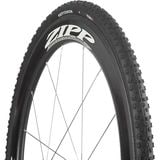 Hutchinson has finally released a tire to compare to its beloved Bulldog -- discontinued in the wake of changing UCI tire width regulations -- by adopting the Bulldog's tread pattern to the narrower Toro CX Clincher tire. The Bulldog's replacement has a 32mm width that's well-within UCI...
Kenda Nevegal DTC Tire - 26in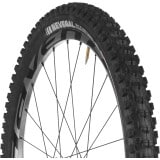 When you find yourself sitting trailside, and ground conditions are those that retain tread marks, you're bound to spot a Nevegal that left its signature. That popularity is because Kenda's Nevegal, like this lightweight 26in DTC model, are favored for its acute balance of traction and speed....
Mavic Crossmax Charge Tire - 29
The Mavic Crossmax Charge 29-inch Tire complements the rear-specific Crossmax Roam tire perfectly, with a tread pattern focused on superb cornering and braking, and all the same casing and compound technology so that it's not just keeping up with the rapidly-evolving world of tires -- it's...
Mavic Crossmax Charge XL Tire - 29in
All-mountain riding should be exactly that: all of the terrain on a given mountain. Mavic's front-specific Crossmax Charge XL 29in Tire is built towards that end, combining a soft compound with a durometer of 40 with a low-weight, high-strength, two-ply casing for a tire that holds onto slick...
Mavic Crossmax Pulse Tire - 29in
Many of Mavic's tires mix compounds and casing types to aim for grip, puncture protection, or other properties that recommend them for use as front- or rear-specific tires. With the Crossmax Pulse 29in Tire, though, the French company went for low weight and low rolling resistance, qualities that...
Mavic Crossmax Quest Tire - 27.5
The Mavic Crossmax Quest Tire is the most beastly in Mavic's tire lineup. The handling benefits of the Quest's healthy volume are further complemented by the Contact Compound, which maintains grip in all weather conditions without sacrificing rolling efficiency or durability. The compound is...
Mavic Crossmax Quest Tire - 27.5in
Whether your frame doesn't have the clearance or you're not a fan of how they dilute trail feel, we understand if you're not jazzed on the new plus tire radness. The 27. 5in Crossmax Quest Tire fits that bill, mating Mavic's new hard-wearing, all-weather X-mix Quest compound with a tubeless...
Mavic Crossmax Quest Tire - 29in
While plus-size tires are making waves on the enduro circuit, the speed enthusiast in us still appreciates the value of a tire in the smaller (but still plush) 2. 3in range. The 29in Crossmax Quest Tire fits that bill, mating Mavic's new hard-wearing, all-weather X-mix Quest compound with a...
Mavic Crossmax Quest XL Tire - 29in
The key differences between Mavic's all-mountain Crossmax Quest XL 29in Tire and its XC-specific, non-XL counterpart are the former's improved puncture resistance and grippier rubber compounds. Though it's built for rides leaning more toward trail, the Crossmax Quest XL does feature an additional...
<< Prev | Back | 1 | 2 | 3 | 4 | 5 | 6 | 7 | 8 | 9 | 10 | More | Next >>