Tires - Road Bike Shop
Shop
>
Components
>
Wheels, Tires, Tubes
>
Tires
Michelin Power Competition Tire - Clincher
A few years after the introduction of its Pro4 tire line, Michelin is attracting attention for the arrival of Pro4's successor, the Power Competition Tire. Power took its time getting here, evolving from Michelin's moto GP tires of the same name, but it looks to have been worth the wait. The...
Michelin Power Endurance Tire - Clincher
New not only in name but in function, Michelin's Power Endurance Clincher Tire line replaces its Pro4 tire line for 2016 and boldly promises quantifiable improvements in rolling resistance, puncture protection, grip, and overall longevity. The line comprises four tires, including the Competition,...
Michelin Power Protection + Tire - Clincher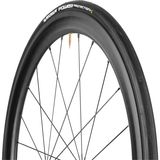 You treat your road bike like it can ride over just about any road surface, and for the most part, it can. Though you've been tempted towards the gravel path, you've stuck with your tried-and-true road geometry, and weathered the consequences of choosing to ride on torn-up, rutted, chip-sealed...
Michelin Pro4 Endurance Tire - Clincher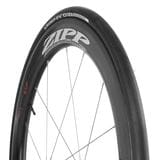 Retail Price:
$60.99
Our Price: $26.95
buy now
Long miles and winter training rides call for a tire that won't give up the ghost at the first sight of road debris. The Michelin Pro4 Endurance Clincher Tire steps in to provide exceptional flat protection and durability to power long endurance road races or tackle all those off-season base...
Michelin Pro4 Service Course Tire - Clincher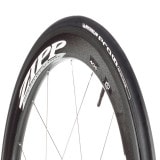 Retail Price:
$69.99
Our Price: $29.95
buy now
The Michelin Pro3 was a pretty popular tire, but it seemed most only ran them on race day. They gripped like you wouldn't believe, but they were a bit prone to flats under normal use. Well, we're happy to report that Michelin fixed the bad, and improved the already good in the Pro4 Service Course...
Michelin Wild Grip'r Tire - 29in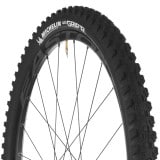 Retail Price:
$59.00
Our Price: $45.59
buy now
Modern mountain bike tires have to be versatile, as it's increasingly difficult and expensive to switch tires for different conditions. To bridge the elusive gap between buff singletrack, greasy trails, and rocky terrain, the 29-in Wild Grip'r Tire relies on a new tread design and Michelin's...
Michelin Wild Race'r Enduro Rear Tire - 27.5in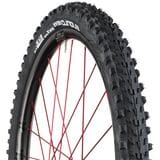 When you're cleaning up your enduro rig in anticipation of summer weekend trips to dry, desert singletrack, we'd suggest you treat your hardworking bike to Michelin's Wild Race'r Enduro Rear Tire. By introducing such a strong rear-specific, dry condition tire, Michelin has given a nod to its past...
Michelin Wild Race'r Tire - 29in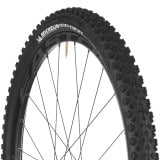 Retail Price:
$59.99
Our Price: $47.99
buy now
When speed is on the menu, low-profile knobs are essential to prevent energy loss. This often comes as a sacrifice in the traction department. But, with the Michelin Wild Race'r 29in Tire, intelligent knob construction reduces that negative impact. To start with, this tubeless twenty-niner tire's...
Michelin Wild Race'r Ultimate Advanced Tire - 29in
The Michelin Wild Race'r Ultimate Advanced 29in Tire boasts a rare combination of fast rolling efficiency and aggressive traction. This unlikely combination owes its existence to intelligent knob construction and Michelin's GUM-X series compound, which work together to offer the perfect balance...
Schwalbe Durano Plus Tire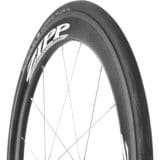 Though we all set out on a ride dreaming about ribbons of smooth tarmac and wide shoulders stretching for miles, we also all know that the course is more likely still full of the nails, goatheads, thorns, and any number of ill-intentioned objects that we found when we rode on it last week. By...
<< Prev | Back | 11 | 12 | 13 | 14 | 15 | 16 | 17 | 18 | 19 | 20 | More | Next >>