Tires - Road Bike Shop
Shop
>
Components
>
Wheels, Tires, Tubes
>
Tires
Vittoria Cross Evo XG II Tire - Tubular
Muddy cross races and the Vittoria Cross Evo XG Tire go together like Lance and the Maillot Jaune. Wide-spaced knobs provide mud-shedding properties, and the ability to run a low PSI (35) allows for optimal grip in sloppy conditions. Corespun 320 TPI Casing (poly-cotton and KEVLAR) offers...
Vittoria Cross Evo XM II Tubular Tire
Retail Price:
$119.95
Our Price: $47.99
buy now
Widely spaced knobs give the Vittoria EVO XM Tire superior mud-shedding capabilities, and a new softer rubber compound provides cornering grip so tight you'll think you're on rails. Corespun 320 TPI casing (polycotton and KEVLAR) for added strength and reduced rolling resistance42mm full RVC...
Vittoria Cross Evo XN Tire - Tubular
Knobs work great in loose material, but tend to offer higher resistance on hard, dry terrain. The Vittoria Cross EVO XN Tire offers the best of both worlds. A diamond-pattern tread on the top of the tire reduces rolling resistance, while side knobs bite into corners like a pit bull. The 320 TPI...
Vittoria Cross XL Pro
Even though tubular tires allow for lower air pressures and more puncture resistance, not everyone wants to splurge on a tubular wheelset. Vittoria's Cross XL Pro tires take the best of the Cross XL tubulars and translate them into a clincher version. The Cross XL was built upon a 150tpi casing....
Vittoria Cross XM Pro II Tire - Clincher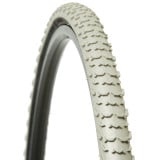 Retail Price:
$54.95
Our Price: $24.99
buy now
Leave it to the Italians to design a cross tire that even the pros will drop to their knees and give homage to. The Cross XM Pro Tire is a mud-barreling, pavement-gripping piece of art that parts loose surfaces like a robed man of God. Widely spaced knobs allow optimum mud shedding while...
Vittoria Diamante Pro IV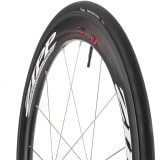 Retail Price:
$59.99
Our Price: $54.99
buy now
Oftentimes, when companies add tires to their lines, there really isn't a discernable difference between the old model and new model. The Vittoria Diamante Pro IV however, has been redesigned for higher speeds and better grip than the Diamante III. The tire is endowed with Vittoria's Isogrip...
Vittoria Diamante Pro Light III Clincher Tire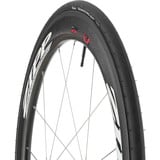 Retail Price:
$71.95
Our Price: $54.99
buy now
A favorite of racers and enthusiasts everywhere, the new Vittoria Diamante Pro Light III continues the evolution of its predecessor. For nearly tubular-like ride quality, the company's Open Corsa CX Clincher is the way to go, but if you're after raw speed, grip, and feathery weight, the Diamante...
Vittoria Diamante Pro-Radiale Tire - Clincher
Retail Price:
$67.95
Our Price: $59.95
buy now
Vittoria has long remained dedicated to doing only what they do best--making bicycle tires. From that pedigree comes the Diamante Pro Radiele tire, their quintessential race-day clincher. The Diamante Pro Radiele is a pro-caliber tire, in a user-friendly format. The Radiele is built with Vittoria...
Vittoria Open Corsa EVO CX III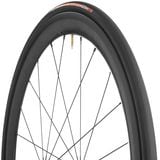 Retail Price:
$74.95
Our Price: $65.00
buy now
We admit it, we're even subject to the occasional bias -- especially when it comes to tires. However, this bias isn't solely built on presumption, instead, it's formed from two equal components: Our own experiences on the road, and our customers' feedback. Along these lines, the Vittoria Open...
Vittoria Open Corsa EVO SL
Retail Price:
$74.00
Our Price: $34.99
buy now
After, literally, millions of miles of race testing, Vittoria has developed its new EVO line of Open Corsa tires. And while the each of these cotton-cased tires plays a specific role, the EVO SL differentiates itself from the SX and SC tires in the Corsa line by featuring a slick tread pattern....
<< Prev | Back | 11 | 12 | 13 | 14 | 15 | 16 | More | Next >>