Tires - Road Bike Shop
Shop
>
Components
>
Wheels, Tires, Tubes
>
Tires
Vittoria Corsa Evo SC Tire - Tubular
In the world of tires, much like the world of bed sheets, higher thread count means higher quality. At 320 tpi, the Vittoria Corsa Evo SC is at the top of the heap. Higher thread count means quicker response, better grip, and reduce rolling resistance. The Corsa is made with two different rubber...
Vittoria Corsa SL Tubular Tire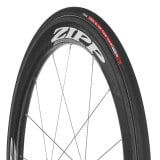 Vittoria's Corsa CX is easily one of the most popular tubulars for pro racers, so how was the Italian brand supposed to make it better? It was no small challenge, but Vittoria stepped up to the plate, adding an even faster rolling rubber compound, and calling it the Corsa SL Tubular Tire. And...
Vittoria Cross Evo XG II Tire - Tubular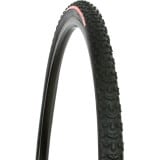 Retail Price:
$119.95
Our Price: $95.99
buy now
Muddy cross races and the Vittoria Cross Evo XG Tire go together like Lance and the Maillot Jaune. Wide-spaced knobs provide mud-shedding properties, and the ability to run a low PSI (35) allows for optimal grip in sloppy conditions. Corespun 320 TPI Casing (poly-cotton and KEVLAR) offers...
Vittoria Cross Evo XM II Tubular Tire
Retail Price:
$119.95
Our Price: $35.99
buy now
Widely spaced knobs give the Vittoria EVO XM Tire superior mud-shedding capabilities, and a new softer rubber compound provides cornering grip so tight you'll think you're on rails. Corespun 320 TPI casing (polycotton and KEVLAR) for added strength and reduced rolling resistance42mm full RVC...
Vittoria Cross Evo XN Tire - Tubular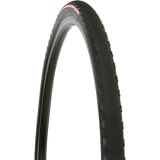 Retail Price:
$119.95
Our Price: $54.95
buy now
Knobs work great in loose material, but tend to offer higher resistance on hard, dry terrain. The Vittoria Cross EVO XN Tire offers the best of both worlds. A diamond-pattern tread on the top of the tire reduces rolling resistance, while side knobs bite into corners like a pit bull. The 320 TPI...
Vittoria Cross XL Pro
Even though tubular tires allow for lower air pressures and more puncture resistance, not everyone wants to splurge on a tubular wheelset. Vittoria's Cross XL Pro tires take the best of the Cross XL tubulars and translate them into a clincher version. The Cross XL was built upon a 150tpi casing....
Vittoria Cross XM Pro II Tire - Clincher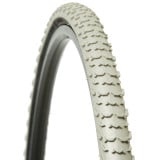 Retail Price:
$54.95
Our Price: $49.95
buy now
Leave it to the Italians to design a cross tire that even the pros will drop to their knees and give homage to. The Cross XM Pro Tire is a mud-barreling, pavement-gripping piece of art that parts loose surfaces like a robed man of God. Widely spaced knobs allow optimum mud shedding while...
Vittoria Diamante Pro IV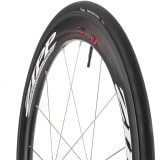 Retail Price:
$59.99
Our Price: $39.95
buy now
Upgraded over the previous Diamante III for faster speeds and better grip in hard corners, the Vittoria Diamante Pro IV Road Bike Clincher Tire uses Vittoria's Isogrip compound for race-optimized performance. Its 220tpi casing is both lightweight and tear-resistant. Additionally, you'll find an...
Vittoria Diamante Pro-Radiale Tire - Clincher
Retail Price:
$67.95
Our Price: $57.00
buy now
Vittoria has long remained dedicated to doing only what they do best--making bicycle tires. From that pedigree comes the Diamante Pro Radiele tire, their quintessential race-day clincher. The Diamante Pro Radiele is a pro-caliber tire, in a user-friendly format. The Radiele is built with Vittoria...
Vittoria Open Corsa EVO CX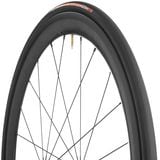 Retail Price:
$74.95
Our Price: $49.95
buy now
Unfortunately for those of us who revel in such esoteric things, tubular tires are rapidly going the way of the dodo, at least as far as non-professional use is concerned. Essentially, if you don't have someone gluing your tires for you, and swapping wheels whenever you flat, it's probably not...
<< Prev | Back | 11 | 12 | 13 | 14 | More | Next >>