Tires - Road Bike Shop
Shop
>
Components
>
Wheels, Tires, Tubes
>
Tires
Veloflex Criterium Tubular Tire
Criterium racing is adrenaline on two wheels. You have to let go of fear and get out front, corner hard and sprint with everything that have, and that's just in the first five minutes of the race. Basically, this style of racing solidifies why you need Veloflex's Criterium Tubular. This is a tire...
Veloflex Master Clincher Tire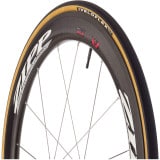 Sure, we'd all prefer to ride tubular tires. But, who wants to change one by the side of the road and hope that it doesn't roll off? With Veloflex's Master Tires, you get the same construction used in its high end tubular tires in an easy to install clincher style. The casing of the Master's is...
Veloflex Roubaix Tubular Tire
Even though you might not ever race on the cobbles of Europe, you're probably going to end up on a gravel path or a choppy, chip-and-sealed road at some point. Be prepared for a smooth ride with Veloflex's Roubaix Tubular Tire. The Roubaix's namesake is the French city known as the finish to the...
Veloflex Sprinter Tubular Tire
Whether you're competing against the clock or taking hard chicanes on the crit course, Veloflex's Sprinter Tubular Tire is there to help you hold your line like a train rides rails. Veloflex's Sprinter is modeled after its predecessor the Servizio Corse. With continual development and refinement,...
Vittoria Corsa Elite - Tubular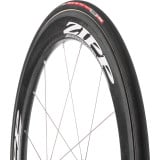 Retail Price:
$69.99
Our Price: $60.00
buy now
If you enjoy training and racing on tubular tires, or just want a bang for your buck, the Vittoria Corsa Elite tires are the perfect choice. These mid-range tubular tires were constructed with a 290 TPI casing which is just shy of the 320 TPI that is featured in Vittoria's pro-level cotton tires....
Vittoria Corsa EVO CX III - Tubular Tire
Retail Price:
$109.95
Our Price: $88.00
buy now
Vittoria overhauled its best-selling Pro Series tire in the form of the new Corsa EVO CX III Tubular Tire. And while our personal experiences on the road -- combined with our customers' feedback -- proved that the original EVO CX was at the top of its class, Vittoria knew it could improve on this...
Vittoria Corsa SL Tubular Tire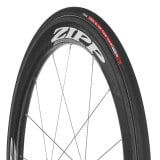 Vittoria's Corsa CX is easily one of the most popular tubulars for pro racers, so how was the Italian brand supposed to make it better? It was no small challenge, but Vittoria stepped up to the plate, adding an even faster rolling rubber compound, and calling it the Corsa SL Tubular Tire. And...
Vittoria Cross Evo XG II Tire - Tubular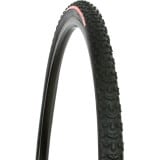 Retail Price:
$119.95
Our Price: $59.99
buy now
Muddy cross races and the Vittoria Cross Evo XG Tire go together like Lance and the Maillot Jaune. Wide-spaced knobs provide mud-shedding properties, and the ability to run a low PSI (35) allows for optimal grip in sloppy conditions. Corespun 320 TPI Casing (poly-cotton and KEVLAR) offers...
Vittoria Cross Evo XM II Tubular Tire
Retail Price:
$119.95
Our Price: $35.99
buy now
Widely spaced knobs give the Vittoria EVO XM Tire superior mud-shedding capabilities, and a new softer rubber compound provides cornering grip so tight you'll think you're on rails. Corespun 320 TPI casing (polycotton and KEVLAR) for added strength and reduced rolling resistance42mm full RVC...
Vittoria Cross Evo XN Tire - Tubular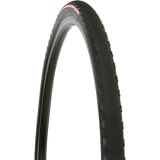 Retail Price:
$119.95
Our Price: $54.95
buy now
Knobs work great in loose material, but tend to offer higher resistance on hard, dry terrain. The Vittoria Cross EVO XN Tire offers the best of both worlds. A diamond-pattern tread on the top of the tire reduces rolling resistance, while side knobs bite into corners like a pit bull. The 320 TPI...
<< Prev | Back | 11 | 12 | 13 | 14 | More | Next >>