Tires - Road Bike Shop
Shop
>
Components
>
Wheels, Tires, Tubes
>
Tires
Schwalbe Rocket Ron Tire - 29in
Retail Price:
$92.00
Our Price: $87.00
buy now
Deftly walking the line between Racing Ralph's high-speed tread and Nobby Nic's semi-chunky profile, the Schwalbe Rocket Ron 29-inch Tire is a do-it-all bit of rubber that can also fly when you need it to. The Rocket Ron uses Schwalbe's PaceStar Triple Compound, which is its fastest. Schwalbe...
Schwalbe Rocket Ron TL Ready 27.5in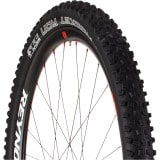 Retail Price:
$85.00
Our Price: $52.00
buy now
Make no bones about it, the Schawalbe Racing Ron 27. 5 is a serious, no-compromises race tire. PaceStar Triple compound, low-profile center lugs, and prominent side lugs come together to make a lightweight, fast-rolling tire that grips like crazy, especially in the corners. Designed to go...
Schwalbe Thunder Burt Tire - 29in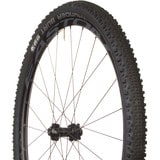 Schwalbe's tire lineup is relatively clear and linear, with models that make it fairly obvious what their intended place or purpose is upon first sight, with little need for more research. We like this about Schwalbe's approach, and a great example of this is the Schwalbe Thunder Burt Tire....
Schwalbe Ultremo HT Tire - Tubular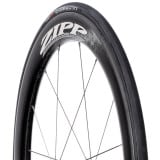 Retail Price:
$145.00
Our Price: $130.50
buy now
The Schwalbe Ultremo HT Tubular Tire is handmade and designed to help yield every last ounce of speed out of your pedal stroke. To that end, it's been built around an ultra-light latex tube -- good for a few extra watts when you're giving it all you've got. As you would expect from Schwalbe, this...
Schwalbe Ultremo ZLX Tire - Clincher
Retail Price:
$84.00
Our Price: $80.00
buy now
Congratulations. You've just found your ideal racing clincher with the Schwalbe Ultremo ZLX Clincher Tire. It provides an exceptionally supple ride, and at only 160 grams per tire, it's among the lightest on the market. Schwalbe's Ultremo ZLX clincher is a pure competition race tire. That means...
Schwalbe Ultremo ZX Tire with V-Guard - Clincher
Retail Price:
$74.00
Our Price: $54.99
buy now
Nothing's worse than a flat ... well, getting dropped is not that pleasant either. This brings to light one of the greatest battles tire engineers struggle with -- the balance of puncture resistance and rolling resistance. Schwalbe's Ultremo ZX Clincher Tire with V-Guard does the impossible, and...
Surly Big Fat Larry Fat Bike Tire
Retail Price:
$130.00
Our Price: $124.00
buy now
After an unproductive freshman year at State U, Larry has gained some weight. For us, that means there's just more of him to love, as all the qualities of float and traction that floated our boats with the more svelte Larry are back and multiplied in the Big Fat Larry Fat Bike Tire. Big Fat Larry...
Surly Knard Fat Bike Tire
As a fat bike tire, Surly's Knard adapts the same premise that keeps snow shoes at or near the top of powder, but for a cycling application. Surly crowds a large host of small knobs onto the Knard to increase grip in all terrain conditions and provide lower rolling resistance on hardpack and...
Surly Larry Fat Bike Tire
Fat biking should take you through some varied terrain, ranging from the usual trail riding to snow, mud, or other soft surfaces that make you feel like you're wading, not cycling. Surly built the front-specific Larry Fat Bike Tire to move freely between these situations. Larry employs...
Surly Nate Fat Bike Tire
The Surly Nate Fat Bike Tire is large, aggressive, and only afraid of not moving. The knobs are tall and spacious, so they clear all manner of trail muck and bully the trail into submission. The knobs also continue onto the shoulders, so traction doesn't suffer when you're riding off-camber and...
<< Prev | Back | 11 | 12 | 13 | 14 | 15 | More | Next >>