Tires - Road Bike Shop
Shop
>
Components
>
Wheels, Tires, Tubes
>
Tires
Challenge Strada Bianca Tire - Clincher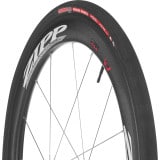 Challenge is known for producing some of the best handmade gravel and dirt racing tires out there, and its new Strada Bianca Clincher Tire is right there at the top of the line. What was previously called the 'Eroica,' the Strada Bianca was renamed when it received its updated, double protection...
Challenge Strada Tubular Tire
Retail Price:
$104.99
Our Price: $99.99
buy now
There's no denying that experiencing a great tubular tire is a wonderful experience. You won't believe that your bike could be so smooth and fast. So if you're going to make the switch to tubulars, do yourself a favor and wrap some Challenge Strada Tubular Tires around your hoops, because...
Clement LAS Tire - Clincher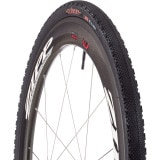 Known for tagging its tire models with airport codes, Clement keeps the tradition alive with its LAS Clincher. After all, when you have one of America's most exciting cyclocross races taking place in Vegas each year, Clement decided it would pay homage to the event in the form of the LAS....
Clement LAS Tire - Tubular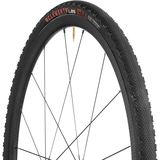 Retail Price:
$115.00
Our Price: $99.95
buy now
The fact that the folks at Clement named the LAS Tire - Tubular after the airport code for the location of their favorite stateside 'cross race (Las Vegas) should tell you two things about its development. First, it's made by people with a real passion for the sport. Second, its design is...
Clement PDX Tire - Tubular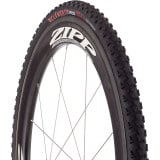 If mud is on the menu for your next cyclocross race, look no further than the proven Clement PDX Tubular tire. Clement has been perfecting the PDX's tread for years, and when smartly wrapped around a durable casing, it becomes the weapon of choice for seasoned 'crossers who don't want to get...
Continental Baron Tire
The Der Baron tire is a DH favorite when the course is sloppy and wet for its aggressive, widely spaced lugs and Chili Pepper rubber compound. It's a combination that sheds mud and digs deep for encouraging traction, but the tire is too portly if you're not planning on an assisted ride back to...
Continental Competition Tire - Tubular
Retail Price:
$124.95
Our Price: $99.96
buy now
Vectran isn't a sci-fi character and Eric Zabel's not joking when he says, 'hot tires!' in reference to Continental's Competition Tubular Road Bike Tires. Sewn by little old ladies in Korbach, Germany, the Competition uses Vectran Technology--a liquid crystal polymer that prevents punctures--so...
Continental Cyclocross Race Tire - Clincher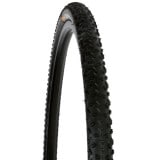 Retail Price:
$34.95
Our Price: $27.96
buy now
It's a shame that cyclocross bikes are sometimes conglomerations of various castaway parts from last year's racing bike. If yours is the exception -- if you take your cyclocross and your cyclocross bike seriously -- then the Continental Cyclocross Race Clincher is the tire for you. With 180tpi,...
Continental Gator Hardshell Tire
If you log more miles commuting to work and around town than some pros do in training, the Continental Gator Hardshell Road Tire is the answer to the spare tubes, patch kits, and pumps you've been hauling around. Modeled on the legendary Gatorskin, the Hardshell ups the ante with full...
Continental Gatorskin Tire - Clincher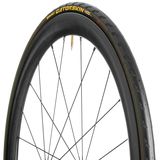 Retail Price:
$54.95
Our Price: $34.89
buy now
The Continental Gatorskin Tires are a bit less costly than the ever-popular G. P. 4-Season. However, like the 4-Season, the Gatorskins are made for the insults of gritty winter riding. Comparatively, they're a bit slower, a bit heavier, but it's because they are unmatched for puncture-proofness....
<< Prev | Back | 1 | 2 | 3 | 4 | 5 | 6 | 7 | 8 | 9 | 10 | More | Next >>