Hubs Skewers - Road Bike Shop
Shop
>
Components
>
Wheels, Tires, Tubes
>
Hubs & Skewers
PowerTap 15mm Alloy Freehub Body Kit
Sad but true face: hubs, like every other part of your bike, wear out. You could replace the entire hub, or you could mail to Malaysia (or somewhere equally distant) for service, or you could fix it up with the PowerTap 15mm Allow Freehub Body Kit and be ready to ride again in minutes. Grease it...
PowerTap Front Hub
Match your PowerTap G3 with the PowerTap Front Hub to give your bike a more finished look. Your bike will look better. You will feel happier. The world will be a better place. For years, PowerTap had a problem. Not only was its powermeter hiding underneath a rather bulky rear hub, but the hub...
PowerTap G3 Hub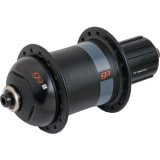 Shedding weight and size from previous generations, the PowerTap G3 Wireless Hub is lighter than ever, tipping the scales at a paltry 325 grams. Plus, its flange diameter has shrunk to 57 millimeters, making it feel just like a regular hub on the road. It also sports a low-key matte black finish...
PowerTap G3 MTB Disc Hub
The Power Tap G3 MTB Disc hub finally allows mountain bikers to utilize power analysis during their singletrack rides. This beefier version of the road hub is specifically designed for the abuse that mountain bikers dish out, and built to be paired with a standard 160mm mountain bike disc brake...
PowerTap G3C Hub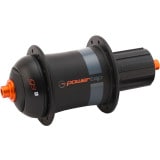 Retail Price:
$1289.99
Our Price: $1070.69
buy now
Ceramic Speed bearings are said to be the lightest, smoothest, and most durable bearings on the market. When you read about pro teams replacing stock bearings with ceramics, Ceramic Speed is the company they rely on. These bearings are hybrid ceramic, with steel races and rounder-than-round...
Salsa Titanium Flip-Offs Skewer - Rear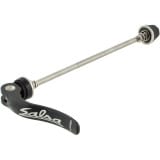 Retail Price:
$48.00
Our Price: $39.99
buy now
Almost 20 years ago Salsa introduced the Titanium Flip-Off Skewer. As a testament to phenomenal design, the Flip-Off remains unchanged to this day. The ultralight Ti Flip-Off has been a staple on high-end road and mountain bikes since the early '90s, and it doesn't look like that will be changing...
Shimano AX76 12x142mm Thru-Axle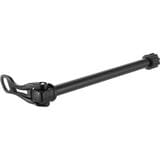 The AX76 12x142mm Thru-Axle is Shimano's skewer for the E-Thru Axle system built into kit like the superlative XTR hubs. If you're looking for a new 12mm skewer for your Shimano rig, we recommend not taking the risk of discovering previously unknown compatibility issues between brand X and the...
Shimano Dura-Ace HB-9000 Front Road Hub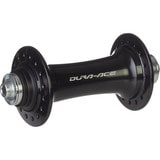 Whether you're after a featherweight low spoke count or a stalwart Clydesdale build, few front hubs offer the all-around value as Shimano's Dura-Ace HB-9000. The hubs roll on Shimano's precise, adjustable cup and cone bearings, which enjoy the advantages of being serviceable and spreading load...
Shimano Dura-Ace HB-9000 Rear 11-Speed Road Hub
Despite the fact that it's one of the most crucial points of power transfer, the rear hub is often neglected in favor of a focus on bottom brackets and crankset bearings. The cup and cone bearings and labyrinth and contact seals of Shimano's Dura-Ace HB-9000 Rear 11-Speeed Road Hub make them even...
Zipp Tangente Titanium Quick-Release Skewer - Pair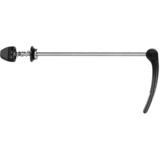 Sacrificing a set of skewers to the race gods every so often is an unavoidable part of cycling. If you joined the ranks of those who made the sacrifice this weekend, you can give yourself some small consolation by replacing the ones you lost with the Zipp Tangente Titanium Quick-Release Skewer...
<< Prev | 1 | 2 | 3 | 4 | Next >>