Stems - Road Bike Shop
Shop
>
Components
>
Forks, Cockpit, Pedals
>
Stems
Race Face Atlas Stem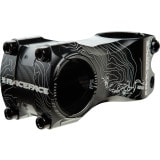 Retail Price:
$99.99
Our Price: $84.99
buy now
When the iconic pewter Race Face stems first arrived on the market, they were instrumental in opening up possibilities for mountain biking. Without the leap in strength of those early stems, mountain biking wouldn't have evolved into the capable machines they are. The Race Face Atlas Stem keeps...
Race Face Turbine 35mm Stem
The rise of the 35mm handlebar is a great thing for nearly all mountain bike riders. The fatter bars are stronger, stiffer, and in some cases, even lighter at the same time. There aren't a huge number of 35mm-ready stems on the market yet, but thankfully, the Race Face Turbine 35mm Stem is up for...
Race Face Turbine Stem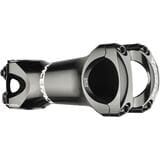 Retail Price:
$93.99
Our Price: $79.89
buy now
The Turbine Stem appeases the need of cross country racers, but true to Race Face's reputation of overbuilding, this stem can be safely run on an all-mountain bike. To maximize stiffness and minimize weight, Race Face constructs the Turbine from aerospace 7075 aluminum. This provides the high...
Renthal Apex Stem
We'd like to say that the Renthal Apex Stem is the perfect match for your excellent new Renthal handlebar -- and it is -- but really, that statement is too small, because the Renthal Apex Stem is perfect for any handlebar. It's a fantastic piece of engineering and manufacturing from the geniuses...
Renthal Duo Stem
Appropriately, given the UK-based company's motocross background, the Renthal Duo Stem demonstrates Renthal's different approach to the sport of mountain biking and its associated parts. The Duo's incredibly low weight is the result of its unique construction. The stem is split in two halves,...
Ritchey WCS 4 Axis Stem - Road
Retail Price:
$109.95
Our Price: $70.99
buy now
A simple, lightweight stem, the Ritchey WCS 4 Axis Stem is ideal for oversized aluminum and carbon bars. It is forged of 2014 alloy with a six degree rise. The 4-bolt faceplate is secured with stainless steel taper hex-head bolts. To minimize the possibility of crimping lightweight aluminum or...
Ritchey WCS 4-Axis 44 Stem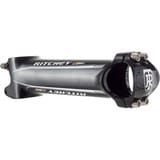 Retail Price:
$91.95
Our Price: $59.99
buy now
Many stems do the same job, but the reliability of a great one is something you will never want to sacrifice -- especially if you've ever had the misfortune of breaking one mid-ride. To alleviate such concerns on your cross-country or trail rig, secure your carbon bars with the uniquely shaped...
Ritchey WCS C-260 Stem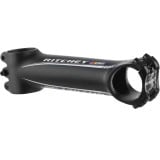 Retail Price:
$130.00
Our Price: $78.00
buy now
Alloy cockpits are preferred by many riders in the pro peloton because they inspire greater confidence in the event of a crash or impact, despite the slight weight penalties typically associated with alloy. Stiffness and vibration dampening are usually alloy's greatest nemeses, but with its WCS...
Storck ST115 4-Bolt Stem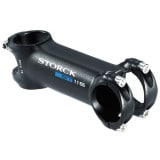 Retail Price:
$90.00
Our Price: $86.00
buy now
Storck prides itself on devoting the same time and attention to detail toward its components as it does its bikes, and this is ever-present with the new ST115 4-Bolt Stem. From the shot peened finish to the durable alloy material, the ST115 provides the beauty, security, and peace of mind you've...
Syntace Force 109
With oversized handlebars being de rigueur for road and mountain bikes these days, you need a stem that is equally as stiff and strong. Syntace took the design of its legendary F99 stem and parlayed it into the F109, to fit oversized 31. 8mm handlebar clamps. Syntace forged the Force 109 from...
<< Prev | 1 | 2 | 3 | 4 | 5 | Next >>