Stems - Road Bike Shop
Shop
>
Components
>
Forks, Cockpit, Pedals
>
Stems
Race Face SIXC 35 20mm Rise Handlebar
Retail Price:
$169.99
Our Price: $135.99
buy now
If brands like Race Face are not just making 35mm handlebars, but making carbon fiber versions of them, it's clear that the new standard is here to stay -- and that's a good thing. The company is known for placing enormous emphasis on strength and durability in its components, while also shaving...
Race Face SIXC 35 35mm Rise Handlebar
Even if we didn't get to ride and test it out, we'd still have the confidence to endorse the rising 35mm handlebar standard. Why? Because Race Face, a company we know to have relentless focus on quality and helping riders push their limits as far as possible, has invested heavily in 35mm. Then...
Race Face Turbine Stem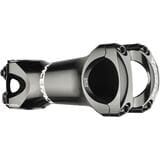 The Turbine Stem appeases the need of cross country racers, but true to Race Face's reputation of overbuilding, this stem can be safely run on an all-mountain bike. To maximize stiffness and minimize weight, Race Face constructs the Turbine from aerospace 7075 aluminum. This provides the high...
Ritchey Superlogic Carbon C260
Retail Price:
$299.95
Our Price: $209.99
buy now
Single bolts were replaced by two, and then those two moved to the four that brought us up to speed in the world of cycling stems. Well, these clamping interfaces between handlebar and stem have once again been revised, with Ritchey leading the way with its patented new Superlogic Carbon C260...
Ritchey WCS 4 Axis Stem - Road
A simple, lightweight stem, the Ritchey WCS 4 Axis Stem is ideal for oversized aluminum and carbon bars. It is forged of 2014 alloy with a six degree rise. The 4-bolt faceplate is secured with stainless steel taper hex-head bolts. To minimize the possibility of crimping lightweight aluminum or...
Ritchey WCS C-260 Stem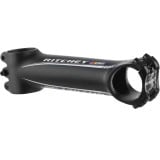 Retail Price:
$130.00
Our Price: $78.00
buy now
Alloy cockpits are preferred by many riders in the pro peloton because they inspire greater confidence in the event of a crash or impact, despite the slight weight penalties typically associated with alloy. Stiffness and vibration dampening are usually alloy's greatest nemeses, but with its WCS...
Ritchey WCS Carbon C-260 Stem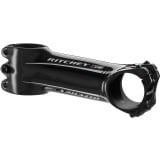 Retail Price:
$159.95
Our Price: $96.00
buy now
Typically, a stem body and faceplate each wrap 180 degrees around the handlebar. Ritchey's WCS Carbon C-260, on the other hand, wraps a full 260 degrees. This distributes forces more evenly across the handlebar, faceplate, and stem body for a stronger, safer, and lighter interface. The WCS Carbon...
Ritchey WCS Trail Stem
We can't think of a person whose influence on mountain biking has been further reaching than that of Tom Ritchey. Undeniably, though, mountain bike technology has come a long way since Tom built the first production mountain bikes. However, this isn't to say that Ritchey hasn't played an integral...
Storck ST115 4-Bolt Stem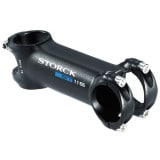 Storck prides itself on devoting the same time and attention to detail toward its components as it does its bikes, and this is ever-present with the new ST115 4-Bolt Stem. From the shot peened finish to the durable alloy material, the ST115 provides the beauty, security, and peace of mind you've...
Syntace Force 109
With oversized handlebars being de rigueur for road and mountain bikes these days, you need a stem that is equally as stiff and strong. Syntace took the design of its legendary F99 stem and parlayed it into the F109, to fit oversized 31. 8mm handlebar clamps. Syntace forged the Force 109 from...
<< Prev | 1 | 2 | 3 | 4 | 5 | Next >>