Stems - Road Bike Shop
Shop
>
Components
>
Forks, Cockpit, Pedals
>
Stems
ENVE Stem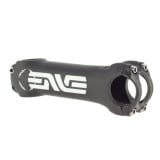 If you???re finishing off a dream build, consider ENVE???s Stem as your final, high-end touch. Weighing in at just about 125 grams, it???s among the lightest stems out there, but its stiffness and rigidity are what really make it one of the best all-around. The body of the stem is full carbon...
Fi'zi:k Cyrano R1 Stem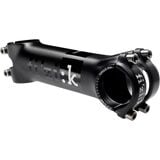 Retail Price:
$110.00
Our Price: $88.00
buy now
The Cyrano R1 Stem is designed with Fizik's Spine Concept technology to create a cockpit that works together with the saddle to deliver you the perfect fit based on your flexibility. The Cyrano R1 is built tough, using a 7075 series Aluminum Ergal and Aluminum Anticorodal, which offers a tensile...
FSA Energy Stem
The connection between your steering tube and your handlebars is an important one. While you don't want a fragile, paper-mache piece of flimsy kit that will snap under your first big effort, you also don't want a five-pound monster. FSA addresses this by using a favorite material in the aerospace...
FSA OS-99 CSI Stem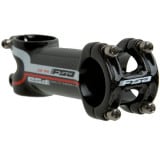 Retail Price:
$179.95
Our Price: $64.99
buy now
The 20-words-or-less summary is easy to do: The FSA OS-99 CSI stem is an FSA OS-99 stem wrapped in carbon fiber. But there are nuances to it that require elaboration: For starters, this is different than most other wrapped carbon fiber stems we've seen. It's much lighter than those stems. For the...
FSA OS-99 Stem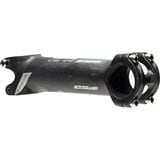 FSA manufacturers carbon fiber stems, but arguably its very best stem (though not the most exotic or the most expensive) is the OS-99. The OS-99 is the lightest stem in the FSA family and -- believe it or not -- it's made from 7050 aluminum alloy. Don't let the extreme lightness of the OS-99 give...
FSA SL-K -20 Degree Stem
Optimized for 29er use, the FSA SL-K -20 Degree Stem lowers your cockpit for cross-country racing, thanks to its low-profile 28mm stack height and -20-degree rise. Pair it with some flat, relatively wide handlebars ranging from 700 to 740-millimeters for extra levels of control and a race-ready...
FSA SL-K Carbon Stem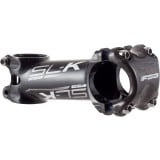 Retail Price:
$100.00
Our Price: $85.00
buy now
We keep seeing more and more of the peloton reverting back to the tried and true reliability of aluminum stems, and the FSA SL-K Carbon Stem makes a good argument for why. Pairing the latest in alloy forging technology with lightweight carbon fiber, the SL-K Carbon improves on the past without...
Niner Alloy Stem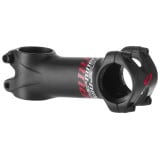 With carbon fiber getting all the buzz these days (actually, for about the last 15 years), it's easy to forget just how good aluminum is. It's stiff, lightweight, inexpensive, and best of all, reliable. Especially when you're talking about components like handlebars and stems. The Niner Alloy...
Niner RDO Stem
For a while, aluminum was the red-headed stepchild of high-performance bike components, but that's all changing with gear like the Niner RDO Stem. It's seriously light, at just 115g in the largest 110mm length, and strong enough to charge anything you feel like pointing your bike at. Two bolts...
Niner Trail Stem
Constructed from custom forged alloy with a solid four-bolt face plate, the sub-190g (50mm) Niner Trail Stem comes in two lengths: 50mm or 70mm. It's intended for longer travel bikes like the WFO 9, with durability as top priority. The stem has zero degrees of rise to place your center of gravity...
<< Prev | 1 | 2 | 3 | 4 | 5 | Next >>