Stems - Road Bike Shop
Shop
>
Components
>
Forks, Cockpit, Pedals
>
Stems
FSA SL-K -20 Degree Stem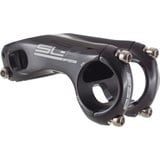 Lower the cockpit of your cross country bike with the FSA SL-K -20 Stem. Ideally suited for 29er use, this stem features a negative 20-degree rise and low-profile 28-millimeter stack height. Attach a flat, wider handlebar in the 700 to 740-millimeter range for increased control and a lowered,...
FSA SLK MTB Stem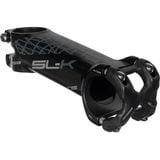 FSA's SLK MTB Stem is designed to balance weight, stiffness, and durability to confidently support your handlebars. Its precise, CNC-machined aluminum construction allows FSA to minimize excess materials, and thereby minimize weight without the price tag associated with carbon or titanium options...
FSA SLK Stem
FSA's SL-K Stem was constructed to provide rigid support for the handlebars, feeling similar in both weight and stiffness to carbon and titanium with a precise, CNC-machined aluminum construction. To guarantee rigidity, FSA 3D-forged the aluminum stem body. This process starts with one ingot of...
Most Tiger Ultra Lite Aero 1K Stem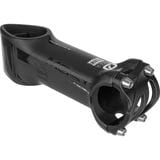 After much research, you've decided that your Pinarallo is in need of a different stem length to best meet your ride style and ergonomic needs. Most's Tiger Ultra Lite Aero 1k Stem is just what you're looking for, designed to pair perfectly with your Pinarello's aero head tube spacers for clean...
Niner Alloy Stem
The light, stiff, and inexpensive Niner Alloy Stem is the perfect upgrade for the trail-rider looking for reliable front-end performance. The stem's trusty two-bolt steerer clamp and four-bolt handlebar clamp are built to handle the toughest rides and utilize a simple design to save weight. The...
Niner RDO Stem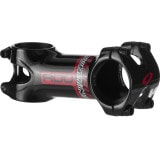 Retail Price:
$89.00
Our Price: $84.55
buy now
For a while, aluminum was the red-headed stepchild of high-performance bike components, but that's all changing with gear like the Niner RDO Stem. It's seriously light, at just 115g in the largest 110mm length, and strong enough to charge anything you feel like pointing your bike at. Two bolts...
Niner YAWYD Top Cap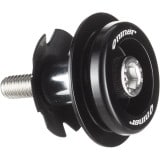 Do you ever get about halfway up a climb and feel like your legs are about to give out? Would it help to have a little extra motivation? That picture of your girlfriend won't do it. The recording of your father explaining what a disappointment you are won't help, either. What you need is a...
PRO Tharsis Trail Stem
Sharing its name with a large swath of desolate land on Mars, PRO's Tharsis Trail Stem anticipates you'll be taking it into some pretty inhospitable terrain as it sits at the helm of your trail, XC, or maybe even all-mountain rig. As such, PRO doesn't mess around with construction, CNC-machining...
PRO Tharsis XC Stem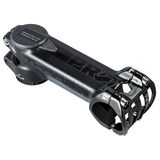 Retail Price:
$149.00
Our Price: $119.20
buy now
Given that it shares the corporate family tree with Shimano, it's no surprise that PRO developed cockpit kit that allows for clean, flawless routing of the new XTR Di2. PRO's calling this system Tharsis, and the Tharsis XC Stem is one of the two key ingredients. As PRO's own Bas Schaapveld...
Race Face Aeffect 35 Stem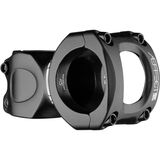 If you're keen on importing the new gravity standard of 35mm bars to your XC or all-mountain rig, then Face Face's Aeffect 35 Stem has you covered. Its 6061 aluminum body is lightweight and designed for single-crown forks, but it lets you replace your oversized 31. 8mm bar with an over-oversized...
<< Prev | 1 | 2 | 3 | 4 | 5 | Next >>