Stems - Road Bike Shop
Shop
>
Components
>
Forks, Cockpit, Pedals
>
Stems
Easton EA90 Stem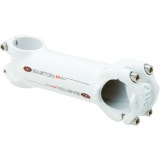 Retail Price:
$99.95
Our Price: $59.99
buy now
We all want stems that are strong and light. We want them to be durable, and we want them to minimize stress on the handlebar and fork clamped on either end of the stem. Easton addresses all points in their EA90 stem. The most unique feature of the EA90 is the DST technology faceplate....
Easton Haven Stem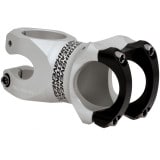 Retail Price:
$100.00
Our Price: $59.99
buy now
Here's a bit of all-mountain bike bling that's hard to ignore. The Easton Haven Stem has the highest stiffness-to-weight ratio of any stem Easton's ever produced. That's saying a lot for a label as legendary as Easton. They achieved this by CNC machining away a huge amount extraneous alloy at the...
Easton Havoc 35 Direct Mount Stem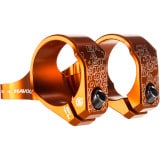 The Easton Havoc 35 Direct Mount Stem is truly a three-trickpony. Boasting ridiculous strength (yes, that's EA90 aluminum), unheard-oflight weight (just a hair over 100 grams), and Easton's new, innovative 35mmclamp, the Havoc 35 is going to be showing up on gravity-fed badasses' bikeseverywhere....
Easton Havoc Bolt-On Stem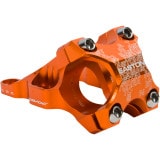 Like the Easton Havoc Stem, Easton's Havoc Bolt-On Stem is CNC milled from a solid block of metal and is a thing of beauty. Also, it's a thing of precise function, designed to sync happily with a triple-crown fork and steer World Champion racers to victory. No less importantly, it's designed to...
Easton Havoc Stem
Retail Price:
$89.95
Our Price: $52.99
buy now
You gotta love that the Easton Havoc Stemis CNC machined from a solid block of aluminum. That's gonna give you some serious steering confidence. But sheer mass alone isn't the Easton modus operandi. They've also built in a bit of science -- even if that's the farthest thing from your mind as you...
ENVE Direct Mount Stem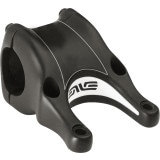 An industry first, the Enve Direct Mount Stem brings carbon to the world of triple clamp forks. Enve makes some of the strongest stems on the market, and this ultra-light, sub-120g design loses nothing in strength to alloy alternatives. The carbon layup produces a stem that's significantly...
ENVE Mountain Stem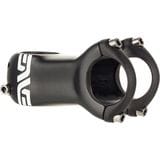 It's trivia time at Competitive Cyclist. Q: What product have the meticulous engineers at ENVE obsessed over more than any other in their impressive product line? A: The Mountain Stem. It turns out that they've developed and discarded more prototypes of the new Mountain Stem than any other...
ENVE Stem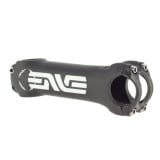 We always raise an eyebrow when we hear that a stem can be used for either road and mountain, but it would appear that the Enve Stem has managed to pull it off with elegance. With a design so beautiful that it warrants white gloves for handling, the Enve Stem is durable enough for dirt and light...
Fi'zi:k Cyrano R1 Stem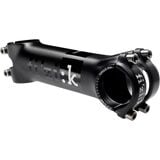 Retail Price:
$110.00
Our Price: $88.00
buy now
Fi'zi:k's Spine Concept System is most recognized as being the driving philosophy behind its saddle design. More recently, it used the same concept to develop handlebars that work in conjunction with the saddles to create a cockpit for any rider -- regardless of how flexible they may be. Now the...
FSA Energy Stem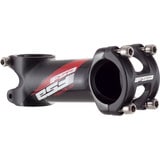 Retail Price:
$109.99
Our Price: $93.49
buy now
The connection between your steering tube and your handlebars is an important one. While you don't want a fragile, paper-mache piece of flimsy kit that will snap under your first big effort, you also don't want a five-pound monster. FSA addresses this by using a favorite material in the aerospace...
<< Prev | 1 | 2 | 3 | 4 | Next >>