Stems - Road Bike Shop
Shop
>
Components
>
Forks, Cockpit, Pedals
>
Stems
Deda Elementi Zero1 Stem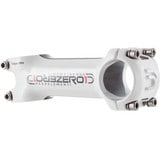 Retail Price:
$44.95
Our Price: $33.99
buy now
The big difference between Deda Elementi's Zero1 Stem and the more expensive Zero100 models are the materials used in the screws. The Zero1 specs steel hardware, where its higher end models use titanium fasteners. This comes with a nominal weigh gain (fewer than 25 grams, to be precise), but...
Easton EA90 Stem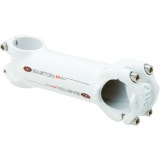 Retail Price:
$99.95
Our Price: $59.99
buy now
The Easton EA90 Stem sheds grams for race-minded riders, without sacrificing structural integrity or performance. Its EA90 aluminum tubing is the result of a 3D forging process, yielding Easton's lightest aluminum stem to date. Looking closely at the stem's faceplate, you'll immediately notice...
Easton Haven 35 Stem
The light, stiff, and (dare we say) good-looking Easton Haven stem has become a staple among the freeride community. It's a great stem. So how do you make it greater? Try turning it up to 11--or, in this case, 35. The new 35mm standard makes your handlebar lighter, stiffer, and stronger. That's...
Easton Haven Stem
Boasting Easton's highest stiffness-to-weight ratio yet, the Haven stem has quickly become a legend among trail riders. The Haven is built with CNC machined alloy and Easton's Top Lock technology to create a stem that can handle anything. If you have the Haven bar, this stem is the ideal match....
Easton Havoc Stem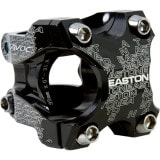 The Easton Havoc Stem is built tough to go big, offering you stability and control when you're hitting jumps and sending gaps. The stem is CNC machined from a solid piece of aluminum and features Top Lock Technology, which delivers maximum strength at the bar/stem interface. The result is a stem...
ENVE Direct Mount Stem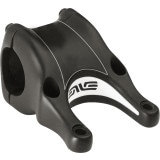 An industry first, the Enve Direct Mount Stem brings carbon to the world of triple clamp forks. Enve makes some of the strongest stems on the market, and this ultra-light, sub-120g design loses nothing in strength to alloy alternatives. The carbon layup produces a stem that's significantly...
ENVE Mountain Stem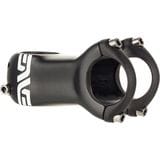 ENVE's Mountain Stem picks up where the original ENVE Stem left off, and gets a little shorter, a little lighter, and a little more "mountain-looking" in this iteration. Only the longest option, at 85mm, weighs in at over 100 grams. That's light, and that's all-in weight: stem, aluminum faceplate...
ENVE Stem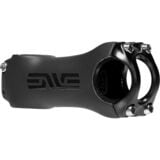 If you're finishing off a dream build, consider ENVE's Stem as your final, high-end touch. Weighing in at just about 125 grams, it's among the lightest stems out there, but its stiffness and rigidity are what really make it one of the best all-around. The body of the stem is full carbon fiber,...
Fi'zi:k Cyrano R1 Stem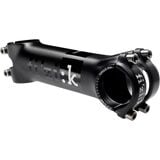 Retail Price:
$120.00
Our Price: $95.99
buy now
The Cyrano R1 Stem is designed with Fizik's Spine Concept technology to create a cockpit that works together with the saddle to deliver you the perfect fit based on your flexibility. The Cyrano R1 is built tough, using a 7075 series Aluminum Ergal and Aluminum Anticorodal, which offers a tensile...
FSA Energy Stem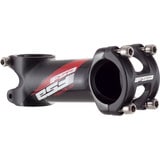 Retail Price:
$109.99
Our Price: $92.99
buy now
Made with 3D-forged 2014 aluminum alloy, the FSA Energy Stem offers unparalleled levels of lightweight performance, strength, and stiffness for an aluminum stem. In fact, you'll find it's actually lighter than many of its carbon counterparts, coming in at only 111-grams for the 90-millimeter...
<< Prev | 1 | 2 | 3 | 4 | 5 | Next >>