Seatposts - Road Bike Shop
Shop
>
Components
>
Forks, Cockpit, Pedals
>
Seatposts
PNW Components Rainier Dropper Seatpost - External Routing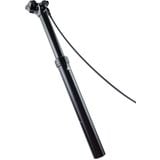 Few things crush flow like having to stop and adjust your saddle position every time the grade changes directions, so keep your flow and adjust on-the-fly with the PNW Components Rainier Dropper Seatpost - External Routing. Featuring a sealed damping cartridge and light actuation, this dropper...
PRO Tharsis XC Seatpost
Retail Price:
$299.00
Our Price: $239.20
buy now
PRO introduced the Tharsis XC line to complement parent company Shimano's XTR M9050 Di2 drivetrain, and like the rest of the line, the seatpost fully integrates to fit a Di2 battery to give you a clutter-free ride. PRO uses durable unidirectional carbon throughout this seatpost, which starts at a...
Profile Design Fast Forward Carbon Seatpost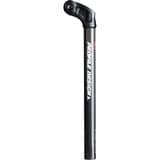 We're sure that by the point you reached this page, you've spent multiple seasons refining your time trial position on the bike. And, over the course of this trial and error, you've realized that the more forward your position is on the bike, the more efficient your ride becomes. However, the...
Race Face Next SL Seatpost - 2015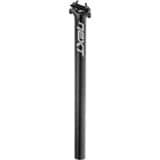 Retail Price:
$129.99
Our Price: $109.99
buy now
If you were ever wary of decking your mountain bike out with a carbon seatpost, fret no more. The Race Face Next SL Seatpost has been tried and tested to ensure it belongs on the trails. The Next SL is engineered from a 3K-carbon weave that provides high strength at a low weight. To further save...
Race Face SIXC Seatpost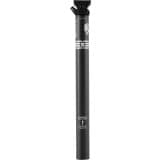 Retail Price:
$139.99
Our Price: $111.99
buy now
It's carbon, it's Canadian, it weighs less than 200 grams, and it's worthy of downhill that most riders would have to walk (or just tumble) down. The RaceFace SIXC Seatpost is all of these things, thanks to advanced design and the unbelievably high standards that RaceFace products are forced to...
Race Face Turbine Dropper Seatpost
Retail Price:
$469.99
Our Price: $399.95
buy now
Instead of constantly interrupting your ride to pull the quick-release lever every time the terrain changes while your ride crew gets rowdy up ahead, you could be pushing a button and adjusting the Race Face Turbine Dropper Seatpost in seconds. Taking inspiration from hydraulic droppers with the...
Race Face Turbine Dropper Seatpost 1x Remote
If you've already upgraded to a Race Face Turbine dropper post, your rides will be even smoother with the addition of the 1x Remote. By taking the place of the obsolete front shifter, the remote occupies a convenient spot in the cockpit, saving time and energy on the trails. It's also available...
Race Face Turbine Seatpost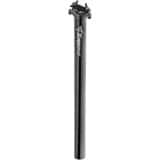 Retail Price:
$79.99
Our Price: $67.99
buy now
Every monarch needs a throne, and what better platform to rule your trail kingdom from than the Race Face Turbine Seatpost? While the name comes back unchanged from last year, the Turbine has actually been totally reimagined, from the materials to the clamp design, so it's basically an entirely...
Ritchey DI2 Seatpost Battery Mounts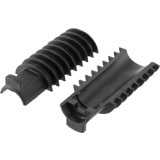 Shouldn't your entire ride be as smooth as your shifting? Ritchey's DI2 Seatpost Battery Mount hides the battery securely inside of your post, so every detail of your bike remains clean and clutter-free.
RockShox Reverb (B1) Dropper Seatpost
On the outside, the RockShox Reverb (B1) Dropper Seatpost looks remarkably like its revered predecessor. On the inside, however, it hides a host of updates for improved functionality with modern mountain bikes. The big news is that it's available with travel-specific post lengths and in a wider...
<< Prev | 1 | 2 | 3 | 4 | 5 | 6 | 7 | 8 | Next >>