Seatposts - Road Bike Shop
Shop
>
Components
>
Forks, Cockpit, Pedals
>
Seatposts
Race Face SIXC Seatpost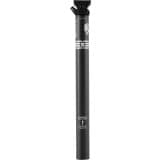 Retail Price:
$139.99
Our Price: $119.00
buy now
It's carbon, it's Canadian, it weighs less than 200 grams, and it's worthy of downhill that most riders would have to walk (or just tumble) down. The RaceFace SIXC Seatpost is all of these things, thanks to advanced design and the unbelievably high standards that RaceFace products are forced to...
Race Face Turbine Seatpost
Retail Price:
$79.95
Our Price: $55.97
buy now
Attention to detail is what the Race Face Turbine Seatpost is all about. Every millimeter of the Turbine has been thought through for maximum durability with absolutely no extra weight.
Race Face Turbine Seatpost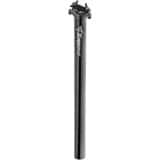 Retail Price:
$79.99
Our Price: $68.00
buy now
Every monarch needs a throne, and what better platform to rule your trail kingdom from than the Race Face Turbine Seatpost? While the name comes back unchanged from last year, the Turbine has actually been totally reimagined, from the materials to the clamp design, so it's basically an entirely...
Ritchey DI2 Seatpost Battery Mounts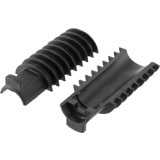 Shouldn't your entire ride be as smooth as your shifting? Ritchey's DI2 Seatpost Battery Mount hides the battery securely inside of your post, so every detail of your bike remains clean and clutter-free.
Storck Monolink Seatpost MLP135 Platinum Edition Seatpost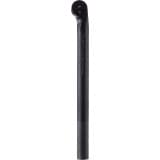 We've been aware of Storck's carbon frame manufacturing prowess for some time now, but the release of its new carbon fiber componentry takes it all to new heights. Take the German brand's Monolink MLP135 Platinum Edition Seatpost, for example. Not to be confused with the already ridiculously...
Syntace P6 7075 Alloy Seatpost
Retail Price:
$120.00
Our Price: $89.99
buy now
Syntace's P6 Alloy Seatpost is not just another post. With its highly adjustable head and a variety of sizes, you'll be able to dial in your fit to perfection. The head of the Syntace P6 features its Extended Seat Adjustment that allows for a wide range of fore and aft adjustability. Additionally...
Thomson Covert Elite Dropper Seatpost
From the company that prides itself on rigid seatposts comes something with a little more flexibility. The Thomson Covert Elite Dropper Seatpost is the next generation of the Elite Dropper post designed for internally routed cables. Not content to just follow the herd, Thomson uses custom-made...
Thomson Dropper Seatpost
While a foray into hydraulic systems may seem a stretch for Thomson, which has always made static parts, keep in mind the manufacturer is first and foremost an aerospace contractor. That means that, while it would seem that Thomson is starting behind companies like Fox and RockShox, who have been...
Thomson Elite Seatpost
Thomson's legendary Elite Seatpost is known across the industry for its strength, light weight, and ease of adjustment. The post and cradle are machined from a single piece of 7000-series aluminum. The head is not pressed or bonded in, which allows for higher strength at a low weight. The Elite...
Thomson Elite Setback Seatpost
For riders who prefer a bit more of a stretched-out riding position, the Thomson Elite Setback Seatpost supports your saddle so you can give the pedals your all. The Elite provides 16mm of setback in a bent shaft design. The post is engineered from once piece of machined 7000-seriess aluminum to...
<< Prev | 1 | 2 | 3 | 4 | 5 | 6 | 7 | Next >>