Seatposts - Road Bike Shop
Shop
>
Components
>
Forks, Cockpit, Pedals
>
Seatposts
KS LEV DX Dropper Seatpost
The KS LEV DX Dropper Seatpost is a more cost effective version of the LEV that sacrifices none of the legendary performance. While it gives up the flashier actuator lever, the remainder is essentially the same, making it a perfect option for those who can deal with a few added grams when it...
KS Lev Integra Dropper Seatpost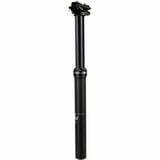 Lev Integra Dropper Seatpost
Niner RDO Carbon Seatpost
It will only take one ride on a Niner RDO Carbon Seatpost for you to feel the difference. Whether your ride a hardtail or a full-suspension bike, you'll notice less fatigue at the end of that ride thanks to what Niner calls the 'unstiff' carbon layup. Niner states that its monocoque design...
Profile Design Fast Forward Aluminum Seatpost
Consider the cat out of the bag -- a forward body position is ideal for both triathlon and time trial. However, we don't all have bikes with 78 degree seat tube angles, do we? Well, lucky for us all, Profile Design created the Fast Forward Aluminum Seatpost to alleviate this problem. The Fast...
Profile Design Fast Forward Carbon Seatpost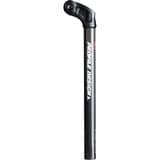 We're sure that by the point you reached this page, you've spent multiple seasons refining your time trial position on the bike. And, over the course of this trial and error, you've realized that the more forward your position is on the bike, the more efficient your ride becomes. However, the...
Race Face Next Seatpost
When Race Face introduced the patented head design found on the Next Seatpost, it not only simplified saddle installation and adjustment, but it also dropped serious weight from the competition's bulky alternatives. The design is also ideal for its carbon shaft, as it distributes loads more...
Race Face SIXC Seatpost
It's not every day that engineers crank out a 190 gram carbon fiber seatpost that meets their company's rigorous downhill-level durability standards -- that is, unless we're talking about Race Face. The gravity-obsessed Canadian brand has a heart for its cross-country-riding brothers and sisters,...
Ritchey DI2 Seatpost Battery Mounts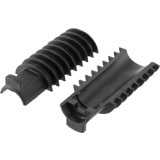 If you run Di2 on your bike, you can keep it looking pro and hide the battery inside. The Ritchey Di2 Seatpost Battery Mount places the battery discreetly inside of your post so that your rig will look as sleek as it is fast.
Ritchey Superlogic Carbon One Bolt Seatpost - 25mm Offset
Retail Price:
$225.00
Our Price: $180.00
buy now
With 25mm of setback, a lightweight and durable carbon monocoque construction, and a patented single bolt for all your saddle adjustments, Ritchey's Superlogic Carbon One Bolt Seatpost is ready to securely support you atop your perch. The seatpost uses Ritchey's proprietary, forged-alloy,...
Ritchey WCS 1-Bolt Seatpost - Zero Setback
Tom Ritchey has been influencing the bike industry since the days of clunkers. So, it's no surprise that his component designs are as eye catching as his bikes. The Ritchey WCS 1-Bolt Seatpost with Zero Setback has a sleek design and an easy-to-use clamp that matches your cockpit's color scheme...
<< Prev | 1 | 2 | 3 | 4 | 5 | 6 | 7 | Next >>