Seatposts - Road Bike Shop
Shop
>
Components
>
Forks, Cockpit, Pedals
>
Seatposts
Niner RDO Carbon Seatpost
It will only take one ride on a Niner RDO Carbon Seatpost for you to feel the difference. Whether your ride a hardtail or a full-suspension bike, you'll notice less fatigue at the end of that ride thanks to what Niner calls the 'unstiff' carbon layup. Niner states that its monocoque design...
Pinarello Dogma F8 Setback Seatpost
If you're here looking at the Pinarello Dogma F8 Setback Seatpost, then you've possibly fallen victim to the same issue many of us have had since carbon took over the market. Advancing 1/4 turn past the recommended force while tightening a seat collar has sent many a home mechanic -- some of us...
Pinarello Dogma F8 Zero Setback Seatpost
Early photos of Froome's matte-black prototype F8 frame revealed just about everything that's available on the "stock" version, minus a few choice components reserved for the likes of Team Sky riders. Such is the case, or should we say was the case, with his neutral Air8 seatpost. Well that's not...
Race Face Next SL Seatpost - 2015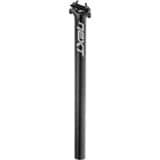 Retail Price:
$129.99
Our Price: $110.49
buy now
While the new 2015 Race Face Next SL Seatpost moves away from Race Face's signature single-adjustment head clamp design in the name of shaving some weight, it's still a marvelous piece of engineering that's at home on almost any high-end mountain bike. Race Face optimized the 3k-carbon weave of...
Ritchey DI2 Seatpost Battery Mounts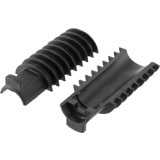 If you run Di2 on your bike, you can keep it looking pro and hide the battery inside. The Ritchey Di2 Seatpost Battery Mount places the battery discreetly inside of your post so that your rig will look as sleek as it is fast.
Storck Monolink Seatpost MLP135 Platinum Edition Seatpost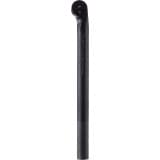 We've been aware of Storck's carbon frame manufacturing prowess for some time now, but the release of its new carbon fiber componentry takes it all to new heights. Take the German brand's Monolink MLP135 Platinum Edition Seatpost, for example. Not to be confused with the already ridiculously...
Storck SP250 Seatpost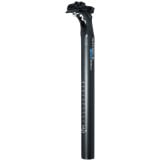 Even with the infiltration of the carbon masterpiece bike builds surrounding us today, many professional mechanics and team riders still opt for aluminum cockpits. The main reason is the security and peace of mind this strong, lightweight alloy provides time and again. This is why we continue to...
Syntace P6 7075 Alloy Seatpost
Retail Price:
$120.00
Our Price: $100.00
buy now
Syntace's P6 Alloy Seatpost is not just another post. With its highly adjustable head and a variety of sizes, you'll be able to dial in your fit to perfection. The head of the Syntace P6 features its Extended Seat Adjustment that allows for a wide range of fore and aft adjustability. Additionally...
Syntace P6 Carbon HiFlex
Retail Price:
$269.00
Our Price: $220.00
buy now
Syntace's P6 Carbon HiFlex is not a shock absorbing seatpost. It is a carbon seatpost that is designed to gently dampen the effects of rough roads or rutted trails, which, in turn, lets you focus on using your legs to put power to the pedals. For the P6, Syntace arranged carbon fibers in such a...
Thomson Covert Elite Dropper Seatpost
The irony isn't lost on us that after decades of developing perhaps the most solid seatposts in the industry, Thomson has stepped into an arena where now the seatpost must be deformable at the push of a button. Up for the challenge, of course, Thomson refused to concede any of its...
<< Prev | 1 | 2 | 3 | 4 | 5 | 6 | Next >>