Seatposts - Road Bike Shop
Shop
>
Components
>
Forks, Cockpit, Pedals
>
Seatposts
KS LEV DX Dropper Seatpost
Retail Price:
$379.00
Our Price: $300.00
buy now
The KS LEV DX Dropper Seatpost is a more cost effective version of the LEV that sacrifices none of the legendary performance. While it gives up the flashier actuator lever, the remainder is essentially the same, making it a perfect option for those who can deal with a few added grams when it...
Niner RDO Carbon Seatpost
It will only take one ride on a Niner RDO Carbon Seatpost for you to feel the difference. Whether your ride a hardtail or a full-suspension bike, you'll notice less fatigue at the end of that ride thanks to what Niner calls the 'unstiff' carbon layup. Niner states that its monocoque design...
Profile Design Fast Forward Aluminum Seatpost
Retail Price:
$109.99
Our Price: $104.99
buy now
Consider the cat out of the bag -- a forward body position is ideal for both triathlon and time trial. However, we don't all have bikes with 78 degree seat tube angles, do we? Well, lucky for us all, Profile Design created the Fast Forward Aluminum Seatpost to alleviate this problem. The Fast...
Race Face Next SL Seatpost - 2015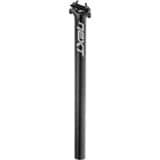 While the new 2015 Race Face Next SL Seatpost moves away from Race Face's signature single-adjustment head clamp design in the name of shaving some weight, it's still a marvelous piece of engineering that's at home on almost any high-end mountain bike. Race Face optimized the 3k-carbon weave of...
Race Face SIXC Seatpost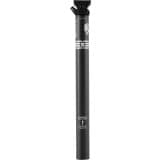 It's not every day that engineers crank out a 190 gram carbon fiber seatpost that meets their company's rigorous downhill-level durability standards -- that is, unless we're talking about Race Face. The gravity-obsessed Canadian brand has a heart for its cross-country-riding brothers and sisters,...
Race Face Turbine Seatpost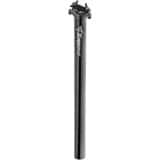 The new Race Face Turbine Seatpost isn't just a new graphic on last year's Turbine -- it's an all-new post with new materials, more strength, and a new clamp interface for even easier saddle installation and adjustment. The new Turbine ditches the 7050-series alloy used in last year's model in...
Ritchey DI2 Seatpost Battery Mounts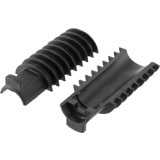 If you run Di2 on your bike, you can keep it looking pro and hide the battery inside. The Ritchey Di2 Seatpost Battery Mount places the battery discreetly inside of your post so that your rig will look as sleek as it is fast.
Ritchey WCS 1-Bolt Seatpost with 20mm Setback
Retail Price:
$89.95
Our Price: $62.99
buy now
Ritchey has been influencing the functional design and aesthetics of components for decades with dependability, strength, and adjustability at the core of every design. The WCS 1-Bolt Seatpost with 20mm Setback embodies these values with its strong and sleek construction. Designed for world class...
Ritchey WCS LINK Seatpost
Retail Price:
$109.95
Our Price: $74.99
buy now
Few people are as obsessive over product design as Tom Ritchey, so it's unsurprising that the Ritchey WCS LINK Seatpost is so well thought out. Atop the lightweight forged post is a user-friendly saddle clamp, which is infinitely adjustable, and has a large range of adjustment. And if you decide...
Ritchey WCS UD Carbon One-Bolt Seatpost - 25mm Offset
Retail Price:
$214.95
Our Price: $159.99
buy now
If you need a little more room in the cockpit, or the rails on your saddle aren't quite long enough for the ideal position, the Ritchey WCS UD Carbon One-Bolt Seatpost gives you 25mm of setback. It is molded of carbon fiber and weighs right around 185grams. The precision-forged alloy clamp is...
<< Prev | 1 | 2 | 3 | 4 | 5 | 6 | Next >>