Seatposts - Road Bike Shop
Shop
>
Components
>
Forks, Cockpit, Pedals
>
Seatposts
3T Stylus 25 LTD Stealth Seatpost
With its black-on-black aesthetic, the 3T Stylus 25 LTD Stealth Seatpost takes a whole body of tech -- high-modulus carbon fiber construction technology, an updated saddle clamp design, a weight to make alloy (and most carbon) posts blush -- and makes it vanish under a stealth blanket. Those...
3T Stylus 25 Team Stealth Seatpost
A new addition to 3T's setback post collection, the Stylus 25 Team Stealth Seatpost brings a "fresh new take on the two-bolt seatpost" to the company's line with a sleek new clamping interface that sets it apart from other offset posts. This integrated design provides a solid, lightweight base...
AX-Lightness Daedalus Premium Seatpost
Weighing in at around 100 grams (for the shortest post), AX-Lightness' Daedalus Premium Seatpost is among the lightest available. It's not some noodly perch, though, thanks to obsessive composites engineering. The clamp area is reinforced with Aramid fibers for strength, and you'll find titanium...
Crank Brothers Highline Dropper Seatpost
Dropper posts have certainly come a long way over the past few years, but the--despite countless tweaks and re-engineerings--hydraulic lines are still a huge pain in the ass to set-up and maintain. A brand like Crank Brothers knows a thing or two about simple solutions to problems that don't need...
Easton EC70 Offset Seatpost
Retail Price:
$140.00
Our Price: $69.99
buy now
Easton's new EC70 Offset Seatpost was designed for those who prefer a slight amount of offset built into their carbon posts. The lightweight seatpost was constructed with the same overall monocoque carbon technique as the flagship EC90, except for the offset clamp assembly. Other than that, you...
Easton EC70 Zero Offset Seatpost
Retail Price:
$140.00
Our Price: $125.99
buy now
Easton delivered on all fronts with its new EC70 Zero Offset Seatpost. It's a lightweight and compliant carbon post that's been designed for riders seeking the versatility provided through a neutral two-bolt post design. The seatpost was constructed with the same overall monocoque carbon...
Easton EC90 Setback Seatpost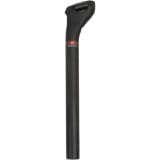 Light isn't good enough anymore. While the Easton EC90 Setback Seatpost is certainly one of the lightest posts on the market, it's also designed to last. To be direct, it's designed to be both tough and light. Increasing the toughness doesn't begin with overbuilding it but instead, recognizing...
Easton EC90 Zero Offset Seatpost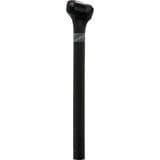 With composite technology continually being pushed to the limits, we're always on the verge of the next component boasting a 'lighter and more aerodynamic' design than was previously thought possible. And while we're all for these attributes that seemingly dominate our current world of cycling,...
Easton Haven Carbon Seatpost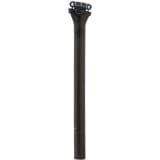 Easton's Haven Zero Setback Carbon Seatpost is only 50 grams heavier than the brand's ultra-XC-focused EC90 Carbon Seatpost, even though the Haven is built be to mounted on long-travel, all-mountain rigs that will see far more shuttle runs than leg-searing uphill churns. If it's a head scratcher...
Easton Haven Dropper Post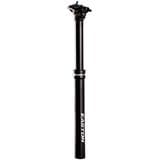 Easton is the latest in a line of brands deciding that it's time to make a foray into the world of dropper seatposts, acknowledging the significant increase in ride quality that dropper posts have brought. With the addition of the Haven Dropper Post to Easton's lineup, you can now choose to fully...
<< Prev | 1 | 2 | 3 | 4 | 5 | 6 | 7 | 8 | Next >>