Pedals - Road Bike Shop
Shop
>
Components
>
Forks, Cockpit, Pedals
>
Pedals
PowerTap P1 Power Meter Pedals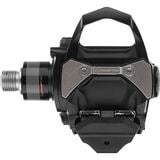 Freedom to measure power data from any bike you've got stashed in the garage is a valuable thing, and until now, it wasn't an option available from PowerTap. The P1 Power Meter Pedals represent a huge step forward for the brand's versatility, measuring power entirely from one mechanism contained...
PowerTap P1 Road Cleats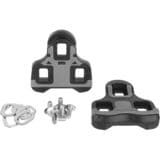 We've recently seen some misinformation circulating around the Internet about cleat compatibility for PowerTap's P1 pedals. A few reviews from popular sites noting that certain cleats from other manufacturers sorta kinda work with the pedals has led to people trying to mash cleats into pedals...
Race Face Aeffect Pedals
Retail Price:
$119.99
Our Price: $101.99
buy now
Most people aren't into switching pedals every time they go for a ride anyway, but the RaceFace Aeffect Pedals make such chopping and changing a thing of the past. With a thin but rugged aluminum body, bombproof chromoly steel axle, and 20 hex-headed traction pins per pedal, they can pull duty on...
Race Face Atlas Pedals
Retail Price:
$179.99
Our Price: $152.99
buy now
If you're strong enough, you can lock your bike into a stand, put all your power into the RaceFace Atlas Pedals, and actually slow down the Earth's rotation. It'll have all sorts of unfortunate consequences, probably, but it'd impress the hell out of a lot of people. If you're more interested in...
Race Face Chester Pedal
Having a place to put your feet is a pretty non-negotiable part of cycling, but, you don't want to spend your post-ride refreshment budget (and part of next month's rent) on flashy pedals, either. Race Face's Chester Pedals don't have the shiny aluminum construction of some of their pricier...
Shimano 105 PD-5800 Pedal
Retail Price:
$144.99
Our Price: $91.99
buy now
Pedals are one of the unsexiest parts of your bike, so you'd be forgiven for forgetting about them, but you'll remember in a hurry if they break when you're 20 miles from home. That said, you don't want a pedal to weigh six pounds, either. The everything wizards at Shimano solved that dilemma...
Shimano A530 SPD Pedals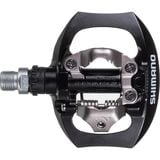 Retail Price:
$79.95
Our Price: $37.95
buy now
Changing pedals is a task even the most diehard mechanic dislikes. Clockwise, counterclockwise, right thread, left thread -- do any of us ever get it right the first time? For this reason the Shimano A530 SPD Pedals may just become your pedal of choice. While most pedals feature either a...
Shimano Dura-Ace 9000 Cleats
Retail Price:
$27.00
Our Price: $16.98
buy now
If you've upgraded your pedals to the Dura-Ace 9000 series, no doubt you're putting in the miles. When your cleats wear out, as they will, you'll need the Dura-Ace 9000 Cleats to keep you locked in. These are the 9000-series Blue cleats, which give you one degree of float, a new option for...
Shimano Dura-Ace PD-9000 +4mm SPD SL Pedals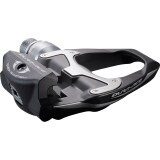 Retail Price:
$279.95
Our Price: $198.99
buy now
When faced with the choice between performance and comfort, we don't always have the option to choose both on equal footing. But you can do just that with the Shimano Dura-Ace PD-9000 +4mm SPD SL Pedals. They feature adjustable fit positioning and a wide carbon platform that reduces the potential...
Shimano Dura-Ace PD-9000 SPD-SL Pedals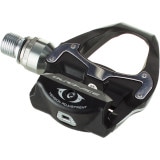 Retail Price:
$279.95
Our Price: $159.99
buy now
While other component manufacturers have jumped excitedly on the carbon fiber bandwagon, Shimano has remained committed to the use of metals in its components, only utilizing carbon where it felt the material offered a distinct benefit. Given the carbon composite body in the new Dura-Ace PD-9000...
<< Prev | Back | 1 | 2 | 3 | 4 | 5 | 6 | 7 | 8 | 9 | 10 | More | Next >>