Pedals - Road Bike Shop
Shop
>
Components
>
Forks, Cockpit, Pedals
>
Pedals
Garmin Vector 2 Power Meter Pedals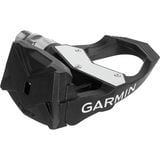 They say good things come to those who wait, and in the case of the Garmin Vector 2 Power Meter Pedals, it's true. If you're looking to get more out of your training than just seeing where you stack up against competitors on apps, it's probably time to make the jump to a power meter, and after a...
Garmin Vector 2S Power Meter Pedals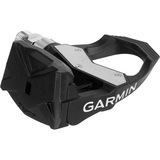 The Garmin Vector 2S Power Meter Pedals bring some new features to the table and provide powerful data tracking in an affordable, easy to install, and bike interchangeable format. With the Vector 2S, Garmin throws away the old washers found on the Vector S pedal pods and opted for a new, more...
Garmin Vector 2S Upgrade Pedal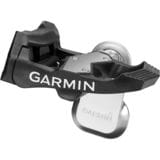 Upgrade your Garmin Vector 2S Pedals with the Vector 2S Upgrade Pedal and get rolling with even more data tracking. This pedal replaces the right pedal of the standard Vector 2S system, adding a right-side tracking pod to turn your bike into a dual-sensing data gathering machine. With readings...
Garmin Vector Shimano Ultegra Pedal Cartridge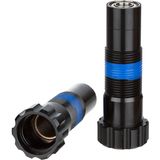 You love your Garmin Vector 2 or 2S power meter and all its pedal-based data tracking ability, but you find yourself dreaming of your favorite set of Shimano Ultegra PD-6800 pedals. Keep your wattage tracking mojo and swap out your pedal system with the Garmin Vector Shimano Ultegra Pedal...
HT Components AE03 Evo Pedals
The lightweight AE03 Evo Pedals clock in at a claimed 352g, making them the lightest of HT Components' EVO line. Like the rest of the EVO family, they still provide a beefy platform with replaceable pins for your soles to grip as you tackle rough trails, session the park, and slice through...
HT Components AE05 Evo Pedals
At a claimed 360 grams per pair, the AE05 Evo Pedals aren't the absolute lightest in HT Components' Evo pedal family, but they're only a few grams off. As with the rest of its Evo counterparts, the AE05 provides a beefy platform with replaceable pins for your soles to grip as you tackle rough...
HT Components Leopard M1 Pedals
HT Components may be more widely known for its DH-inspired offerings, but they make sure to include the gram-counting cross-country and all-mountain riders with its Leopard M1 Pedals. Made from light yet durable extruded and CNC machined aluminum, these pedals turn smooth and provide sturdy...
HT Components T1 Clipless Pedal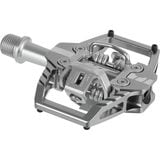 The HT Components T1 Clipless Pedal blends a sturdy platform of support with the secure cleat retention required to rock a burly enduro course. A precise, CNC-machined aluminum body gives these pedals strength while keeping them light, with replaceable pins around the perimeter of the pedal to...
HT Components X1 Cleats
After a lot of miles ridden and a few too many offthe bike rock scrambles, it's time to trade out your HT Components X1 Cleatsfor a fresh new set. Available in two float options to best meet your ride,these cleats give you that crisp new click when you clip in to confidently hitthe trail.
HT Components X1 Clipless Pedals
HT Components wanted to design a secure, high-tension pedal for the downhill crowd, so the company decided to get some feedback on its early designs by sending pro Mr. Gwin down a few wild descents on the World Cup circuit on an early version of the pedal they hoped to create. It must have gone...
<< Prev | Back | 1 | 2 | 3 | 4 | 5 | 6 | 7 | 8 | 9 | 10 | More | Next >>