Pedals - Road Bike Shop
Shop
>
Components
>
Forks, Cockpit, Pedals
>
Pedals
Look Cycle S-Track Pedals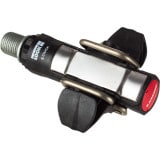 When it comes to pedaling efficiency, few manufacturers can claim the experience or the technical know-how that Look can. With that experience, the move from pavement to dirt wasn't a huge leap. The Look S-Track Pedal has made a huge impact on the mountain bike industry, and has excelled where...
Look Cycle S-Track Race Ti Pedals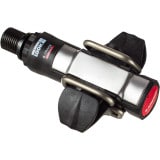 There are a ton of ways to increase pedaling efficiency. Stiff-soled shoes, clipless pedals, stiff crankarms, and on and on. To that end, the Look uses a few different approaches to increasing pedaling efficiency. In doing so, it created the S-Track Race Ti Pedal. The S-Track implements a large,...
Mavic ATAC Cleats
Retail Price:
$25.00
Our Price: $22.50
buy now
Swap out those old, worn cleats and clip-in with a shiny new set of Mavic ATAC Cleats. These cleats feature standard, two-bolt mounting with options for either a 13-degree or 17-degree release angle. These cleats are compatible with Mavic ATAC concept pedal systems and boast a low stack for easy...
Mavic Crossmax XL Ti-Pedal
Retail Price:
$399.95
Our Price: $199.99
buy now
If you're an aggressive rider, and you don't want to deal with the weight penalty that typically comes with platform style clips, you'd do well to consider the Mavic Crossmax XL Ti pedal. At 340g, it's lighter than many XC-oriented options, but it has an enormous pedal body for added security...
Mavic Crossride SL Pedals
Retail Price:
$109.99
Our Price: $49.00
buy now
Like the other members of Mavic's Crossride line, the Crossride SL Pedals are a lightweight, unfussy option made for everything from XC to all-mountain riding. Whether you're new to clipless pedals or have been riding with them for years, the user-friendly ATAC interface and predictable single...
Mavic Crossride XL-Pedals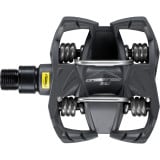 Retail Price:
$99.95
Our Price: $44.98
buy now
The Mavic Crossride XL pedals may just be the perfect pedals for getting newbies on clips. Of course, the ultra-predictable ATAC mechanism makes them ideal for certified rippers as well. The gigantic platform makes clipping in a breeze, and the single-setting release tension keeps you secure,...
Mavic iClic Cleats
Retail Price:
$24.95
Our Price: $22.46
buy now
Get rid of your worn cleats and add a fresh snap to your pedal engagement with the Mavic iClic Cleats. Boasting nearly effortless engagement, these cleats snap in quickly and easily to get out on the road and rolling through the miles. Your knees will stay happy with 10 degrees of angular float...
Mavic Zxellium SL-Pedal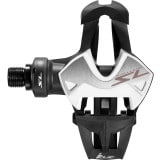 Retail Price:
$174.95
Our Price: $69.98
buy now
The Zxellium SL isn't the lightest pedal in Mavic's lineup. It is, however, a lot less expensive than Mavic's lightest pedal, and still weighs just over 200 grams. Because Mavic substituted a bit of composite for the top dog's carbon fiber bits, it was able to keep the cost of the SL down....
Mavic Zxellium SLR-Pedal
Retail Price:
$274.95
Our Price: $109.98
buy now
Second only to its Zxellium SLR-Ti pedal, the Zxellium SLR clipless road pedal lacks only the SLR-Ti's titanium spindles, which reduce weight by about 35 grams, to keep it from Mavic's very top shelf. The SLR's steel spindles, however, are better suited to larger, more powerful riders....
PowerTap P1 Power Meter Pedals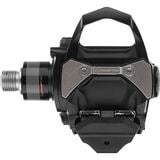 PowerTap was one of the first to join the portable power measurement game with its now legendary hub-based system. While the hubs were impeccable in their data-gathering ability, many riders -- spoiled by the convenience of swapping the meter to different bikes by swapping wheels -- found it...
<< Prev | Back | 1 | 2 | 3 | 4 | 5 | 6 | 7 | 8 | 9 | 10 | More | Next >>