Handlebars - Road Bike Shop
Shop
>
Components
>
Forks, Cockpit, Pedals
>
Handlebars
Profile Design Aeria T2 AL Aerobar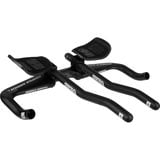 Profile Design introduced an aluminum version of its Aeria aerobars with the Aeria T2 Alloy, and they look and perform much like their lighter counterparts, with a notably lower price. While you won't get any of the road-dampening, weight-saving benefits of carbon, you'll get almost all of the...
Profile Design Aeria T4
If your taste is more to a traditional bend aerobar, but you want the fastest, most adjustable bar available, Profile Designs Aeria T4 may just fit the bill. This full carbon aerobar is an award winning design that delights bike fitters with 8 bolts and seemingly infinitely movable arm rests and...
Profile Design Aluminum Aerobar Extension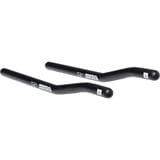 Profile Design set out to make a collection of clip-on Aluminum Aerobar Extensions that would give every time trial rider or triathlete the option to be comfortable in the aerobars. Choose the one that most closely matches what you want, then clip on and go. These aerobars are designed to be...
Profile Design Carbon Aerobar Extension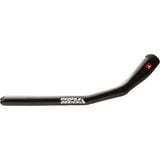 Despite their reputation, aerobars don't have to be uncomfortable -- if you're serious about racing a time trial or triathlon, you should have a set. Profile Design's Carbon Aerobar Extensions give you plenty of ways to customize fit so that you're not worried about your hands falling asleep...
Profile Design Ozero TT Aluminum Basebar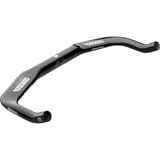 While the double negative implied by its name may be a bit of an overstatement, the Profile Design Ozero TT Aluminum Basebar's hydroformed silhouette gives it an understated aerodynamic footprint compared to previous iterations while still maintaining UCI legality. The signature, tapered tops...
Profile Design Prosvet Carbon Basebar
Plenty of innovation happens inside and outside of UCI regulations, so deciding which side is best to be on comes down to what type of racing you'll be doing. With Profile Design's Prosvet Carbon Basebar, you won't be UCI-legal, but for plenty of triathlons, that's not a requirement. These bars...
Profile Design Svet R Carbon Basebar
Given their solitary, no-draft nature, we wouldn't disagree if someone claimed that properly dialed bike fit is more important for triathlons and time trials than any other cycling discipline. With the exception of the occasional (prolonged) pass, a triathlete or TT specialist is in the wind 100%...
Profile Design Svet Zero Carbon Basebar
Developing a set of base bars that offer the least possible amount of wind resistance while maintaining a UCI-legal 3:1 ratio is a goal that requires a good deal of fine-tuning. Profile Design took its time a few years ago with the Svet Zero Carbon Basebar, and has since not felt compelled to...
Profile Design T2 Wing Base Bar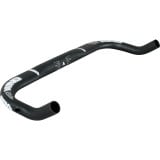 Retail Price:
$79.99
Our Price: $51.99
buy now
With the option of buying your base bar and extensions as a kit-of-parts, riders of all levels and budgets are now able to fully customize their triathlon or time trial bike. The Profile Designs T2 Wing Base Bar gives you the same wind-cheating shape as a carbon bar, only in a more economical...
Profile Design T2+ Clip-On TT Bars
Retail Price:
$139.99
Our Price: $111.99
buy now
For years, the ski-bend aero bar was everything. Luckily, people weren't satisfied. Eventually, racers were cutting off the ends of their ski-bend bars, which led to a straight bar being tested in the tunnel. Aero, when parallel or nearly parallel to the ground, yes. The resulting position was...
<< Prev | Back | 1 | 2 | 3 | 4 | 5 | 6 | 7 | 8 | 9 | 10 | More | Next >>