Handlebars - Road Bike Shop
Shop
>
Components
>
Forks, Cockpit, Pedals
>
Handlebars
HED Corsair E Aerobar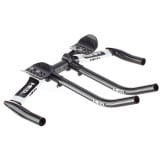 Whether you're splintering the wood at the velodrome or doing the long haul in a triathlon, the HED Corsair E will deliver an unparalleled advantage against the clock. Featuring a rigid, lightweight carbon fiber layup and an advanced aerodynamic shape, the Corsair E is HED's most comprehensive TT...
Juliana Riser Bar/Grip Combo
The Juliana Riser Bar/Grip Combo uses a reduced diameter for petite hands, which is the among the simplest ways to make a mountain bike more comfortable for those with smaller hands. This means female riders can have a better grasp without sacrificing cushion. The 680mm-wide handlebars are...
Niner Flat Top Carbon Handlebar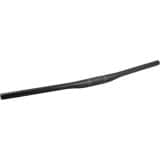 The Niner Flat Top Carbon Handlebar is built from high-modulus carbon fiber to cut down on weight, and is optimized for strength, stiffness, and dampening. Niner went to great lengths to reinforce this bar so it won't flex when you're standing up on the pedals; this is essential to both...
Niner Low Top RDO Handlebar
Achieving a neutral saddle-to-handlebar relationship can be difficult, regardless of whether it's a fat bike, touring bike, or 29er. In one application, Niner's Low Top RDO Handlebar perfectly positions riders with a sub-27-inch standover on its X-Small frames. But, that doesn't mean it's limited...
Profile Design Aeria Wing TT Bar
Retail Price:
$949.99
Our Price: $824.99
buy now
Success in T2 depends on the harmony among power, aerodynamics, and comfort. And given that the aforementioned is largely hinged on your frontal body position, we find it remarkable that most TT bars only provide parts of the equation, not its entirety. However, this isn't the case with the new...
Profile Design T1+ Carbon Aerobars
Profile Design continues to push the boundaries of aerobars, even though it effectively invented them decades ago. The T1+ Carbon Aerobars have been selected as the official aerobar of the Ironman Triathlon, and given that they include a carbon fiber construction and Profile's brand new F-35...
Profile Design T2 Wing Base Bar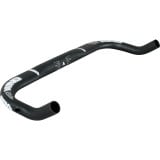 With the option of buying your base bar and extensions as a kit-of-parts, riders of all levels and budgets are now able to fully customize their triathlon or time trial bike. The Profile Designs T2 Wing Base Bar gives you the same wind-cheating shape as a carbon bar, only in a more economical...
Profile Design T2+ Clip-On TT Bars
For years, the ski-bend aero bar was everything. Luckily, people weren't satisfied. Eventually, racers were cutting off the ends of their ski-bend bars, which led to a straight bar being tested in the tunnel. Aero, when parallel or nearly parallel to the ground, yes. The resulting position was...
Profile Design T4+ Carbon Clip-On TT Bars
Unlike how many create base bars and extensions as a one-piece-deal, Profile Design has an option for those who need to customize their time trial position. So, whether you use one of Profile's base bars for a complete setup, or you just need to use your drop bars as a base, the T4+ Carbon...
Profile Design T4+ Clip-On TT Bars
Not every cyclist or triathlete wants a full-carbon base bar with carbon extensions. Some prefer to use clip-on extensions with their drop bars for more versatility in hand positions, or to make climbing, and out of the saddle riding a little more comfortable. Profile Design's T4 Plus Clip-On TT...
<< Prev | Back | 1 | 2 | 3 | 4 | 5 | 6 | 7 | 8 | 9 | 10 | More | Next >>