Handlebars - Road Bike Shop
Shop
>
Components
>
Forks, Cockpit, Pedals
>
Handlebars
Deda Elementi Kronos Due Aero Handlebar
Retail Price:
$660.00
Our Price: $494.99
buy now
When your competition is the clock, every passing second is like a competitor tearing around you for the lead. For such a formidable opponent, you need every possible advantage at your disposal, and the Deda Kronos Due Aero Handlebars give you the leading edge. Built for an aggressive pursuit...
Deda Elementi Zero100 Alloy Handlebar
Maybe you've heard that carbon fiber is stronger than aluminum. But if you feel more confident with aluminum, we won't argue; we'll just show you this bar, the Deda Elementi Zero100. The Zero100 is the aluminum entry in the new Deda Rapid Hand Movement (RHM) design initiative. Deda noticed that...
Easton EC70 SL3 Handlebar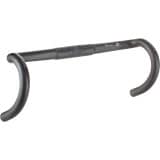 Compact bars continue to be exceedingly popular among the pro ranks. One reason is that they make it easier to position your hands closer to the brake levers when riding in the drops. With the lightning-quick shifts required to launch or cover attacks, easy access the controls is a must. The...
Easton EC70 XC Riser Handlebar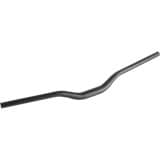 Better suspension technology is allowing longer travel full-suspension bikes to go faster than ever, but you need a bar that can keep up. Easton's EC70 Carbon Handlebar is wide, at 720mm, so it allows greater cornering leverage. There are two rise options; 20mm and 40mm, so you can custom-fit...
Easton Haven 35 Riser Carbon Handlebar
Handlebars aren't the sexiest part of your bike, but they're what keep you pointed in the right direction and make sure your weight stays in the right place, so it's important to give them some attention. Easton's Haven 35 Riser Carbon bars are made for just about anyone, with a versatile 750mm...
Easton Haven 35 Riser Handlebar
Having solidified its reputation by making things especially, well, solid, Easton has happily embraced the 35mm handlebar standard that's making its move on the cycling world. Boasting greater strength and stiffness, the 35mm standard aligns perfectly with Easton's ethos, and where the two...
Easton Haven Carbon Riser Handlebar
A full 100 grams lighter than the alloy iteration, the Easton Haven Carbon Riser Handlebar is perfect for lift-served terrain or shuttles -- we find it more adept to enduro racing on wide-open trails. But, regardless of how you choose to use it, you're guaranteed a lightweight, rigid, and...
Easton Havoc 35 Handlebar
Easton has been the metalwork master forever. It has been responsible for countless innovations in both materials and design. Well, somebody call somebody; the folks at Easton have done it again. In keeping with the 'bigger is better' theory of handlebar design, they've cranked the clamp size up...
Easton Havoc Carbon Handlebar
Easton's new Havoc Carbon DH Handlebar is a lot like its alloy sibling, the Havoc Aluminum. Both are monster-wide, at 750mm, and both are built to be scary strong. The scarier thing is that the carbon edition is a whopping 80 grams lighter. While that may not seem like a lot of weight, each gram...
Easton Havoc Handlebar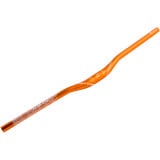 Easton's new Havoc DH Handlebar is going to be a good choice for budget minded gravity riders as it won't break the bank, so you're free to spend precious pennies on the stuff that fails more often (say, on broken chains and bent derailleur hangers). And that it's lighter than most DH bars is a...
<< Prev | Back | 1 | 2 | 3 | 4 | 5 | 6 | 7 | 8 | 9 | 10 | More | Next >>