Handlebars - Road Bike Shop
Shop
>
Components
>
Forks, Cockpit, Pedals
>
Handlebars
Easton EC70 XC Riser Handlebar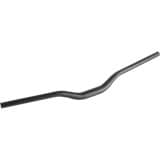 Better suspension technology is allowing longer travel full-suspension bikes to go faster than ever, but you need a bar that can keep up. Easton's EC70 Carbon Handlebar is wide, at 720mm, so it allows greater cornering leverage. There are two rise options; 20mm and 40mm, so you can custom-fit...
Easton EC90 SL Riser Handlebar
While Easton's EC90 Flat Handlebar is the undisputed featherweight champion of XC bars, it's a pure racer's tool. This Easton EC90 SL Carbon Riser Bar is a slightly more comfortable way to go, while only giving up 25g -- the mighty heft of an energy gel. Just like its flat brother, Easton's EC90...
Easton Havoc 35 Handlebar
Easton has been the metalwork master forever. It has beenresponsible for countless innovations in both materials and design. Well,somebody call somebody; the folks at Easton have done it again. In keeping withthe 'bigger is better' theory of handlebar design, they've cranked the...
Easton Havoc Carbon Handlebar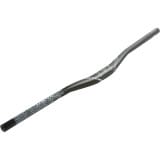 Easton's new Havoc Carbon DH Handlebar is a lot like its alloy sibling, the Havoc Aluminum. Both are monster-wide, at 750mm, and both are built to be scary strong. The scarier thing is that the carbon edition is a whopping 80 grams lighter. While that may not seem like a lot of weight, each gram...
Easton Havoc Handlebar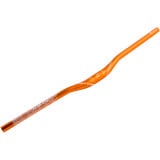 Easton's new Havoc DH Handlebar is going to be a good choice for budget minded gravity riders as it won't break the bank, so you're free to spend precious pennies on the stuff that fails more often (say, on broken chains and bent derailleur hangers). And that it's lighter than most DH bars is a...
Enve Downhill Handlebar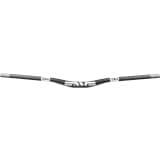 Not too long ago, people were afraid that carbon fiber was too fragile for handlebars and stems. Some of the early designs were weak, some were just dangerous. Those days are over. Today, well-designed carbon fiber handlebars are the toughest on the planet. The Enve Downhill Handlebar is not only...
ENVE Downhill Minnaar Bar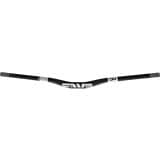 In honor of Greg Minaar's third World Championships victory in 2013, ENVE introduced the Minaar Bar Downhill Handlebar. Based off the custom extra-wide bar he rode to victory, this bar is essentially identical to ENVE's DH bar, with the exception of a slightly wider 808mm width, and World...
Enve Riser Handlebar
These days, most serious XC riders and racers are using carbon fiber handlebars. Carbon bars are lightweight and extremely tough. The quality that really sets them apart, however, is their ability to absorb vibration. Constant vibration, either from the road or the trail, causes numbness and...
Enve Road Handlebar
Enve is easily the most sought-for name in carbon. Known for their prowess in lightweight design, Enve has revolutionized the field of carbon engineering in a short amount of time. The Enve Road Handlebar is the only road handlebar in Enve's impressive catalog of components, for a reason:...
ENVE SES Aero Road Handlebar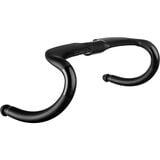 As part of the Enve Smart System (SES series), the new SES Aero Road Handlebar relies on Enve's most sophisticated technology and engineering techniques to ensure a fast, stiff, and aerodynamic set of drop bars. Similar to its Aero bar platform and carbon wheel lineup, Enve partnered with...
<< Prev | Back | 1 | 2 | 3 | 4 | 5 | 6 | 7 | 8 | 9 | 10 | More | Next >>