Handlebars - Road Bike Shop
Shop
>
Components
>
Forks, Cockpit, Pedals
>
Handlebars
Easton Havoc Handlebar
Retail Price:
$75.00
Our Price: $54.95
buy now
Easton's new Havoc DH Handlebar is going to be a good choice for budget minded gravity riders as it won't break the bank, so you're free to spend precious pennies on the stuff that fails more often (say, on broken chains and bent derailleur hangers). And that it's lighter than most DH bars is a...
ENVE DH Handlebar
It's been proven time and time again: Well-built carbon fiber components aren't only strong enough, they're the strongest on the planet. When it comes to build quality, few can touch ENVE. The ENVE DH handlebar has been tested into the ground, and the results are in -- this very well may be the...
ENVE HDH Handlebar
DH bars are getting taller and wider with no end in sight. Of course, with that extra width comes added leverage, so they have to be stronger than ever to make up for it. Fortunately, that doesn't mean you'll have to bolt an anchor to your stem to use one. The ENVE HDH handlebar's broad 810mm...
ENVE Road Handlebar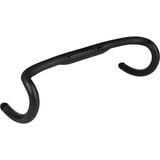 Enve is easily the most sought-for name in carbon. Known for their prowess in lightweight design, Enve has revolutionized the field of carbon engineering in a short amount of time. The Enve Road Handlebar is the only road handlebar in Enve's impressive catalog of components, for a reason:...
ENVE RSR Handlebar
This year, ENVE aimed for the sweet spot between 759 and 761mm, and it nailed it. And the weight? An incredible 194 grams. Carbon bars are notoriously lightweight and extremely tough. The quality that really sets them apart, however, is their ability to absorb vibration. Constant vibration,...
ENVE SES Aero Road Handlebar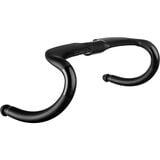 The ENVE SES Aero Road Handlebar is built for one thing: going fast. It's ENVE's first foray into internal cable routing, resulting in a clean look that cuts through the air. The flat, wide top section of the bars slices wind when you need speed and provides a big platform for resting tired hands...
ENVE SES Aero TT Handlebar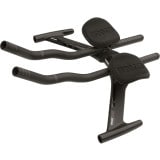 Carbon fiber is an invariably versatile material. In fact, there are dozens of ways to design a similar laminate. But with carbon, the process is as critical as the outcome. The Enve engineers' design with the knowledge that a strong final product is the result of an innovative design process --...
ENVE SWP Handlebar
Once thought too brittle for bicycle components, carbon fiber has completely revolutionized the way we think about bikes. Of course, back then it actually was too brittle for bicycle components, but carbon fiber has come a long way in the past 20 or 30 years. Nobody knows how to build components...
Fi'zi:k Cyrano 00 Bull Handlebar
Super-strong and feather-light unidirectional carbon fiber might the first thing you notice about the Fi'zi:k Cyrano 00 Bull Handlebars, but that's not really where the Bull makes its money. More importantly, Fi'zi:k's realized that being able to curl up like a cat, put both feet behind your head...
Fi'zi:k Cyrano 00 Chameleon Handlebar
Fi'zi:k's Spine Concept Fit uses the Snake, Chameleon, and Bull to denote spine flexibility from most to least flexible. Used initially to design saddles, Fi'zi:k has extended its thinking about how the spine relates to a bicycle's cockpit. The Cyrano is a series of handlebars and components that...
<< Prev | Back | 1 | 2 | 3 | 4 | 5 | 6 | 7 | 8 | 9 | 10 | More | Next >>