Handlebars - Road Bike Shop
Shop
>
Components
>
Forks, Cockpit, Pedals
>
Handlebars
3T Rotundo Limited Handlebar
If you prefer the traditional, round-drop bend handlebar as opposed to a more contemporary, compact bar, then the 3T Rotundo Limited Handlebar is for you. High-modulus carbon fiber construction keeps the Rotundo feather-light and extremely responsive--plus, provides the vibration-dampening...
3T Rotundo Pro Handlebar
Retail Price:
$109.95
Our Price: $65.95
buy now
Glory be to God, the 3T Rotundo Pro Alloy Handlebar is only available in a traditional "Pro" bend. There is no flat "anatomic" section in the drops, and the constant roundness of the drops allows you to comfortably position your hands where you want, when you want. In a sprint you'll likely have...
3T Rotundo Team Handlebar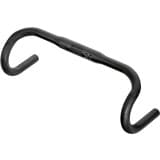 Retail Price:
$349.95
Our Price: $204.00
buy now
The 3T Rotundo Team Carbon handlebar is the bar that the Schleck brothers manhandled at the Tour, the Olympics, and countless other races in 2008. To the championship of Luxembourg, to the yellow jersey, to the white jersey, and more. While CSC-Saxo Bank director Bjarne Riis was probably most...
3T Rotundo Team Handlebar
Simple, classic, and elegant are the first words that come to mind when we think of 3T. Unlike so many others out there that are attempting to branch into unknown territory, 3T sticks with what it does best -- making beautiful componentry that works. Such is the case with the Rotundo Team...
3T Tornova LTD Handlebar
It's been more than 50 years since 3T built its first handlebar, and in that time, the Italian brand has learned a thing or two about what riders need. That makes the 3T Tornova LTD Handlebar particularly noteworthy. By combining the aesthetics of its classic bend bars, with subtle ergonomic...
3T Tornova Pro Handlebar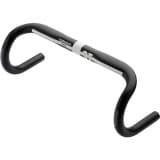 So, you've got an appreciation for all things classic, including aluminum handlebars and traditional bar shapes, but you're not quite a retro-grouch, either. If you're looking to step into the 21st century without the associated pitfalls, the 3T Tornova Pro Handlebar is right up your alley. Based...
3T Tornova Team Handlebar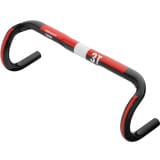 With over a half century of experience supplying components to the world's greatest racers, it's safe to say that 3T has seen a boatload of trends come and go. And despite the brand's iconic history, it's far from content to rest on its laurels, which makes the 3T Tornova Team Handlebar...
3T Ventus II Limited Handlebar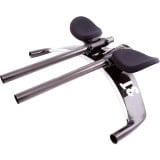 Retail Price:
$1260.00
Our Price: $755.95
buy now
The iconic Ventus won gold and silver in the 2008 Beijing time trial. You'd think that accolades like that would be enough of a reason to keep the Ventus just as it is. However, 3T doesn't rest on its laurels. It completely renewed the aerobar with a redesign that is sure to make the Ventus II as...
Deda Elementi Carbon Blast Aero Handlebar
If you've been itching to get into stage races or triathlons, but haven't committed to the point of a multi-thousand-dollar time trial bike, the Deda Carbon Blast Aero Handlebar is for you. The Carbon Blast mounts to your existing road bike's handlebars, and offers an ergonomic extension that...
Deda Elementi Kronos Due Aero Handlebar
Retail Price:
$660.00
Our Price: $594.00
buy now
When your competition is the clock, every passing second is like a competitor tearing around you for the lead. For such a formidable opponent, you need every possible advantage at your disposal, and the Deda Kronos Due Aero Handlebars give you the leading edge. Built for an aggressive pursuit...
<< Prev | Back | 1 | 2 | 3 | 4 | 5 | 6 | 7 | 8 | 9 | 10 | More | Next >>