Handlebars - Road Bike Shop
Shop
>
Components
>
Forks, Cockpit, Pedals
>
Handlebars
AX-Lightness AX4200 Ergo Handlebar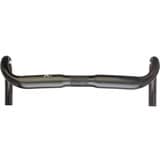 AX-Lightness has proven that it can build the lightest handlebars in the world, and with the AX4200 Ergo Handlebar this sophisticated German engineering has been refined to deliver a bar that's as comfortable as possible. The AX4200 Ergo features internal cable routing and a meticulously sculpted...
Easton EC70 Aero Handlebar
Easton's EC70 Aero Handlebars are sprint-specialized, canyon-crushing, leverage-lending beauties built by angels in heaven, really. Easton CNT Composite infused with TaperWall Technology makes the EC70's light enough to grace the machines of the fastest riders on the planet, and stiff enough to...
Easton EC70 SL Handlebar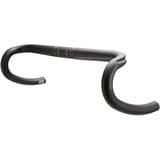 Easton's EC70 SL Handlebar is the middle-ground race bar that does it all. Its 220g claimed weight situates it squarely between the EC70 Aero (255g) and the EC90 SLX (195g) without compromising on stiffness or palm real estate. It's ergo (but not too ergo) and compact (but not too compact). The...
Easton EC70 SL3 Handlebar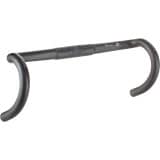 Retail Price:
$210.00
Our Price: $157.50
buy now
Compact bars continue to be exceedingly popular among the pro ranks. One reason is that they make it easier to position your hands closer to the brake levers when riding in the drops. With the lightning-quick shifts required to launch or cover attacks, easy access the controls is a must. The...
Easton EC90 Aero Handlebar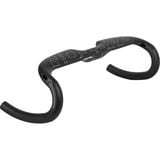 Easton's EC90 Aero Handlebars are your ticket to dropping your friends like it's your job and outsprinting rivals in the last 300 meters. CNT carbon fiber and TaperWall technology make the EC90 Aero bars feather-light and stiff as hell, just like you've always wanted.
Easton EC90 SLX Handlebar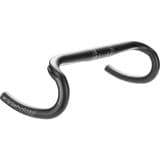 Easton Cycling initially made its name by producing competition-grade alloys, and -- when carbon first became a viable option for performance enhancement -- the company demonstrated its innovative nous to become one of the leading pioneers in the synthetic field. The EC90 SLX Handlebar represents...
Easton Haven 35 Riser Carbon Handlebar
Retail Price:
$160.00
Our Price: $119.95
buy now
Handlebars aren't the sexiest part of your bike, but they're what keep you pointed in the right direction and make sure your weight stays in the right place, so it's important to give them some attention. Easton's Haven 35 Riser Carbon bars are made for just about anyone, with a versatile 750mm...
Easton Haven 35 Riser Handlebar
Having solidified its reputation by making things especially, well, solid, Easton has happily embraced the 35mm handlebar standard that's making its move on the cycling world. Boasting greater strength and stiffness, the 35mm standard aligns perfectly with Easton's ethos, and where the two...
Easton Haven Carbon Riser Handlebar
Retail Price:
$169.00
Our Price: $104.95
buy now
A full 100 grams lighter than the alloy iteration, the Easton Haven Carbon Riser Handlebar is perfect for lift-served terrain or shuttles -- we find it more adept to enduro racing on wide-open trails. But, regardless of how you choose to use it, you're guaranteed a lightweight, rigid, and...
Easton Havoc 35 Carbon Handlebar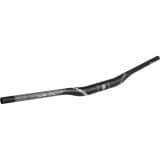 We won't make any lame 'raising the bar' puns. We're just to cool for that. The Easton Havoc 35 Carbon has, however, set a new standard withthese three numbers: 35, 225, and 800. These are numbers that we knew could be achieved separately, but not all together in one lovely piece of carbon fiber....
<< Prev | Back | 1 | 2 | 3 | 4 | 5 | 6 | 7 | 8 | 9 | 10 | More | Next >>