Handlebars - Road Bike Shop
Shop
>
Components
>
Forks, Cockpit, Pedals
>
Handlebars
3T Ergosum Team Handlebar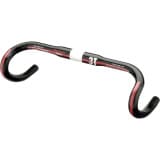 Retail Price:
$349.99
Our Price: $204.00
buy now
3T designed the Ergosum Team Handlebar with greater reach and shallower drop than most traditional handlebars. With races spending more time on their brake hoods, this shape is becoming increasingly popular. The Ergosum is compatible with most clip-ons, and simplifies adjusting the brake angle...
3T Ergosum Team Handlebar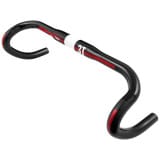 Retail Price:
$300.00
Our Price: $224.99
buy now
50 years is a long time to be building handlebars, and despite the fact that 3T has since passed that mark, its Ergosum Team Handlebar proves that the brand is committed to progress. Featuring 3T's wildly popular long reach/shallow drop shape, this handlebar blends classic good looks with modern...
3T Exsero Pro Handlebar
Sure, 3T designs some of the most lauded carbon handlebars around. But, sometimes you don't want to break the bank every time you buy a new component for your prized steed. The Exsero Pro Handlebar is the perfect addition to your mountain bike, with all the design features of the Exsero Team...
3T Exsero Team Handlebar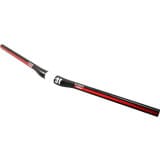 Retail Price:
$154.95
Our Price: $72.99
buy now
The wizardry of carbon fiber never ceases to amaze us. When designers started making frames, we gasped. Then wheels, even saddles appeared. Now, through development and research that rivals the aerospace industry, 3T has created a carbon handlebar -- for mountain biking the roughest trails out...
3T Extendo Team Handlebar
Retail Price:
$144.95
Our Price: $59.99
buy now
The ultra-wide 3T Extendo Team Handlebar will give you the leverage needed for trail-owning control. A 12-degree rearward sweep and eccentric-to-central-clamping bar outer sections allow you to easily find a wrist-friendly position that'll reduce fatigue--and further enhance control.
3T Rotundo Limited Handlebars
Retail Price:
$399.95
Our Price: $224.99
buy now
There's a reason why, even with all the ergonomic developments of shaped handlebars, the classic, enduring bend of the 3T Rotundo Limited bars will always appeal to many of us two-wheel enthusiasts. Not only is it a classic aesthetic, but it also allows for individualized preference of hand...
3T Rotundo Pro Handlebar
Retail Price:
$109.95
Our Price: $88.00
buy now
Glory be to God, the 3T Rotundo Pro Alloy Handlebar is only available in a traditional "Pro" bend. There is no flat "anatomic" section in the drops, and the constant roundness of the drops allows you to comfortably position your hands where you want, when you want. In a sprint you'll likely have...
3T Rotundo Team Handlebar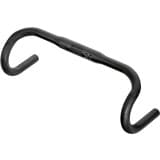 Retail Price:
$349.95
Our Price: $159.99
buy now
The 3T Rotundo Team Carbon handlebar is the bar that the Schleck brothers manhandled at the Tour, the Olympics, and countless other races in 2008. To the championship of Luxembourg, to the yellow jersey, to the white jersey, and more. While CSC-Saxo Bank director Bjarne Riis was probably most...
3T Rotundo Team Handlebar
Retail Price:
$300.00
Our Price: $188.99
buy now
Simple, classic, and elegant are the first words that come to mind when we think of 3T. Unlike so many others out there that are attempting to branch into unknown territory, 3T sticks with what it does best -- making beautiful componentry that works. Such is the case with the Rotundo Team...
3T Tornova LTD Handlebar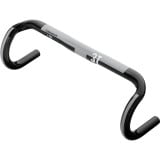 Retail Price:
$399.95
Our Price: $175.00
buy now
It's been more than 50 years since 3T built its first handlebar, and in that time, the Italian brand has learned a thing or two about what riders need. That makes the 3T Tornova LTD Handlebar particularly noteworthy. By combining the aesthetics of its classic bend bars, with subtle ergonomic...
<< Prev | Back | 1 | 2 | 3 | 4 | 5 | 6 | 7 | 8 | 9 | 10 | More | Next >>