Handlebar Tape - Road Bike Shop
Shop
>
Components
>
Forks, Cockpit, Pedals
>
Handlebar Tape
Arundel Cork Bar Tape
While we don't doubt that 20 years from now we'll be riding 6lb bikes with telepathic shifting and hydraulic braking, we're fairly sure we'll still rely on cork handlebar tape. Cork is just thick enough to absorb a bit of road shock; it's just tacky enough so your sweaty hands won't slip when you...
Arundel Gecko Bar Tape
The polyurethane/EVA foam sandwich construction of Arundel's Gecko Bar Tape isn't terribly revolutionary, but the low-profile, rubbery grip of its surface would certainly inspire a few political agitators. The tape is right around 2mm at its fattest, tapering toward the edges so it goes on thin...
Cinelli Cork Tape
There are few products in the world of bike stuff as classic as Cinelli Cork Handlebar Tape. It's been the leading choice for wrapping bars for decades. The natural cork construction is soft, it absorbs sweat, and it's sufficiently grippy so your hands won't slip. Installation is a breeze thanks...
Cinelli Gel Cork
All of the smoothness and grip of regular Cinelli cork, but with a thin layer of gel to give you superior shock absorption. If Paris-Roubaix is in your future, Cinelli Gel needs to become your next best friend. The actual weight of the Cinelli Gel Cork Handlebar Tape is 71g.
Deda Elementi Padded Foam Bar Tape
Retail Price:
$11.95
Our Price: $7.99
buy now
Cinelli Cork tape was the standard for ages until Deda came along and built a better mousetrap. We love what Deda does with their Foam handlebar tape because it has just a kiss more cush than cork, without being as cloying chunky as Fizik bar gel. For almost all rides and almost all circumstances...
Easton Microfiber Handlebar Tape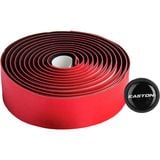 Whether you're putting the finishing touches on your custom new build, or it's just time to show your trusty machine a little love, Easton's new Microfiber Handlebar Tape is just what the home mechanic ordered. The redesigned Microfiber Handlebar tape effectively minimizes road vibration through...
Easton Pinline Handlebar Tape
Retail Price:
$11.00
Our Price: $9.99
buy now
Easton's been in the componentry game long enough to know that a bar tape's functionality is only as good as its lifespan. That's why the new Pinline Handlebar Tape was designed to be comfortable, supportive, and, most importantly, incredibly durable. The Pinline tape was made using a lightweight...
ESI Grips RCT Wrap
For riders of ESI's famous mountain bike grips, there is no substitute. Now, the ESI RCT Wrap translates the company's 100% silicone, lightweight, shock-absorbing grips into durable, stretchable, reversible, super-tacky handlebar tape for your cyclocross, road, touring, or triathlon excursions....
Fi'zi:k Performance Bar Tape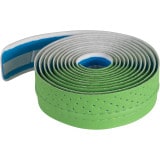 Retail Price:
$27.95
Our Price: $25.00
buy now
Touch points are Fi'zi:k's area of expertise, so it's not surprising that the Italian brand has yet again put forth a new line of bar tape that keeps you supported and your ride looking sharp. For those looking for slightly more cushioning than what's provided by the famous stripped-down...
Fi'zi:k Superlight Bar Tape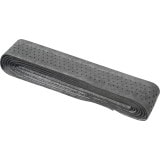 Retail Price:
$19.95
Our Price: $14.00
buy now
There's something about expertly-wrapped handlebars that always turns heads, which is further enhanced with a sleek, quality tape. Good thing for us, Fi'zi:k continues to provide its durable, tacky, no-nonsense Superlight Bar Tape, which allows us to perfect this all-important finishing touch on...
<< Prev | 1 | 2 | Next >>