Handlebar Tape - Road Bike Shop
Shop
>
Components
>
Forks, Cockpit, Pedals
>
Handlebar Tape
Fi'zi:k Superlight Bar Tape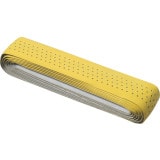 Retail Price:
$22.99
Our Price: $14.95
buy now
Turn heads with the sleek, high-quality feel of the Fizik Superlight Bar Tape. Not only does it come in a wide array of brilliant and more subdued colors to match your favorite steed, but it's also plenty grippy through wet weather and sweaty training rides. Its Microtex construction consists of...
Fi'zi:k Superlight Classic Touch Bar Tape
Retail Price:
$22.99
Our Price: $20.69
buy now
In introducing Fi'zi:k's Superlight Classic Touch Bar Tape, allow us to wander down memory lane a bit. When we were impressionable young cyclists travelling abroad, we happened to notice a magazine clipping on the wall of a European mechanic's shop. It showed a 1970s-era pro (who shall remain...
Fi'zi:k Superlight Glossy Bar Tape
Jour sans is one bit of French that every cyclist knows, as we've all had one and we'll all have them in the future. While looking good in the saddle is always important, it becomes even more so when the legs aren't popping. Toward this end, Fi'zi:k's Superlight Glossy Bar Tape adds some...
Fi'zi:k Superlight Soft Touch Microtex Bar Tape
Redoing your bar tape is a small luxury that can feel like a much pricier upgrade during your everyday rides. Swapping out your peeling, sweat-stained tape for Fizik's Superlight Soft Touch Microtex Bar Tape won't be as monumental as a new featherweight carbon frame might be, but it still might...
Fi'zi:k Superlight Tacky Bar Tape
When it comes to moisture on bars, every season is trying to take us out in unique, specific ways. In winter, bulky gloves impede bar feel and dampen control; in spring, sudden showers turn the cockpit into a water slide; in summer, long, hot climbs leave bar tape a sodden, slick mess. Fi'zi:k's...
FSA PowerTouch Handlebar Tape
Upgrading your bike may not be in the cards this year, but switching out your bar tape is plenty attainable. Ten minutes spent re-taping your handlebars in the garage is a task no cyclist can complain about, and there's something satisfying about getting rid of your sweaty, discolored old tape...
Lizard Skins DSP 2.5mm Bar Tape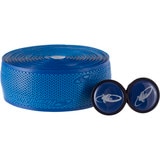 Retail Price:
$45.99
Our Price: $41.99
buy now
The folks at Lizard Skins understand the feel of a perfectly padded handlebar -- especially for those of us who dislike wearing cycling gloves. The Lizard Skins DSP 2. 5 Handlebar Tape offers the same high-tech feel as the 1. 8 tape but with 0. 8mm more padding to ensure your hands stay...
Lizard Skins DSP 3.2mm Bar Tape
One venerable Roubaix-winning hard man mutant from the peloton insists that, in order to win that race, you have to love the stones. While that may be true, you don't have to love the abuse they heap on your hands. Lizard Skins' DSP 3. 2mm Bar Tape brings a healthy thickness of dense padding that...
Lizard Skins DSP Dual-Color Bar Tape - 2.5MM
If shock absorption and style are your jams, the Lizard Skins DSP Dual-Color Bar Tape should be your tape of choice. It provides a plush 2. 5mm of cushioning to cut out numbness and fatigue, and makes the peloton swoon with a zippy dual-color design and embossed Lizard Skin logos.
Lizard Skins DSP Race 1.8mm Bar Tape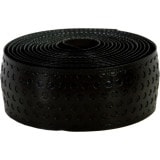 Boasting a claimed weight of 50 grams per set, Lizard Skins' DSP Race 1. 8 mm Bar Tape is the lightest tape on the market. Even though it's light, the tape delivers ample padding, and the rubberized texture offers superb grip in all conditions. Each roll is 82 inches long, which gives you plenty...
<< Prev | 1 | 2 | 3 | Next >>