Grips - Road Bike Shop
Shop
>
Components
>
Forks, Cockpit, Pedals
>
Grips
Easton Mountain Grip - 30mm
Lighter and thinner than Easton's 33mm Mountain Grip, the 30mm weighs less than 120 grams. For control and comfort, Easton uses polyurethane instead of rubber, and the aluminum clamps are also designed to prevent damage to carbon handlebars. The 30mm Mountain Grip comes in White, Red, Orange,...
Easton Mountain Grip - 33mm
Given Easton's relationship with carbon fiber handlebars, it's of little surprise they developed a lock-on Mountain Grip that's designed to clamp without damaging a handlebar's integrity. For control and comfort, Easton uses polyurethane instead of rubber, and this thicker 33mm model weighs just...
Ergon GA1 Evo Grips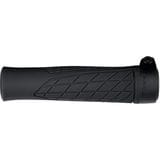 Designed for all-mountain and gravity-oriented disciplines, the Ergon GA1 Evo Grips feature a rounder, more traditional profile. The shape is subtler, than Ergon's other grips, yet they still feature a position- and hand-specific design. For function, the grips have been contoured for easy...
Ergon GE1 Grips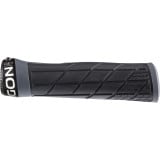 Developed by Ergon specifically for those who prefer a more traditional grip, the optimized-for-wide-handlebars GE1 is a favorite of all-mountain riders and enduro athletes alike. This is due to a slightly sculpted shape that reduces arm tension, helping to position elbows for an aggressive...
Ergon GP1 BioLeder Grip
The Ergon GP1 is one of Ergon's most popular grips. Its latest verion, the GP1 Bioleder grip, is the same grip in an updated leather version. It'll add the timeless appeal of leather to your bike and allow you to ride in comfort all day. The GP1 is a great starting point for an exploration of...
Ergon GP1 Grip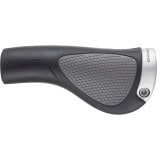 The Ergon GP1 grip is a great starting point for an exploration of Ergon's wares. The grip has two kinds of rubber, a harder rubber on the outside and a soft, patterned and textured Kraton rubber pad that both grips the hand or glove and offers great support. Each grip is held in place by a...
ESI Grips Chunky Mountain Bike Grip
Not long ago, the ESI Chunky Mountain Bike Grips were a well-kept secret of elite endurance racers. But, the secret is out, and you're now able to experience the smooth ride and all-conditions control that these silicone wonder-grips have become so well known for. ESI's grips are built from...
ESI Grips Racer's Edge Mountain Bike Grip
The seemingly magical properties of silicone grips have made them popular items in endurance racing circles, and you're able to thank ESI for starting the trend. With the Racer's Edge Grips, ESI has brought that smooth ride and all-conditions control to those of us who prefer thinner grips. ESI's...
Juliana Lock-On Grips
Like the bikes, Juliana's Lock-On Grips were developed with the needs of more petite riders in mind, and are only compatible with Juliana handlebars. This means the grips have a smaller diameter so female riders can wrap their hands around them. This, however, does not come with a sacrifice in...
Lizard Skins Aaron Chase Signature Grip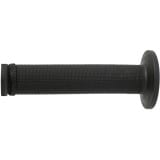 Install a fresh set of Lizard Skin Aaron Chase Signature Grips on your gravity-defying tiny dancer and shred dirt jumps with no-nonsense dexterity.
<< Prev | 1 | 2 | 3 | Next >>