Grips - Road Bike Shop
Shop
>
Components
>
Forks, Cockpit, Pedals
>
Grips
ESI Grips Racer's Edge Mountain Bike Grip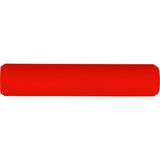 Retail Price:
$17.00
Our Price: $13.99
buy now
The seemingly magical properties of silicone grips have made them popular items in endurance racing circles, and you're able to thank ESI for starting the trend. With the Racer's Edge Grips, ESI has brought that smooth ride and all-conditions control to those of us who prefer thinner grips. ESI's...
Lizard Skins Bearclaw Lock-On Grip
Your helmet cam is on, your heart is pounding, and your friends are cheering you on. You picked your line and you're going for it with confidence. Down the trail, you make it through the first sharp berm, no problem. You make it over the teeter totter, and now you're pushing it to get up off the...
Lizard Skins Charger Lock-On Grip
When you ride a lot, your grips continually and silently deteriorate--until you're left with minimal cush, and max pain. Install the Lizard Skins Charger Lock-On Grip and restore your bike's cockpit to a paw-pleasing state.
Lizard Skins Danny MacAskill Lock-On Grip
The Danny MacAskill Lock-On Grip is the result of a collaboration between the all-things-grip people Lizard Skins and--you guessed it--MacAskill. It's the first single-sided lock-on model produced by the brand, and it's built with a variable diameter that cushions and absorbs trail chatter. The...
Lizard Skins DSP Grip 30.3mm
Lock-on grips rewrote the book on attaching mountain bike grips to handlebars, but they have drawbacks. One of which is weight, the other is unequal pinching from the clamps. And, in this day and age of fragile carbon bars, that can create serious problems down the road. Lizard Skins, however,...
Lizard Skins DSP Grip 32.3mm
Lizard Skins' DSP 32. 3mm is the luxury version of this innovative grip, as its two millimeters thicker than the 30. 3mm model for added cushion. And, like the thinner version, it uses a unique tape technology to securely attach the ultra-light DSP grip to handlebars. It takes a matter of seconds...
Lizard Skins Logo Lock-On Grip
The Lizard Skins Logo Lock-On Grip offers durable, non-slip performance that has quickly become a favorite among trail riders. The Logo features a stiff, twist-free plastic inner and aluminum clamps that ensure stability, and the soft gel exterior provides a reliable grip in all types of conditions.
Lizard Skins Moab Grip
If you've ridden in Moab, you know that its particular brand of slickrock can make you feel like you've aged 20 years in an afternoon. It's nice to have a little extra cushion while riding there, especially for your hands. The Lizard Skins Moab Grip provides the little bit of extra cushion and...
Lizard Skins Moab Lock-On Grip
Inspired by Utah's Delicate Arch and benefiting Moab Trails Alliance, the Moab Lock-On Grip from Lizard Skins reps the desert hard but is ready to ride anywhere. The rubber surface provides plenty of purchase whether you ride with gloves or bare hands, and the aluminum clamps keep the grips from...
Lizard Skins Northshore Lock-On Grip
Great for riders with larger hands or those who prefer larger diameter, cushy grips, Lizard Skins' Northshore Grips fit the bill. The textured design is styled to resemble wooden planking and stones -- just what we love about the trails on the North Shore. They work great with or without gloves....
<< Prev | 1 | 2 | 3 | 4 | Next >>