Forks - Road Bike Shop
Shop
>
Components
>
Forks, Cockpit, Pedals
>
Forks
FOX Racing Shox Kabolt Axle
When seconds matter, shaving a few grams can make or break a trip to the podium. Fox Racing Shox crafts the Kabolt Axle for weight-conscious racers looking to drop that bulky QR from the front axle in order to get every last advantage on the course. The 100mm version clocks in at a claimed 40g...
FOX Racing Shox Suspension Fluid - 32oz.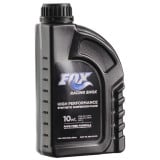 For proper maintenance of your Fox Suspension products, we strongly recommend using Fox Suspension Fluids. Three versions are currently available (although the green stuff is now discontinued and will soon disappear): The 10-weight Red Fluid is a damping fluid only, to be used in all FIT dampers,...
FOX Racing Shox Travel Spacer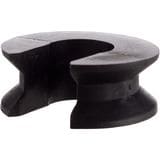 Install the Fox Racing travel spacer in your FOX Vanilla or Float series fork to adjust travel. You can tighten up your fork for cross-country riding without disturbing your bike's geometry. Please note that, due to changes in the air spring design on newer models, the Travel Spacer only works on...
MRP Ramp Control Cartridge
Transitioning from lift laps to your favorite trail system usually means making some compromises in your fork's performance unless you've got the time and tools to fiddle with tokens at home. MRP's Ramp Control Cartridge looks to take the hassle out of ramp-up adjustments, replacing the token...
Ohlins RXF 34 120 Fork - 29in
Up until now, Ohlins Racing has limited its mountain bike endeavors to building rear shocks and replacement parts for some of the biggest suspension and bike manufacturers in the US, but the legendary Swedes are expanding their scope to include forks. The brand's signature blue and yellow is now...
Ohlins RXF 34 140 Fork - 29in
Anyone who follows the motorsports scene knows how special the name Ohlins Racing is. They also know that those signature bands of yellow and blue on the machines of top moto enduro racers are there not because of sponsorship, but because the athlete sought them out. With the 29in RXF 34 140 Fork...
Ohlins RXF 34 160 Fork - 29in
If you're into any kind of extreme motorsports -- enduro, MotoGP, Rallycross -- then you're all too aware of the mystique enjoyed by Ohlins Racing. Like many of the top cycling products, Ohlins' suspension products are often used clandestinely by non-sponsored athletes because, simply put, they...
Ohlins RXF 36 120 Boost Fork - 29/27.5 Plus
Given Ohlins Racing's renowned history in the moto sport world, it's not surprising that the company was quietly building rear shocks and replacement parts for some of the biggest suspension manufacturers in the US. With last year's introduction of the RXF 34 line of forks, Ohlin stepped out of...
Ohlins RXF 36 140 Boost Fork - 29/27.5 Plus
Until last year, Ohlins Racing kept a low profile with its mountain bike endeavors, using its considerable expertise in moto sports to build replacement parts and rear shocks for some of the largest bike and suspension manufacturers in the states. That all changed with the introduction of Ohlins'...
Ohlins RXF 36 160 Boost Fork - 29/27.5 Plus
Ohlins holds such prestige in the moto sport world that top athletes willingly buy and use its products without the benefits of sponsorship deals. It's also been stealthily lending its expertise to some of the states' biggest bike and suspension manufacturers with rear shocks and replacement...
<< Prev | Back | 1 | 2 | 3 | 4 | 5 | 6 | 7 | 8 | 9 | 10 | More | Next >>