Shifters - Road Bike Shop
Shop
>
Components
>
Drivetrain, Brakes
>
Shifters
SRAM Red eTap Blip Shift Buttons
They're not the biggest, shiniest, most noticeable member of the eTap family, but the SRAM Red eTap Blip Shift Buttons are an important part of the eTap's fanfare. Working with SRAM's wireless AIREA satellite technology, the shifters allow you to choose where you want to be in control of your...
SRAM Rival 1 Brake Lever
2016 marked a rebranding of SRAM's ever popular Force CX1 groupset as Force 1, and an expanded focus of one-by drivetrains for gravel and road applications. With that expansion, SRAM also introduces a Rival 1 drivetrain for those of us pining over one-by simplicity and looking for a more...
SRAM Rival 22 ZeroLoss 11-speed Shifters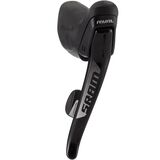 Retail Price:
$124.95
Our Price: $84.99
buy now
Ideally, shifting is one of those things you hardly even notice, but experience tells us all that isn't always the case. Things get out of whack, drivetrains get worn, and all of a sudden it's a battle to get into the right gear, generally when your need to shift is most pressing. SRAM's ZeroLoss...
SRAM X01 Grip Shifter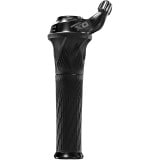 Retail Price:
$129.00
Our Price: $97.00
buy now
Remember when you were seven and your bike with the grip shifters and kick brakes was almost as dope as your pog collection and pizza-scarfing turtle action figures? Well, pogs might be over for good and kick brakes on your mountain bike would be a disaster (turtles never die, obviously), but...
SRAM X01 Trigger Shifter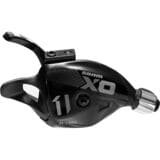 Retail Price:
$139.00
Our Price: $89.99
buy now
If you're making the jump to a 1x11 drivetrain, you'll need a way to shift that fancy derailleur across that big ol' cassette, and the SRAM X01 Trigger Shifter is just the piece for the job. It's reach-adjustable, which is a huge benefit to those with both smaller and larger hands, and it's also...
SRAM X1 11-Speed Trigger Shifter
Retail Price:
$81.00
Our Price: $52.98
buy now
As SRAM makes ever-better 1x11 drivetrains, the components to go with them improve, too. Latest in the line is the new X1 11-Speed Trigger Shifter, which borrows technology from SRAM's top-shelf 1x11 shifters, the XX1 and X01, but sticks it in a durable aluminum package that's more resilient and...
SRAM XX1 Grip Shifter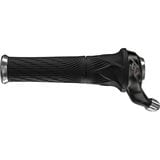 Retail Price:
$159.00
Our Price: $123.99
buy now
The XX1 Grip Shifter represents SRAM's typically innovative take on the grip shifters of our youth. With a fashionably lightweight carbon fiber body and the precision shifting of SRAM's X-Actuation ratio, it's worlds removed from the toy grip shifters that we tore apart on our first non-BMX bikes...
SRAM XX1 Trigger Shifter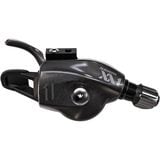 Retail Price:
$183.00
Our Price: $136.98
buy now
SRAM's XX1 group undoubtedly changed the face of mountain biking, perhaps forever. The narrow-wide chainring, combined with an astonishing redesign of the rear derailleur's parallelogram, meant that single-ring drivetrains were no longer the chain-drop-prone hack jobs they once were. The XX1...
<< Prev | 1 | 2 | 3 | 4 | Next >>