Drivetrain Small Parts - Road Bike Shop
Shop
>
Components
>
Drivetrain, Brakes
>
Drivetrain Small Parts
Campagnolo Campagnolo Chorus 11 EPS Under Cable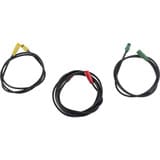 Vital for connecting your Power Unit to the rest of your EPS drivetrain if you mount the unit externally, the Campagnolo Chorus 11 EPS V2 Under Cable can't be substituted with a cable from a Record or Super Record EPS system. Chorus and Athena EPS drivetrains use a slightly heavier and less...
Campagnolo EPS Charger Cable
Campagnolo Electronic Power Shift operates on a lithium ion battery in its Power Unit that can go longer between charges than any other battery in the business. But all good things must come to an end, and you can count on your battery running out of juice someday. For the charge that will get...
Campagnolo EPS V2 Interface
Retail Price:
$215.00
Our Price: $150.50
buy now
Campagnolo's new EPS V2 Power Unit and EPS V2 Interface are both essential to the digital operation of EPS -- the EPS V2 Interface Unit is the direct user link to the brains of the system. It translates the thoughts of the most sophisticated electronic shifting system in the world, converting...
Campagnolo EPS V2 Power Unit
The engineering team at Campagnolo knew their original electronic drivetrain power unit was exceptionally efficient, but they felt that the design could be improved in terms of both aerodynamics and versatility. Their research resulted in the new EPS V2 Power Unit, which features a slimmed down,...
Campagnolo EPS V3 Interface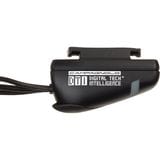 Campy's EPS drivetrain delivers the infallible consistency of electronic shifting without straying from the brand's defining style and aesthetics. As capable as the drivetrain is, it would be nothing without a brain to control it. As such, the Campagnolo EPS V3 Interface plays its role of loyal...
Campagnolo EPS V3 Power Unit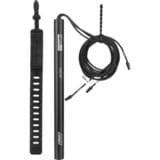 Though it's a bastion of tradition, Campagnolo has always proven itself by consistently accommodating the ever-evolving world of cycling. The latest proof of this thesis is the EPS V3 Power Unit, which is the venerable Italian brand's response to the rising popularity of extra narrow, super...
Campagnolo EPS V3 Seatpost Power Unit Adapter
Every electronic drivetrain needs a battery, and the major players have all taken their own approaches regarding just where to put it. For EPS, Campagnolo chose to create an internally housed design to keep your battery safe and protected from the elements and your frame safe from the worst enemy...
Campagnolo EPS V3 Water Bottle Power Unit Holder
Retail Price:
$30.00
Our Price: $25.50
buy now
Campy doesn't take even the smallest aspects of its drivetrain design lightly, but we're guessing you know that already. The meticulous Italian firm with a penchant for elegant aesthetics carries its principles right down to electronic drivetrain power units. This year, it modified the EPS V3...
Campagnolo External EPS V2 Power Unit Holder
There are some frames that won't accommodate internal mounting, and there are also those who simply prefer the battery access an external mount provides. For these scenarios, Campagnolo has developed a new External EPS V2 Power Unit Holder. The durable bracket features six holes that enable a...
Civilian Bicycle Co. Sliding Dropouts
Retail Price:
$19.95
Our Price: $13.96
buy now
The Sliding Dropouts found on a Civilian Bicycle Co. steed have the derailleur hanger integrated. And if you're riding a Civilian how its builder intended, you're bound to tweak that hanger at sometime. So, Mr. Hart thought ahead and made these droupouts available on their own. These sliders are...
<< Prev | 1 | 2 | 3 | 4 | 5 | 6 | 7 | Next >>