Drivetrain Small Parts - Road Bike Shop
Shop
>
Components
>
Drivetrain, Brakes
>
Drivetrain Small Parts
Pinarello F8 Di2 Seatpost Mount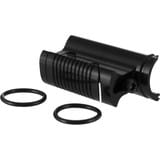 You learn a few tricks when the top team you build equipment for chooses to run electronic drivetrains. This has been the case for a while now at Pinarello, as its partnership with Team Sky was instrumental in the development of the new flagship Dogma F8, complete with internal cable routing that...
Pivot 12x142 Pivot Derailleur Hanger
You hit a rock, sucked a stick into your wheel, a bird flew into your derailleur, JRA -- we've heard it all when it comes to broken derailleur hangers. Whatever your reason is for needing a new 12x142 Pivot Derailleur Hanger, we've got you covered. Get out there and ride your little heart out....
Pivot Front Derailleur Cover Plate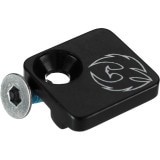 One-by drivetrains are becoming more prevalent for obvious reasons like better ground clearance, less complexity, and optimized gear ratios. The problem is most manufacturers, like Pivot, design its frames to be compatible with direct-mount front derailleurs -- leaving an eyesore to an otherwise...
Pivot Swinger Dropout SS Kit - 12x142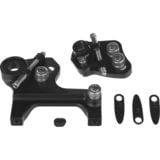 Pivot invested ample research and design into the 12x142 Swinger Dropout SS Kit so you can enjoy the gear-free life without the annoyances of creaks and slackening chains. The design swings around a pivot that's located in front of the upper post mount of the brake, tensioning the chain with a...
Ridley Noah R-Flow 2009+ Derailleur Hanger
Any good Boy Scout can tell you the value of being prepared. Having a spare derailleur hanger in your tool kit is essential if you're an active cyclist with events on your calendar. After all, these are designed to fail in the event of a crash. Your frame and top-dollar rear derailleur will be...
Ridley Noah RS/Dean RS/Helium Derailleur Hanger
It's always a great idea to have a spare derailleur hanger around in case of a mishap. The design of this hanger allows it to bend or break before serious damage occurs to your expensive bike frame. In the event of damage to the hanger, it's best to replace it rather than attempt to straighten it...
Shimano Di2 Battery
Retail Price:
$69.95
Our Price: $51.99
buy now
Running an electronic drivetrain isn't technically cheating, but super-smooth and reliable shifting might make you feel like you're doing something a little illicit. Don't sweat it, though--the haters are just jealous. The only drawback to electronic shifting is the possibility that it'll run out...
Shimano Di2 Battery Charger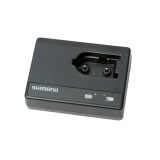 Retail Price:
$63.99
Our Price: $54.95
buy now
Simple and efficient, the Shimano Di2 Battery Charger juices up both Di2 Ultegra and Dura-Ace groupsets, giving you 1,000 or more miles of riding before your next charge. Its glowing LED indicator turns off when the battery is finished charging, letting you know that it's ready to ride. You can't...
Shimano E-Tube Cockpit Junction Box - SM-EW90 A/B
Retail Price:
$90.99
Our Price: $83.75
buy now
The Shimano E-Tube Cockpit Junction Box works with the Dura-Ace Di2 9070 groupset to enable supplemental shifting positions so that the ease of electronic shifting is always at your fingertips, no matter what hand position you favor. The E-Tube mounts just below your handlebars and functions as a...
Shimano E-Tube Di2 Junction Box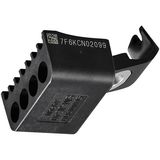 Retail Price:
$23.99
Our Price: $20.95
buy now
Shimano's E-Tube Di2 Junction Box (also known as the B junction) connects all your component and battery wires to make assembly much easier. It's a crucial item along with the five required wire sections to operate your Ultegra 6770, Ultegra 6870, or Dura-Ace 9070 Di2 shift system. The E-Tube Di2...
<< Prev | 1 | 2 | 3 | 4 | 5 | 6 | Next >>