Drivetrain Small Parts - Road Bike Shop
Shop
>
Components
>
Drivetrain, Brakes
>
Drivetrain Small Parts
Ibis Thru-Axle Derailleur Hanger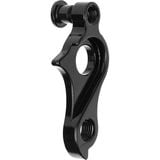 The Mojo HD and SL-R are fun bikes, and we often find ourselves lured many miles away from the trailhead by the siren call of unexplored routes. If you're like us and like to get deep into the woods, you should have one of these Thru-Axle Derailleur Hangers in your repair kit in case of the...
K-Edge Chain Catcher - Clamp-type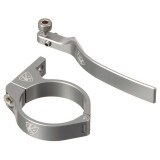 Retail Price:
$54.99
Our Price: $51.99
buy now
We've all been there: Seriously rough roads or mis-timed shifts can throw your chain off the inside of the chainrings. And like the oft-fashioned custom widgets designed and built by pro team mechanics on the eve of the cobbled classics, the K-Edge Clamp-on Chain Catcher acts as a safeguard...
Lezyne CNC Rod Tool - 32mm Hex
Lezyne never ceases to amaze us with its innovative thinking. Outside the box? The folks at Lezyne don't even know that there is a box. This becomes evident when you have the pleasure of using a tool like the Lezyne CNC Rod Wrench. The CNC Rod is the backbone of Lezyne's 2-Way Tech system, which...
Lizard Skins Clear Adhesive Frame Kit
Whether an upcoming trip has you concerned about the wellness of your frame or you've been afraid to allow your new lithe carbon race machine out of the house unprotected, you could probably use a little peace of mind delivered in the form of the Lizard Skins Clear Adhesive Frame Kit. Lizard...
Lizard Skins Clear Adhesive Frame Protector
Your new gravel bike is so capable, and so comfortable, you're riding more than you have in several seasons. Taking your new beast on trails you wouldn't have dreamed of riding with your road bike means your sleek matte frame faces the risk of wear-and-tear on the trails, we'd recommend...
Lizard Skins Clear Adhesive Patch Kit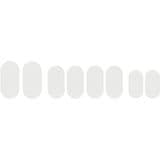 You knew the time was right to buy the nimble trail bike you'd been eyeing for months, but let's face it: the killer paint scheme on this year's model was what really inspired you to pull the trigger and commit already. Since you got it, you've found yourself more than a little mesmerized by just...
Lizard Skins Neoprene Chainstay Protector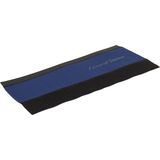 When you're bombing down a sick, flowy run, the last thing you want to hear is the annoying thwack of an errant chain crashing against your chainstay. Protect your frame from chain slap and damage with the Lizard Skins Neoprene Chainstay Protector. Made from neoprene and heavy-duty threads, this...
Merlin Derailleur Hanger - Extralight/CrusherTi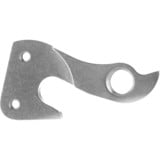 Retail Price:
$14.95
Our Price: $11.96
buy now
Merlin frames are among the most durable, most reliable builds in the world. Like all high-quality framesets, if they do have an Achilles' heel, it's the derailleur hanger. Anyone who has ever bent or snapped a hanger knows that this is by design, as it sacrifices the small, replaceable part to...
Merlin Derailleur Hanger - XLM 29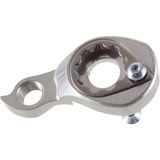 Retail Price:
$29.95
Our Price: $23.96
buy now
It's the kind of thing we almost hope you never need: a replacement Merlin XLM Derailleur Hanger, designed specifically for your XLM hardtail frame. Then again, if you do need it, it probably means you were pushing your limits, so go ahead and ride on.
MRP Decapitator FD Cover Plate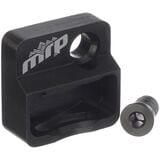 You've just made the jump to a beautiful, streamlined, single-chainring setup, but are in a conundrum over how to deal with that pesky derailleur mount chilling out with no purpose on the frame. Never fear, the MRP Decapitator FD Cover Plate is here to save the day. It sits neatly over the direct...
<< Prev | 1 | 2 | 3 | 4 | 5 | 6 | 7 | 8 | Next >>