Cranksets Chainrings - Road Bike Shop
Shop
>
Components
>
Drivetrain, Brakes
>
Cranksets & Chainrings
Shimano Dura-Ace FC-R9100 11-Speed Crankset
Retail Price:
$542.99
Our Price: $459.95
buy now
If you, like a few of us old souls around the Competitive offices, are holding fast to your belief in the soul of mechanical shifting, Shimano hasn't abandoned you. Though the world may very well be moving towards 100% electronic drivetrains someday in the future, mechanical still makes a hell of...
Shimano Saint M825 Crankset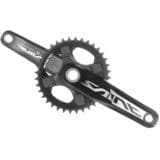 Built to withstand the hard hits and big drops of downhill racing, Shimano's Saint drivetrain delivers confident gear shifts on the burliest runs. At the groupset's center, the Saint M825 Crankset drives the chain forward with Shimano's renowned Hollowtech II technology, the strongest steel axle...
Shimano Shimano Dura-Ace 9000 Chainring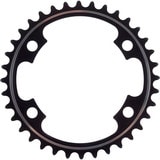 The Shimano Dura-Ace groupset is well known for its precision engineering. This engineering extends into every part of the groupset, including the new 9000-series Chainring. The DA 9000 chainring is made from alloy that has been carbide-reinforced. Carbide is often used in drill tips for...
Shimano SLX FC-M7000 1x Crankarms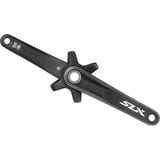 SLX's recent overhaul this year has left us all marveling at what a "workhorse" groupset can really become. Sleeker graphics, improved functionality, and a whole host of trickle-down technology from XT and XTR have closed the gap between SLX and Shimano's pricier groupsets, and we're thrilled...
Shimano SLX FC-M7000 2x Boost Crankset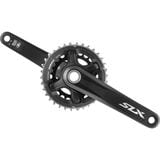 Shimano has been steadily upgrading its road drivetrain hierarchy for the past several years now, benevolently delivering trickle-down technology to its more wallet-friendly groupsets to keep improving its designs across price points. Fortunately, the brand hasn't neglected the practice on the...
Shimano SLX FC-M7000 2x Crankset
Like the principal dancer in an elaborate ballet, the crankset stands as the pristine star of your drivetrain. Though it usually loses its original gleam after a day or two spent rallying through the dirt and mud, the crankset carries significant functional and aesthetic responsibilities. When...
Shimano SLX M7000 1x Chainring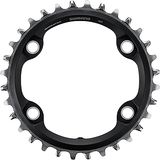 We know that SLX is still technically considered Shimano's workhorse mountain drivetrain, efficient and affordable. It's never been known as the sexiest or lightest groupset, but has filled its niche admirably up until now. After the overhaul Shimano introduced this year, however, we're not how...
Shimano Ultegra 6800 11-Speed Outer Chainring
When we think of Ultegra 6800, we're immediately filled with thoughts of its enviably good looks. And before we start to sound superficial, let's note that those looks are backed up by intelligent design and ever-improving functionality throughout the entire groupset. Ultegra is genetically...
Shimano Ultegra 6800 Crankset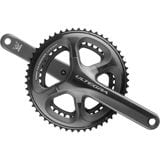 Retail Price:
$236.99
Our Price: $187.95
buy now
We've all got multiple cycling lives, ranging from racing road and 'cross to riding charity sportives and all the long training miles that go into preparing for them. Few cranks can comfortably straddle every aspect of the mutable cyclist's life like Shimano's Ultegra 6800 Crankset, which brings...
Shimano XT FC-M8000 1x Crank Arms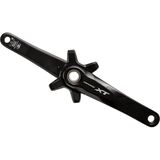 Retail Price:
$130.99
Our Price: $94.95
buy now
Building up a new bump-devouring enduro sled has never been more fun. Rather than agonizing over the cost of pro-level drivetrains, self-sponsored cyclists have the privilege of riding components nicer than what the pros of not so long ago were riding. Shimano's XT drivetrain is a perfect example...
<< Prev | Back | 1 | 2 | 3 | 4 | 5 | 6 | 7 | 8 | 9 | 10 | More | Next >>