Chains Chain Guides - Road Bike Shop
Shop
>
Components
>
Drivetrain, Brakes
>
Chains & Chain Guides
Absolute Black Bash Guide Premium Chain Guide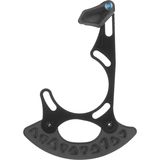 Bash Guide Premium Chain Guide
Absolute Black Premium Chain Guide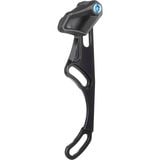 Premium Chain Guide
Campagnolo Chorus 11 Chain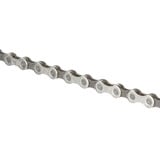 Retail Price:
$69.99
Our Price: $46.99
buy now
The Campagnolo's Chorus 11 Chain is 11-speed optimized, with robust nickle-plated steel links and a low-friction Ni-PTFE treatment for crisp-shifting performance. In fact, the only difference between the Chorus 11 Chain and its Record and Super Record counterparts lies in solid pins that connect...
Campagnolo Ultra Link Chain Pin - 11-Speed
If you're running a Campagnolo 11-Speed chain, you'll likely never remove it from your bike, that is, unless you're a fastidious bike cleaner or it's at the end point of its service life. Either way, 11-Speed Campagnolo chain removal is rote and any old chain tool can be used to perform this...
KMC X8 EcoProTeQ Chain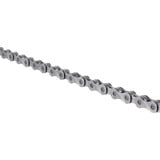 Retail Price:
$20.45
Our Price: $14.93
buy now
No stranger to podiums in every discipline around the world, KMC's chains are on the cutting edge of the business, yet they never neglect their roots. If you're still rocking a 6,7, or 8-speed cassette, and you still love your setup, KMC makes the X8 EcoProTeQ Chain, with the same high quality as...
MRP AMG Retention System
The MRP AMG Retention System is built to keep your aggressive trail bike's chain online when you're getting wild. With the widespread acceptance of one-by drivetrains, and clutch-equipped rear derailleurs, many riders have simply chosen to forgo chain retention altogether, but if you check out...
Race Face Light Bash Guard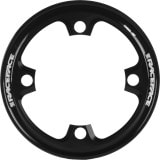 Retail Price:
$34.99
Our Price: $29.69
buy now
Protect your precious chainrings with the lightweight RaceFace Light Bash Guard. The Light Bash Guard is CNC'd from tough heat-treated aluminum. All unnecessary material is removed to make the Light Bash Guard a super-tough featherweight.
Santa Cruz Bicycles Molded Chainstay Protector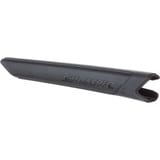 When you ride hard, your frame feels it. When your drivetrain is poorly calibrated or you just had a bad day, sometimes your frame feels that, too. Regardless, if you're on a Santa Cruz, or you just want to rep the company, slap on the Santa Cruz Molded Chainstay Protector to keep that drive-side...
Shimano 10-Speed Chain Pins
Whether you break your Shimano 10-speed chain on accident while out in the wild or on purpose for maintenance, you'll need Shimano 10-Speed Chain Pins to put it back together. Traveling in packs of five, these pins will get you back on the bike quickly with some spares for future chain adventures...
Shimano SLX/105 CN-HG600 11-Speed Chain
Retail Price:
$25.99
Our Price: $17.95
buy now
For 2015, Shimano's 105 groupset got a few high-profile upgrades. It's gone to 11-speed, and now has many of the same crankset technologies seen in Dura-Ace and Ultegra. As you'd expect, changes to the cassette and crankset also necessitate changes to the chain that connects them. Shimano...
<< Prev | 1 | 2 | 3 | Next >>