Chains Chain Guides - Road Bike Shop
Shop
>
Components
>
Drivetrain, Brakes
>
Chains & Chain Guides
SRAM PC-1170 Chain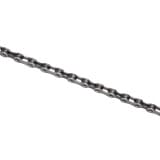 Retail Price:
$54.00
Our Price: $27.00
buy now
Yeah, SRAM has made Nigel Tufnel jokes pretty easy with its whole 11-speed thing, but that's a small price to pay for improved shifting and better gear ratios. The fanciest cassette in the world won't work right without the correct chain, though, so SRAM modified its PC-1070 chain, renamed in the...
SRAM PC-Red 22 Chain
Retail Price:
$62.95
Our Price: $32.65
buy now
Just as the rest of the Red 22 components have been precisely tuned for 11 speeds, the new PC-Red 22 chain was also engineered specifically for the new drivetrain. With the encouragement of cross chaining as part of the trim- and rub-free 'True 22' system by SRAM, the groupset's chain needed to...
SRAM PowerLink Chain Connector
Trailside chain repair isn't much fun, but SRAM makes it a touch easier with the SRAM 9-Speed Power Link. The Power Link allows you to connect or disconnect your chain without the use of tools, making cleaning your chain a breeze as well. As it works for both SRAM and Shimano 9 Speed chains, we...
SRAM PowerLock Chain Connector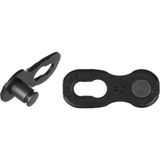 Retail Price:
$17.00
Our Price: $11.97
buy now
The SRAM 10-speed PowerLock link is compatible with all models of SRAM 10-speed chains. It's not compatible with non-10-speed chains. "Why?" you might ask. It's simple: This link is 5. 95mm wide, just like a SRAM 10-speed chain. If you ride a SRAM Red, Force, or Rival road bike, or a SRAM XX...
SRAM Powerlock Link for 11-Speed Chain
The SRAM Powerlock Link is key for shortening your chain or trailside maintenance. This one works with SRAM' 11-speed chains and is compatible with mountain or road.
SRAM X1 Chain - 11-Speed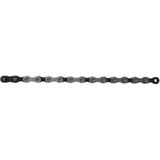 Retail Price:
$37.00
Our Price: $32.99
buy now
Going to eleven is rad; SRAM's 11-speed mountain bike drivetrains are popular for a variety of reasons, not the least of which is their near-inability to drop a chain. However, until the release of the X1 group, getting a SRAM 11-speed drivetrain required a bit of financial finagling. Not so any...
<< Prev | 1 | 2 | 3 | Next >>