Chains Chain Guides - Road Bike Shop
Shop
>
Components
>
Drivetrain, Brakes
>
Chains & Chain Guides
MRP AMg V2 Carbon Chain Guide
While most of your friends are able to loudly assert their preference for desert slickrock, smooth flow trails, or loamy PNW singletrack, you get a giddy grin on your face for any of it. One thing you do know for sure is that you're all carbon, all the time. When you're putting a chain guard on...
Race Face Light Bash Guard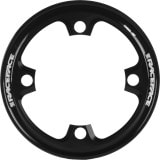 Retail Price:
$34.99
Our Price: $29.69
buy now
Protect your precious chainrings with the lightweight RaceFace Light Bash Guard. The Light Bash Guard is CNC'd from tough heat-treated aluminum. All unnecessary material is removed to make the Light Bash Guard a super-tough featherweight.
Santa Cruz Bicycles Molded Chainstay Protector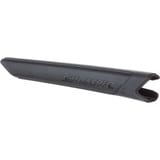 When you ride hard, your frame feels it. When your drivetrain is poorly calibrated or you just had a bad day, sometimes your frame feels that, too. Regardless, if you're on a Santa Cruz, or you just want to rep the company, slap on the Santa Cruz Molded Chainstay Protector to keep that drive-side...
Shimano 10-Speed Chain Pins
Whether you break your Shimano 10-speed chain on accident while out in the wild or on purpose for maintenance, you'll need Shimano 10-Speed Chain Pins to put it back together. Traveling in packs of five, these pins will get you back on the bike quickly with some spares for future chain adventures...
Shimano 11-Speed Chain Pins
Retail Price:
$10.99
Our Price: $8.49
buy now
Juggling a chain pin and a chain tool while keeping the two separate ends of the chain together often results in the pin falling under the work bench, couch, or desk. At this point, the pin has effectively melted into the ether, and the final step of your overhaul has come to naught. We've all...
Shimano SLX/105 CN-HG600 11-Speed Chain
Retail Price:
$25.99
Our Price: $17.95
buy now
For 2015, Shimano's 105 groupset got a few high-profile upgrades. It's gone to 11-speed, and now has many of the same crankset technologies seen in Dura-Ace and Ultegra. As you'd expect, changes to the cassette and crankset also necessitate changes to the chain that connects them. Shimano...
Shimano Ultegra CN-6701 Chain
Retail Price:
$33.99
Our Price: $29.99
buy now
Run the Shimano Ultegra CN-6701 Chain in between the twister and the twistee for reliable, fast-shifting performance thanks to the innovative Hyper-Glide system. Shift pins and ramps on Shimano chainrings and cassettes mesh perfectly with the Ultegra chain, ensuring you won't miss a shift when...
Shimano XT 10-Speed Chain CN-HG95
Retail Price:
$26.99
Our Price: $20.99
buy now
It's hard to imagine that Shimano could improve upon the shifting performance of the Dyna-Sys 10-speed chain, but with the CN-HG95 XT 10-Speed Chain they've managed to reduce friction by roughly 60 percent. The CN-HG95's directional/asymmetrical plate design allows the chain to glide effortlessly...
Shimano XT/Ultegra CN-HG701 11-Speed Chain
Retail Price:
$32.99
Our Price: $29.99
buy now
When you turn the pedals, you often take for granted that each link of your chain will go on grabbing each cog of your cassette for every mile of every ride. That is, until the day it stops, and you're left standing in the shoulder questioning your life decisions with a stretched, broken, and...
SRAM PC 1 Chain - Single Speed
Retail Price:
$14.95
Our Price: $12.69
buy now
Keep your townie, fixed gear or single-speed running smooth and reliably with the SRAM PC-1 Chain. Durable steel construction handles your massive wattage when you sprint the beach cruiser to the store for another six-pack. The PC-1 also uses SRAM's Powerlock Link so connecting the chain is so...
<< Prev | 1 | 2 | 3 | 4 | Next >>