Brakes - Road Bike Shop
Shop
>
Components
>
Drivetrain, Brakes
>
Brakes
Campagnolo Record 11 D Skeleton Brakes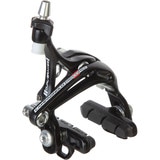 Retail Price:
$305.00
Our Price: $251.99
buy now
The above top line is a clear indication that the sporting puns made available by the naming convention of Campagnolo's Record 11 Skeleton Brakes don't exactly stop the presses, but the brakes themselves stop your bike just fine. The brakes are a pair of dual-pivot (front) and mono-pivot (rear),...
Campagnolo Record Brake Pads - Set of 4
These are the same pads you get factory-installed in a new set of Campagnolo Record brake calipers. Please note that this is the rubber only. You'll need to remove the remnants of your existing pads and install these pads in your original pad holders. You'll get a total of four pads here -- that...
Campagnolo Super Record 11 Skeleton Brakes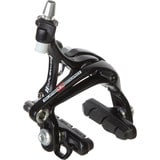 Retail Price:
$395.99
Our Price: $308.99
buy now
You didn't kit your machine out with Campagnolo's flagship groupset in order to stop, you did it to take advantage of Super Record's unrivaled precision and weight to go really, really fast. Of course, certain situations demand discretion, and by blending the stopping power of a dual-pivot front...
Campagnolo Super Record 11 Skeleton Dual Pivot Brakes
Retail Price:
$381.00
Our Price: $286.99
buy now
For 2015, almost every piece of the new Super Record groupset has seen a serious redesign. The Super Record 11 Skeleton Dual Pivot Brakes are one piece that didn't, as Campy decided to stick to the old adage: If it ain't brake, don't fix it. Like the previous model, this brakeset has both front...
ENVE Enve Carbon Brake Pads - Set of 2
Enve has spent a lot of research and development time towards the improvement of the braking surface on their carbon rims. It stands to reason that an implicit part of their carbon braking system would also be the Enve Carbon Brake Pads. With a goal of having a brake pad compound that will manage...
Formula 2-Piece Alloy Rotor
The Formula 2-Piece Alloy Rotor comes with an aluminum carrier to increase impact and bending resistance. The aluminum carrier also allows the braking track to expand and contract with heat cycles.
Formula 2014 R1 Racing Brake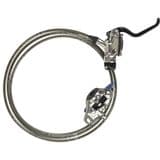 Retail Price:
$389.50
Our Price: $213.99
buy now
When Formula redesigned its R1 Racing Brake for 2014, it made some pretty major changes to an already impressive system -- the most significant of which was its introduction of Pull Master Cylinder Technology. Rather than stick with the tried-and-true push piston, Formula designed the R1 Racing...
Formula Brake Adapter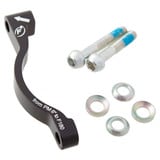 Retail Price:
$16.95
Our Price: $13.99
buy now
Congratulations on making the wise decision to run Formula brakes on your machine. Once you've chosen your rotor size, pick up one of these Formula Adapter Kits to match your brake mount type to your rotor size.Post Mount 6" 203 is for Post Mount brake mounts and 203mm rotors.Post Mount 6" 180 is...
Magura USA MT Endurance 7.2 Brake Pads
Worn out brake pads cause damage to the rotors as they get worse. So, as wear presents itself, use the MT Endurance 7. 2 Brake Pads for your MT2, MT4, MT6, or MT8 Magura brakes. The organic endurance compound is less grabby than Magura's Performance 7. 1 pads, but they'll provide a longer pad...
Magura USA MT4 Next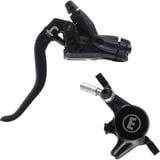 The German-engineered MT Next series of hydraulic disc brakes evolves into something even better than the original MTs for 2014. The Magura MT4 Next Brakes represent a step-up in hardware compared to the entry-level MT2s, which themselves are already world-class brakes. To make the Next...
<< Prev | 1 | 2 | 3 | 4 | 5 | 6 | 7 | 8 | 9 | 10 | Next >>