Luggage - Road Bike Shop
Shop
>
Accessories
>
Travel
>
Luggage
Chrome Buran II 26L Messenger Bag
Chrome's Buran II Messenger Bag is the latest iteration of the bags that made the brand famous. With room for a 17-inch laptop, plus all the stuff you need to survive, the Buran II's a great companion on the bike, the train, or just walking to class.
Chrome Chekhov Utility Bag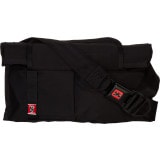 You have to admit it, women are blessed to have the storage that purses provide them. However, it does seem a bit unfair that there's such a stigma attached to the "murse." And while you may not be carrying enough stuff to fill an Ivan roll-top, where's a guy to put his phone and keys when...
Chrome Classic Messenger Bag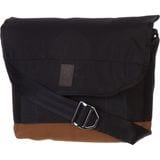 Retail Price:
$80.00
Our Price: $44.00
buy now
If you love your Mini Metro, but find it just a bit too clunky to work as your office bag, check out the Chrome Classic Messenger Bag. Made with the same high quality material and design, but with a little bit more of a nod to the boardroom. The outer shell is made from weatherproof 1000 denier...
Chrome Mini Buran Laptop Messenger Bag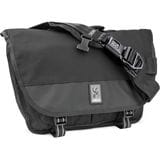 While sometimes convenient, standard messenger bags can be large and uncomfortable. And honestly, you rarely carry 2,000 cubic inches' worth of stuff on your bike. That's why Chrome made the Mini Buran. Its 915-cubic-inch capacity is plenty for 95% of your commutes, and you won't have a bag the...
Chrome Mini Metro 20L Messenger Bag
The Chrome Mini Metro Messenger Bag is a small messenger bag with a deceptively large interior for hauling all of the basics to work, school, and play. The exceedingly durable interior and exterior can take whatever you can dish out. Made in Chico, California, USAWaterproof, durable Cordura...
Evoc Terminal Bag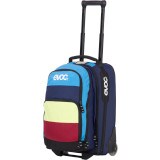 Retail Price:
$240.00
Our Price: $168.00
buy now
German engineering, meet travel innovation. Travel innovation, meet German engineering. The Evoc Terminal Bag takes convenience and quality to the next level and makes your next adventure all that much better. Gliding along on its durable skate-style wheels disguised as a single unit, the...
Mountainsmith Drift 6L Lumbar Pack
Mountainsmith's Drift is a Lumbar Pack large enough for full days filled with hiking or trail running. The tuck away waist belt and removable shoulder strap let you wear it in multiple ways, and Mountainsmith lined the back in cushy air mesh for breathable comfort on hot hikes. Cordura HP fabric...
SciCon Cycle Bag Travel Basic Plus Triathlon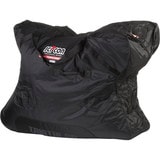 Like the SciCon Travel Plus Racing, the Travel Plus Triathlon bag was made for the triathletes who need to protect their bikes from scratches and abrasion while moving in and out of vehicles, hotel rooms, and the like. It's made of a durable nylon outer material with foam padding throughout to...
Timbuk2 Especial 22L Messenger Bag
When you head out the door on your way to work or class, trust Timbuk2's Especial Messenger bag to keep your stuff safe and easy to access as you get where you're going. The bag is made out of rugged ripstop nylon, so it's not afraid of grimy puddles or road grit, and it has a seam-sealed...
Timbuk2 Especial Tres 40L Backpack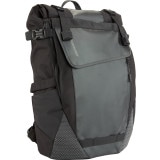 The rough-and-tumble world of bike commuting is liable to take a toll on your gear, so Timbuk2 designed the Especial Tres Backpack with rugged fabric and extra-tough stitching to stand up to life on the road. A roll-top closure, TPU front flap, and fully seam-taped internal liner keep all your...
<< Prev | 1 | 2 | Next >>