Luggage - Road Bike Shop
Shop
>
Accessories
>
Travel
>
Luggage
Assos Messenger Bag
Retail Price:
$15.95
Our Price: $12.99
buy now
Lighter than a backpack and more substantial than your reusable grocery tote, Assos' Messenger Bag is the ideal companion for keeping your goods close at hand while on the move. The bag's made of 80% recycled plastic, features the iconic Assos cyclist on one side and the slogan "Have a good ride!...
Chrome Barrage Cargo Backpack - 2075cu in
Chrome Bags is well known for creating messenger-style bags that can carry the kitchen sink, literally --plus a six pack for after your day's work is done, shoes, your wallet and a few random items with room to spare. And though those bags have their place, you don't always need thousands and...
Chrome Bravo Laptop Backpack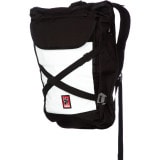 Retail Price:
$159.95
Our Price: $80.00
buy now
Mother Nature doesn't much care that you've stashed your laptop, lunch, and copy of Lolita inside your pack--she wants to rain, damn it, so she's gonna rain. The best you can do is stash your weather-sensitive gear inside the Chrome Bravo Laptop Backpack and let the waterproof 1000D Cordura do...
Chrome Buran II Messenger Bag
Chrome's Buran II Messenger Bag is the latest iteration of the bags that made the brand famous. With room for a 17-inch laptop, plus all the stuff you need to survive, the Buran II's a great companion on the bike, the train, or just walking to class.
Chrome Cardiel: ORP Backpack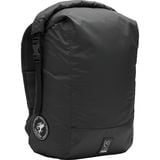 In the event of a zombie apocalypse, grab the Chrome Cardiel: ORP Backpack, hop on your bike, and get ready to weave between cars as you hack the heads off those lame-brains. The waterproof ORP (Operation Readiness Pack) is Chrome's first foray into superlight packs, and who better to help design...
Chrome Chekhov Utility Bag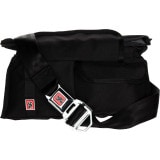 You have to admit it, women are blessed to have the storage that purses provide them. However, it does seem a bit unfair that there's such a stigma attached to the "murse." And while you may not be carrying enough stuff to fill an Ivan roll-top, where's a guy to put his phone and keys when...
Chrome Citadel Laptop Backpack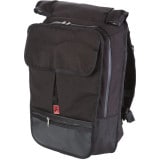 Retail Price:
$179.95
Our Price: $90.00
buy now
The Chrome Citadel Laptop Backpack carries all your essentials for a weekend-long adventure or a really big day exploring the city. Durable material, plenty of storage, and messenger-bag styling make the Citadel the versatile fortress of a pack that it is. Ergonomic shoulder straps free you from...
Chrome Citizen Messenger Bag
Channel your inner bike messenger and rock your commute with a Chrome Citizen Messenger Bag. This bag has style in spades with classic Chrome minimalism and its signature seatbelt buckle strap for easy access to your gear. Inside, there's more than enough space to haul your laptop, a change of...
Chrome Classic Messenger Bag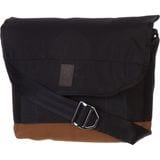 Retail Price:
$79.95
Our Price: $55.96
buy now
If you love your Mini Metro, but find it just a bit too clunky to work as your office bag, check out the Chrome Classic Messenger Bag. Made with the same high quality material and design, but with a little bit more of a nod to the boardroom. The outer shell is made from weatherproof 1000 denier...
Chrome Metropolis Messenger Bag
Strap yourself into Chrome's Metropolis Messenger Bag and take a ride downtown. With 40 liters of interior space, the Metropolis is Chrome's largest buckle messenger bag and is ready to haul all the gear you need for a day on the town. It swallows 17-inch laptops for breakfast and still has...
<< Prev | 1 | 2 | 3 | 4 | 5 | 6 | 7 | 8 | Next >>