Luggage - Road Bike Shop
Shop
>
Accessories
>
Travel
>
Luggage
DAKINE Traverse Tote 28L - 1707cu in
Retail Price:
$74.95
Our Price: $37.47
buy now
Simplicity and function come together seamlessly in the Dakine Traverse Tote. This seemingly basic bag has deployable shoulder straps so you can take it on hikes and accessory pockets for keeping smaller items in order. The clasp closure provides easy access to your goods, while the padded bottom...
DAKINE Trek Backpack - 1606cu in
Retail Price:
$64.95
Our Price: $32.47
buy now
Saying "they don't make 'em like they used to" about the Dakine Trek Backpack is actually a compliment. That's because underneath the vintage-inspired design lies a modern pack that includes a padded laptop sleeve to keep you ready for today's world.
DAKINE Vagabond 38L Backpack -2309cu in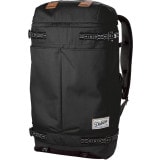 Retail Price:
$149.95
Our Price: $67.48
buy now
When it comes to the vagabond lifestyle, versatility is key. That goes for both you and your pack. The people at Dakine understand this, which is why they created the Vagabond Backpack. It features a 2-in-1 design with a deployable hip pack you can take out of the larger main pack for quick...
Evoc Commuter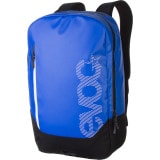 Retail Price:
$160.00
Our Price: $72.00
buy now
Pulling some of its best tricks out of its deep hat, Evoc has made a backpack to be the envy of all cycling backpacks. The Evoc Commuter blends style, smart details, and German engineering into a bag that's admittedly a bit more expensive than the competition, but earns those dollars every time...
Evoc World Traveler Suitcase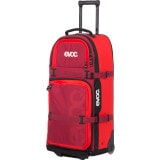 Retail Price:
$275.00
Our Price: $192.50
buy now
Evoc's seminal product was its bar-raising Bike Travel Case. We find it easy to think of the World Traveler Suitcase as an extension of that product, because really, it is. Evoc's quickly-established fan base practically demanded some non-bike-specific transport gear, and the company answered...
Green Guru Gear Cycler Bike Tube Messenger Bag - 1170cu in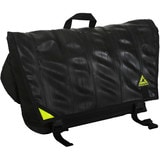 Retail Price:
$149.95
Our Price: $59.98
buy now
Get there quickly without added bulk with the Green Guru Cycler Messenger Bag. The left-shoulder Cycler features an interior laptop sleeve to protect your homework, while the pen organizer makes getting that hot girl's number ones step easier to obtain. The padded shoulder strap won't dig into...
Green Guru Gear Freewheeler Messenger Bag
Retail Price:
$99.95
Our Price: $44.98
buy now
Built from recycled, upcycled, and re-appropriated materials, the Green Guru Gear Freewheeler Messenger Bag not only keeps waste out of landfills, it turns would-be garbage into a ware of great importance. Designed with the same thought, attention, and convenience as those other high-end...
Green Guru Gear Transcend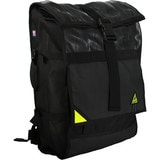 Retail Price:
$169.95
Our Price: $152.95
buy now
When it comes to roll-top bags, there's no shortage of options out there. But Green Guru does it differently, in that its bags are built in the USA using recycled materials, and every model incorporates features essential for those on the move. The Transcend follows this mindset, as this spacious...
One Industries Supra Wheelie
Retail Price:
$199.95
Our Price: $139.96
buy now
Hauling vast quantities of riding gear from one end of the world to another can be a hugely rewarding hassle. Here to take some of that pain away is the One Industries Supra Wheelie Bag. At 129 liters, the Supra has plenty of room for everything you need (OK, not your bike) for a couple weeks of...
Thule Thule Rain Cover - 55L-74L
Thule's Rain Cover protects your backpack and all the camping gear when you're backpacking through wet weather. A polyurethane coating and fully taped seams ensure the same waterproofing that most ski jackets have. Nylon ripstop provides abrasion-resistance without the weight, and the secure...
<< Prev | 1 | 2 | 3 | 4 | 5 | 6 | Next >>