Luggage - Road Bike Shop
Shop
>
Accessories
>
Travel
>
Luggage
Chrome Mini Buran Laptop Messenger Bag
Retail Price:
$140.00
Our Price: $70.00
buy now
While sometimes convenient, standard messenger bags can be large and uncomfortable. And honestly, you rarely carry 2,000 cubic inches' worth of stuff on your bike. That's why Chrome made the Mini Buran. Its 915-cubic-inch capacity is plenty for 95% of your commutes, and you won't have a bag the...
Chrome Mini Metro Messenger Bag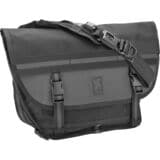 The Chrome Mini Metro Messenger Bag is a small messenger bag with a deceptively large interior for hauling all of the basics to work, school, and play. The exceedingly durable interior and exterior can take whatever you can dish out. Made in Chico, California, USAWaterproof, durable Cordura...
Chrome Orlov Backpack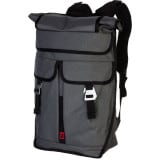 Hauling wet gear around is a waste of time if you get wet in the process. On the flip side, though, hauling dry gear in a leaky bag in the rain is just as annoying. At the same time, you don't always need to carry the kitchen sink with you. Taking all of this into account, Chrome tackled big...
Chrome Pawn Backpack
The Chrome Pawn Backpack is a weatherproof bag made to stand up to the worst abuse you can throw at it. Smaller than Chrome's Ivan Messenger bag, it has all the same features with military rucksack construction and a weatherproof, expandable rolltop closure. The Pawn is made with a weatherproof,...
Chrome Soma Messenger Bag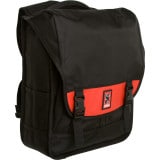 Chrome Bags are known for their durability and style, and the Soma Messenger Bag is no exception. It's not only just the right size for your daily commute, it will also stand up to rain, sleet, snow, and anything else you throw its way. If you're able to find something the Soma can't handle, rest...
Chrome Soyuz Messenger Bag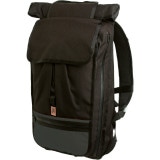 Built with military-grade materials and a welded-waterproof main compartment, the Chrome Soyuz Messenger Bag is a rugged commuter pack that's guaranteed for life. Its abrasion-resistant cordura fabric withstands daily wear and tear, while the tarpaulin lining keeps outside moisture from seeping...
Chrome Victor Bag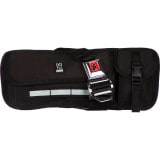 Pretty much every time you leave the house on your bike you have to carry something. Most of the time it's something small like your phone, a light jacket, and a bagel. It's kind of silly to carry a messenger bag or backpack when all you really need is a lunchbox-size pouch. Chrome feels your...
Chrome Yalta Messenger Bag
Retail Price:
$120.00
Our Price: $60.00
buy now
Chrome's Yalta Messenger Bag is designed for those of us who like to stuff everything into a bag and go. It has a couple outside pockets from quick-access items (wallet, keys, papers, etc.), but the bulk of its capacity is in the monster rolltop compartment, which has a floating liner inside that...
DAKINE 365 21L Backpack - 1284cu in
Retail Price:
$44.95
Our Price: $31.46
buy now
Go for the Dakine 365 Pack 21L Laptop Backpack when you desire a simple, stylish pack for your everyday pursuits. Decked in color-schemes ranging from wild style to simply snazzy, this pack adds a vibrant look to your work or school commute. The large main compartment stashes school textbooks,...
DAKINE Apollo 30L Backpack - 1830cu in
Retail Price:
$99.95
Our Price: $69.96
buy now
If Greek gods had to tote around all of their stuff while they zipped across the heavens, they'd surely choose the Dakine Apollo 30L Backpack (1830-cubic inches) for its divine organization and clean style. Equipped with nifty storage compartments, this pack is great for long days at campus,...
<< Prev | 1 | 2 | 3 | 4 | 5 | 6 | 7 | 8 | Next >>