Cases - Road Bike Shop
Shop
>
Accessories
>
Travel
>
Cases
Thule Round Trip Transition Bike Travel Case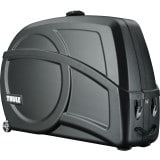 Retail Price:
$599.95
Our Price: $478.95
buy now
Traveling with a bike can be a stressful experience, full of horror stories of broken frames and tense moments watching baggage handlers throw cargo onto conveyor belts and transfer carts. The Thule Round Trip Transition Bike Travel Case eases some of that stress by providing exceptional...
Thule Round Trip Traveler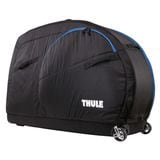 Retail Price:
$479.95
Our Price: $383.96
buy now
Despite the hardships of plane travel that we experience as people, our bikes have it much, much worse. Though it can't completely eliminate the unfortunate facts of flight for a bike, Thule's Round Trip Traveler helps to ensure that a bike completes its cargo hold sojourn in safety. The...
Tri All 3 Sports Wheel Safe Pro Series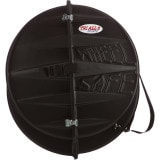 Retail Price:
$379.95
Our Price: $341.95
buy now
Travelling with your bike is one of the most enjoyable and rewarding experiences that we can think of. If you haven't tried it, we highly recommend it. However, we do understand the worries and constraints associated with putting your baby in a box and getting on a different part of the plane --...
White Lightning Chain Johnny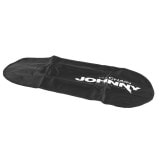 Retail Price:
$19.95
Our Price: $14.96
buy now
Transporting your bicycle in an airline case or in a vehicle without a dedicated roof or hitch rack can often be a messy, if not worrisome experience. The White Lighting Chain Johnny is a simple solution to preventing drivetrain grease marks or chainrings gouging the leather backseat of your...
Zipp Speed Box Frame Bag
When hunger strikes on your next ride, don't be unprepared. Zipp's Speed Box Frame Bag comes in three sizes, so whether you're a minimalist or the type of person who likes to bring a full flavor range of energy gels on every ride, there's a Speed Box bag that will fit your food, and maybe a...
<< Prev | 1 | 2 | 3 | 4 | 5 | Next >>