Cases - Road Bike Shop
Shop
>
Accessories
>
Travel
>
Cases
Tri All 3 Sports Velo Safe Pro Series ISP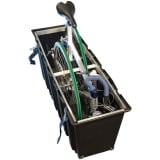 Since the good old days of flying with your bike never existed, we pine for the possibility that such days might exist in the future, a day so good, we will be able to take our bike unwrapped to the plane and the baggage handlers will take care of it with no extra fees. Until then, we're using...
Tri All 3 Sports Wheel Safe Pro Series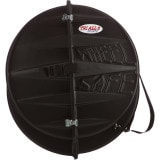 Retail Price:
$379.95
Our Price: $284.95
buy now
Travelling with your bike is one of the most enjoyable and rewarding experiences that we can think of. If you haven't tried it, we highly recommend it. However, we do understand the worries and constraints associated with putting your baby in a box and getting on a different part of the plane --...
White Lightning Chain Johnny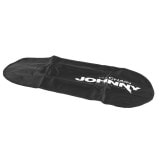 Retail Price:
$19.95
Our Price: $14.95
buy now
Transporting your bicycle in an airline case or in a vehicle without a dedicated roof or hitch rack can often be a messy, if not worrisome experience. The White Lighting Chain Johnny is a simple solution to preventing drivetrain grease marks or chainrings gouging the leather backseat of your...
Zipp SG Dual Wheel Bag
Retail Price:
$125.00
Our Price: $112.50
buy now
Race wheels put a dent in your wallet, which why it feels like the worst thing on earth when they get dinged in transit to a race. For this reason, Zipp created the SG Dual Wheel Bag in order to provide protection for your wheels in the car or on the plane. And while your wheels physically...
<< Prev | 1 | 2 | 3 | 4 | 5 | Next >>