Cases - Road Bike Shop
Shop
>
Accessories
>
Travel
>
Cases
Thule Round Trip Transition Bike Travel Case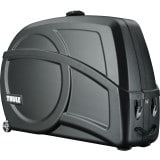 Traveling with a bike can be a stressful experience, full of horror stories of broken frames and tense moments watching baggage handlers throw cargo onto conveyor belts and transfer carts. The Thule Round Trip Transition Bike Travel Case eases some of that stress by providing exceptional...
Thule Round Trip Traveler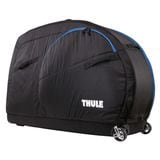 Despite the hardships of plane travel that we experience as people, our bikes have it much, much worse. Though it can't completely eliminate the unfortunate facts of flight for a bike, Thule's Round Trip Traveler helps to ensure that a bike completes its cargo hold sojourn in safety. The...
<< Prev | 1 | 2 | 3 | Next >>