Cases - Road Bike Shop
Shop
>
Accessories
>
Travel
>
Cases
Mavic Crossmax Hydropack 15 Hydration Pack - 915cu in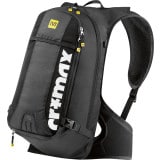 Retail Price:
$149.95
Our Price: $100.00
buy now
Going on an all-day trail ride dictates carrying not only hydration, but tools, snacks, and an extra layer. But, many packs are burly and unstable when full. That's not the case with the Mavic Crossmax Hydropack 15L pack -- it holds everything you need and fits like a second skin.The Crossmax is...
Mavic Crossmax Hydropack 8.5 Hydration Pack - 519cu in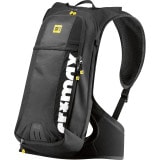 Retail Price:
$129.95
Our Price: $103.96
buy now
Riding the trails requires being prepared not only with extra fluid but also with tools necessary to make on-the-go repairs. The Mavic Crossmax Hydropack 8. 5 holds everything you need for a short ride, in a fit that won't cramp your style. Sewn from durable, 420 Denier ripstop nylon, the pack...
Pika Packworks EEP Standard Bike Bag
Don't let the romance of riding your bike over famous cobbles or classic cols be tainted with the terrifying thought of gorilla-trained baggage handlers or the burden of schlepping around a hardshell type bike case. Pika Packworks makes the EEP Standard Bicycle Travel Bag to safeguard your bike...
Pika Packworks EEP Stretch Bike Bag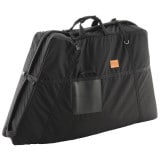 Pika Packworks EEP (Exercise Equipment Pack) Stretch Bicycle Travel Bag offers a packable foam and nylon structure that will protect your bike while stowing easily when you reach your travel destination. If you ride a 60cm or bigger road bike or Large/X-Large mountain bike, this is the bag for...
PRO Mega Bike Travel Case
Your bike cost more than the plane ticket to Bruges you just bought, so taking a little care to protect your steed in transit is money well spent -- especially if the alternative is a DNS of your cobble-riding tour of Europe because your bike didn't make it out of the cargo hold. PRO's Mega Bike...
SciCon Aero Comfort Plus 2.0 TSA Travel Case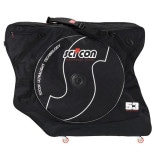 Retail Price:
$650.00
Our Price: $450.00
buy now
Flying with your bike is never exactly fun, but the SciCon Aero Comfort Case might make it just a little bit easier. Hard cases are, by definition, the most protective of your ride, but they're also the hardest to maneuver, pack, and lift. With the SciCon Aero Comfort, you just take off your...
SciCon Aero Tech Evolution TSA Bike Case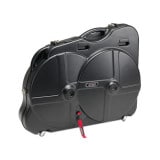 Retail Price:
$1400.00
Our Price: $1120.00
buy now
When it comes to your pride and joy, sometimes only a hard case will really put your mind at ease. For trips where the race matters, choose the SciCon Aero Tech Evolution TSA Bike Case. It's been field tested by the likes of Cannondale, Astana, and Saxo as they campaign at top-level races the...
SciCon AeroBars Protector
Whether you're packing up your bike to travel or tossing it over your car between races, the SciCon AeroBars Protector protects your time trial/triathlon bike's aerobars. Its slip-on design with high-density foam padding offers increased shock absorption, just in case it gets bumped along the way.
SciCon AeroComfort Triathlon TSA Bike Case
The SciCon AeroComfort Triathlon TSA Bike Case is designed specifically to keep your triathlon bike safe for the duration of your journey. The majority of the bag is sewn from 840 denier ripstop nylon backed with PE for added durability. A waterproof polyurethane is used for the bottom panel and...
SciCon Cycle Bag Travel Basic Plus Triathlon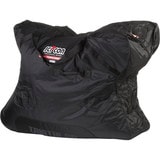 Like the SciCon Travel Plus Racing, the Travel Plus Triathlon bag was made for the triathletes who need to protect their bikes from scratches and abrasion while moving in and out of vehicles, hotel rooms, and the like. It's made of a durable nylon outer material with foam padding throughout to...
<< Prev | 1 | 2 | 3 | 4 | 5 | Next >>