Cases - Road Bike Shop
Shop
>
Accessories
>
Travel
>
Cases
Evoc Road Bike Adapter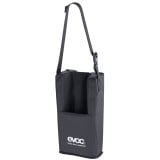 The Road Bike Adapter slides into Evoc's Travel Bag and protects the front end by encasing the fork with padding. This elevates the front and helps secure the rest of the bike in the bag. The Road Bike Adapter is constructed from 600D nylon that's PU-coated for durability, and measures 17 x 10 x...
Evoc Road Bike Aluminum Stand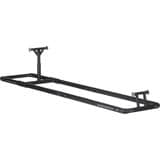 Evoc's Road Bike Aluminum Stand is adjustable to support most road, 'cross, and time trial bikes being transported in Evoc's Bike Travel Bag. Your bike secures to the stand by dint of its own quick-release levers, and the durable aluminum skeleton keeps it upright and guards against the wear and...
Evoc Road Bike Wheel Case
Retail Price:
$129.00
Our Price: $119.00
buy now
The Evoc Road Bike Wheel Case fits into the Bike Travel Bag to protect racing wheels when in transit. It measures 70 x 5cm and is constructed from a PU-coated 600d nylon. 5mm of Atilon PE foam adds extra protection, and a compartment stores small parts to ensure everything arrives at its...
Evoc Rover Trolley
When you're packing for your two-week cycling dream trip to Italy, you can fit your shoes, clothes, helmet, and everything else in the Evoc Rover Trolley and still have tons of room to spare. At a cavernous 4881 cubic inches, the Rover Trolley will be the only bag you need, but the smooth, silent...
Evoc Two Wheel Bag
Like a good French omelet, a wheelbag is best when it's uncomplicated. Too many details and features just get in the way, muddying flavors or, in the case of a wheel bag, risk damaging your race hoops. Fortunately for the wheel nuts among us, Evoc's Two Wheel Bag sticks to the classic wheel bag...
Pika Packworks EEP ISP Bike Case
You may have opted for a lighter and stiffer integrated seatpost bicycle before considering that traveling with it may be a bit of a hassle. Luckily, if the measurement from the top of the post to the center of the bottom bracket is less than 37 inches, the Pika Packworks EEP ISP Bike Case will...
PRO Mega Bike Travel Case
Retail Price:
$499.99
Our Price: $375.99
buy now
Your bike cost more than the plane ticket to Bruges you just bought, so taking a little care to protect your steed in transit is money well spent -- especially if the alternative is a DNS of your cobble-riding tour of Europe because your bike didn't make it out of the cargo hold. PRO's Mega Bike...
SciCon Aero Comfort Plus 2.0 TSA Travel Case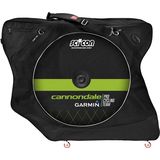 Retail Price:
$649.95
Our Price: $599.99
buy now
Flying with your bike is never exactly fun, but the SciCon Aero Comfort Case might make it just a little bit easier. Hard cases are, by definition, the most protective of your ride, but they're also the hardest to maneuver, pack, and lift. With the SciCon Aero Comfort, you just take off your...
SciCon Aero Tech Evolution TSA Bike Case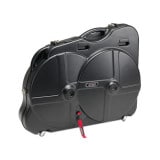 Retail Price:
$1400.00
Our Price: $1106.00
buy now
When it comes to your pride and joy, sometimes only a hard case will really put your mind at ease. For trips where the race matters, choose the SciCon Aero Tech Evolution TSA Bike Case. It's been field tested by the likes of Cannondale, Astana, and Saxo as they campaign at top-level races the...
SciCon AeroBars Protector
Whether you're packing up your bike to travel or tossing it over your car between races, the SciCon AeroBars Protector protects your time trial/triathlon bike's aerobars. Its slip-on design with high-density foam padding offers increased shock absorption, just in case it gets bumped along the way.
<< Prev | 1 | 2 | 3 | 4 | 5 | Next >>