Cases - Road Bike Shop
Shop
>
Accessories
>
Travel
>
Cases
Evoc Road Bike Adapter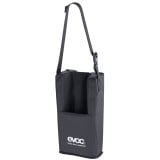 The Road Bike Adapter slides into Evoc's Travel Bag and protects the front end by encasing the fork with padding. This elevates the front and helps secure the rest of the bike in the bag. The Road Bike Adapter is constructed from 600D nylon that's PU-coated for durability, and measures 17 x 10 x...
Evoc Road Bike Aluminum Stand
Designed to securely hold a road or triathlon bike with the EVOC Bike Travel Bag, the Aluminum Stand stabilizes for safe transportation. It attaches with quick release levers at both the front and rear so drivetrain and forks are protected from aggressive baggage handlers. The mounting points can...
Evoc Road Bike Wheel Case
The Evoc Road Bike Wheel Case fits into the Bike Travel Bag to protect racing wheels when in transit. It measures 70 x 5cm and is constructed from a PU-coated 600d nylon. 5mm of Atilon PE foam adds extra protection, and a compartment stores small parts to ensure everything arrives at its...
Evoc Terminal Bag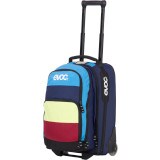 Retail Price:
$240.00
Our Price: $180.00
buy now
German engineering, meet travel innovation. Travel innovation, meet German engineering. The Evoc Terminal Bag takes convenience and quality to the next level and makes your next adventure all that much better. Gliding along on its durable skate-style wheels disguised as a single unit, the...
Evoc World Traveler Suitcase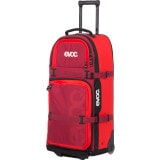 Retail Price:
$275.00
Our Price: $206.25
buy now
Evoc's seminal product was its bar-raising Bike Travel Case. We find it easy to think of the World Traveler Suitcase as an extension of that product, because really, it is. Evoc's quickly-established fan base practically demanded some non-bike-specific transport gear, and the company answered...
Hincapie Sportswear Pro Duffel
Retail Price:
$89.95
Our Price: $71.96
buy now
For those multi-day race trips requiring more than your backpack can handle, Hincapie's Pro Duffel is the ideal solution. Made from a durable 420 denier ballistic nylon up top and reinforced 800 denier on the bottom, it'll hold up to all of your parking lot changing stations, motel rooms, and...
Louis Garneau AWD Bike Transpo Case
When it comes to traveling, cycling presents distinct issues -- especially when you're going to catch a ride in a big aluminum tube. Baggage handlers don't exactly have a reputation for being gentle, and when you place your prized, and fragile, road bike and race wheels their hands, you're...
Mavic Crossmax Hydropack 15 Hydration Pack - 915cu in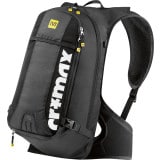 Retail Price:
$149.95
Our Price: $104.96
buy now
Going on an all-day trail ride dictates carrying not only hydration, but tools, snacks, and an extra layer. But, many packs are burly and unstable when full. That's not the case with the Mavic Crossmax Hydropack 15L pack -- it holds everything you need and fits like a second skin.The Crossmax is...
Mavic Crossmax Hydropack 8.5 Hydration Pack - 519cu in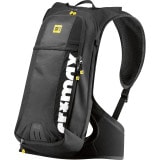 Retail Price:
$129.95
Our Price: $90.96
buy now
Riding the trails requires being prepared not only with extra fluid but also with tools necessary to make on-the-go repairs. The Mavic Crossmax Hydropack 8. 5 holds everything you need for a short ride, in a fit that won't cramp your style. Sewn from durable, 420 Denier ripstop nylon, the pack...
Pika Packworks EEP 29er Bike Case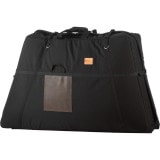 There aren't many bag companies that can claim they've been manufacturing cycling-specific travel bags as long as Pika Packworks. Since '94, they've been producing air-travel cycling bags for some of the world's top racing teams. There also aren't many companies that can claim their products are...
<< Prev | 1 | 2 | 3 | 4 | 5 | Next >>