Cases - Road Bike Shop
Shop
>
Accessories
>
Travel
>
Cases
Evoc Rover Trolley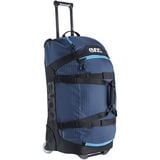 When you're packing for your two-week cycling dream trip to Italy, you can fit your shoes, clothes, helmet, and everything else in the Evoc Rover Trolley and still have tons of room to spare. At a cavernous 4881 cubic inches, the Rover Trolley will be the only bag you need, but the smooth, silent...
Mavic Crossmax Hydropack 15 Hydration Pack - 915cu in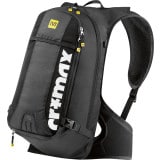 Retail Price:
$149.95
Our Price: $100.00
buy now
Going on an all-day trail ride dictates carrying not only hydration, but tools, snacks, and an extra layer. But, many packs are burly and unstable when full. That's not the case with the Mavic Crossmax Hydropack 15L pack -- it holds everything you need and fits like a second skin.The Crossmax is...
Mavic Crossmax Hydropack 8.5 Hydration Pack - 519cu in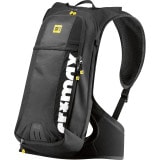 Retail Price:
$129.95
Our Price: $103.96
buy now
Riding the trails requires being prepared not only with extra fluid but also with tools necessary to make on-the-go repairs. The Mavic Crossmax Hydropack 8. 5 holds everything you need for a short ride, in a fit that won't cramp your style. Sewn from durable, 420 Denier ripstop nylon, the pack...
Pika Packworks EEP Stretch Bike Bag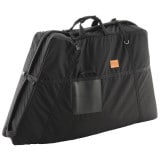 Pika Packworks builds the EEP (Exercise Equipment Pack) Stretch Bicycle Travel Bag in Salt Lake City, Utah. It's designed first and foremost to protect your two-wheeled investment, and it certainly does that. Yet the packable foam and nylon structure is easy to transport and stow when you reach...
PRO Mega Bike Travel Case
Your bike cost more than the plane ticket to Bruges you just bought, so taking a little care to protect your steed in transit is money well spent -- especially if the alternative is a DNS of your cobble-riding tour of Europe because your bike didn't make it out of the cargo hold. PRO's Mega Bike...
SciCon Aero Comfort Plus 2.0 TSA Travel Case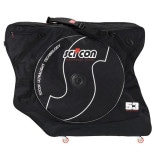 For maximum, nuke-proof protection, a full-blown hard case is usually the safest option for your bike. However, such a case is rarely practical as a means of transporting your bike when you travel. Hard cases are difficult to fit in any car smaller than an SUV, and they're awkward to transport in...
SciCon AeroBars Protector
Whether you're packing up your bike to travel or tossing it over your car between races, the SciCon AeroBars Protector protects your time trial/triathlon bike's aerobars. Its slip-on design with high-density foam padding offers increased shock absorption, just in case it gets bumped along the way.
SciCon AeroComfort MTB TSA Bike Case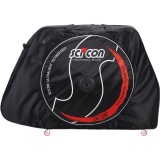 Retail Price:
$799.95
Our Price: $599.96
buy now
Mountain biking continues to grow by leaps and bounds and with that growth there are more races and opportunities for riders to travel. But, with that travel comes the inevitable hassle of finding a secure case in which to pack your 29er -- most road bike cases are just too small. SciCon has you...
SciCon AeroComfort Triathlon TSA Bike Case
Between coaching, race entry fees, and travel, you spend thousands on triathlon. So, would you even consider sending your bike into the wild blue yonder in a cardboard box? We hope not. But, we also know that the hassle of a hard case, undoubtedly the safest travel box, sometimes outweighs the...
SciCon Cycle Bag Travel Basic Plus Triathlon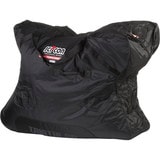 Like the SciCon Travel Plus Racing, the Travel Plus Triathlon bag was made for the triathletes who need to protect their bikes from scratches and abrasion while moving in and out of vehicles, hotel rooms, and the like. It's made of a durable nylon outer material with foam padding throughout to...
<< Prev | 1 | 2 | 3 | 4 | 5 | Next >>