Trainers - Road Bike Shop
Shop
>
Accessories
>
Trainers & Rollers
>
Trainers
BKOOL ANT+ Dongle
Retail Price:
$49.99
Our Price: $37.49
buy now
If you haven't heard of the BKOOL Training Program, you're missing out. Part training, part social media, this online platform provides hundreds of routes for you to ride indoors. If you're going to train indoors during the winter anyway, why not have some fun? The BKOOL ANT+ Dongle is the...
BKOOL Electronic Training System Premium Trainer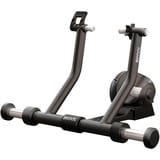 There's no point in denying it: training inside is a bummer. It's boring, lonely, boring, and boring, which means making it through the winter in cold climes can really take a toll on your fitness or sanity (or both). Happily, though, BKOOL's Electronic Training System Premium Trainer can...
Blackburn Tech Fluid Trainer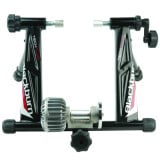 Blackburn's Tech Fluid Trainer uses fluid to sculpt a resistance curve that ramps up as your rear wheel speed increases. And just as you'd shift into a higher gear out on the road to get a greater workout, you'll do the same here. The beauty of the Tech Fluid Trainer is its simplicity. Unlike the...
Blackburn Tech Mag 1 Trainer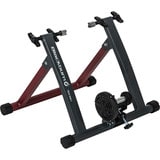 All cyclists, even the hardest of the hard, must eventually make concessions to circumstances beyond their control. Boonen had to abandon on the way to Roubaix in 2011, Cancellara had to climb off prematurely in Flanders in 2012, and many of us here at Competitive retire annually from the road...
Blackburn Tech Mag 6 Trainer
The Blackburn Tech Mag 6 Trainer features six different resistance settings and a smooth road-like feel, providing you the perfect way to stay fit during the winter. The trainer's magnetic resistance system is controlled via the handlebar-mounted remote lever, which makes switching the resistance...
Blackburn Tech Mag Race Trainer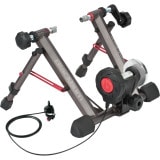 Warm up your pre-race morning legs on the Blackburn Tech Mag Race Trainer, and get the hole shot every time. The Mag Race's Fast Crank mounting system lets you quickly mate your dropouts to the stand, while the fully adjustable legs maximize stability on asphalt, grass, or any other surface....
CycleOps Fluid 2 Power Training Kit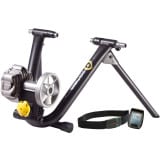 Riding your bike indoors is less than fun. Sure, you put in a few movies, or blast the music, but nothing reminds you more that you aren't outside and that you probably aren't maximizing those indoor miles. CycleOps knows how hard it is to focus indoors. Its Fluid 2 Power Training Kit is an...
CycleOps Mag+ Trainer w/Adjuster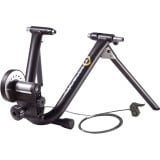 If you're like most of us, there are days when you need to ride, but the weather just isn't cooperating. So if you're in need of an effective way to train indoors, the CycleOps Mag+ Trainer with Adjuster gives you five different resistance settings, which you can adjust on the fly with a...
CycleOps Magneto Trainer
When all you want is to ride your bike and not deal with cleaning road grime off your bike, or worse, succumbing to the elements of winter, the CycleOps Magneto Trainer is the perfect solution. With its simple design and adequate resistance, you'll be ready to take on the spring training rides...
CycleOps PowerBeam Pro ANT+ with CycleOps Joule GPS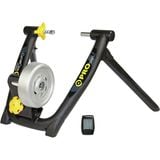 If your love of training sinks faster than the thermometer on a blustery winter day, riding the CycleOps PowerBeam Pro ANT+ with CycleOps Joule GPS will give you the "pick up" you need to keep the training going all year long. The CycleOps PowerBeam is a trainer with benefits. Rather than just...
<< Prev | 1 | 2 | 3 | 4 | Next >>