Trainers - Road Bike Shop
Shop
>
Accessories
>
Trainers & Rollers
>
Trainers
BKOOL ANT+ Dongle
Retail Price:
$49.99
Our Price: $37.49
buy now
If you haven't heard of the BKOOL Training Program, you're missing out. Part training, part social media, this online platform provides hundreds of routes for you to ride indoors. If you're going to train indoors during the winter anyway, why not have some fun? The BKOOL ANT+ Dongle is the...
BKOOL Trainer Mat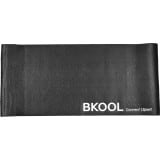 Retail Price:
$69.99
Our Price: $52.49
buy now
When you ride indoors, you need a stable spot for your trainer, one that will keep your trainer from rocking back and forth. The BKool trainer mat is designed to keep all your contact points on the ground so that all you need to concentrate on is pedaling. The mat is constructed from a heavy...
Blackburn Tech Fluid Trainer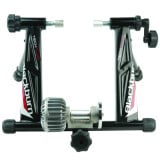 Blackburn's Tech Fluid Trainer uses fluid to sculpt a resistance curve that ramps up as your rear wheel speed increases. And just as you'd shift into a higher gear out on the road to get a greater workout, you'll do the same here. The beauty of the Tech Fluid Trainer is its simplicity. Unlike the...
Blackburn Tech Mag 1 Trainer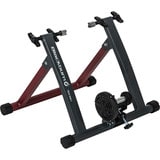 All cyclists, even the hardest of the hard, must eventually make concessions to circumstances beyond their control. Boonen had to abandon on the way to Roubaix in 2011, Cancellara had to climb off prematurely in Flanders in 2012, and many of us here at Competitive retire annually from the road...
Continental Ultra Sport Hometrainer Tire - Clincher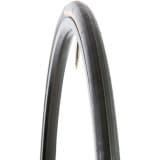 Retail Price:
$50.00
Our Price: $40.00
buy now
Putting down serious mileage on your trainer isn't just hell on your brain, it's equally destructive to your rear tire. The severe heat generated by the drums of stationary trainers or rollers devours the rubber and causes the tread to break down and the casing to split. Continental wants you to...
CycleOps Fluid 2 Power Training Kit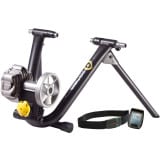 Retail Price:
$499.99
Our Price: $449.99
buy now
Riding your bike indoors is less than fun. Sure, you put in a few movies, or blast the music, but nothing reminds you more that you aren't outside and that you probably aren't maximizing those indoor miles. CycleOps knows how hard it is to focus indoors. Its Fluid 2 Power Training Kit is an...
CycleOps Fluid 2 Trainer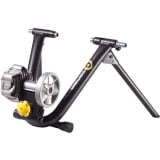 CycleOps designed its Fluid 2 Trainer to give you one less excuse for not sticking with your riding routine when the cold weather strikes. The engineers behind this design know that part of what keeps us from riding indoors are those obnoxiously loud, unpredictable trainers that don't quite give...
CycleOps Fluid 2 Winter Training Kit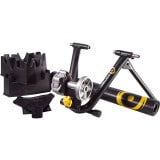 Retail Price:
$449.99
Our Price: $404.99
buy now
We've got to hand it to CycleOps for making the experience of training within the confines of our homes and gyms more than just tolerable. In fact, with the new Fluid 2 Winter Training Kit -- complete with the Fluid 2 trainer, two climbing blocks, trainer mat, and sweat guard -- you just might...
CycleOps Mag Trainer w/o Adjuster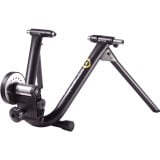 Logging hours during the winter is key to starting your spring riding season off on the right foot, but we forgive you if you don't want to deal with slushy roads and less than favorable weather. If you'd prefer to log those base miles indoors, the CycleOps Mag Trainer lets you do just that. To...
CycleOps Mag+ Trainer w/Adjuster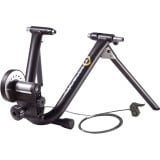 If you're like most of us, there are days when you need to ride, but the weather just isn't cooperating. So if you're in need of an effective way to train indoors, the CycleOps Mag+ Trainer with Adjuster gives you five different resistance settings, which you can adjust on the fly with a...
<< Prev | 1 | 2 | Next >>