Trainers - Road Bike Shop
Shop
>
Accessories
>
Trainers & Rollers
>
Trainers
CycleOps Magnus Trainer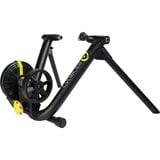 The industry has recently seen a glut of all-inclusive indoor training set-ups that combine specific trainers, sensors, and training apps in a proprietary tech salad that completely eliminates the user's ability to choose. The CycleOps Magnus Trainer bucks this trend toward proprietary myopia by...
CycleOps PowerBeam Pro ANT+ with CycleOps Joule GPS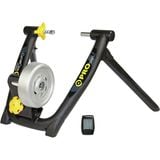 Retail Price:
$1199.99
Our Price: $1079.99
buy now
If your love of training sinks faster than the thermometer on a blustery winter day, riding the CycleOps PowerBeam Pro ANT+ with CycleOps Joule GPS will give you the "pick up" you need to keep the training going all year long. The CycleOps PowerBeam is a trainer with benefits. Rather than just...
CycleOps PowerBeam Pro Bluetooth Smart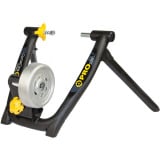 Retail Price:
$999.99
Our Price: $599.99
buy now
No one really jumps for joy in anticipation of winter indoor training--it's monotonous, boring, and it's not possible to have the same quality of workout as outdoors. Right? The CycleOps PowerBeam Pro Bluetooth Smart trainer makes a mockery of traditional indoor workouts. It was designed for the...
CycleOps SuperMagneto Pro Trainer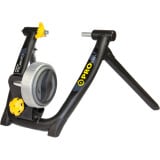 The CycleOps SuperMagneto Pro Trainer provides four distinctly different power curves for different types of training or for the different stages of your rainy-day ride. The four settings--Easy, Road, Interval, and Mountain, each provide different rates of resistance to simulate your training....
Elite Drivo Interactive Power Meter Muin Trainer
You've filled your drawers with cold-weather kit, wrapped your rims in burlier tires, and dusted off the booties and knee warmers, so you're prepared to ride until the snow buries the shoulders of your favorite roads. but once that happens, you won't be able to avoid trainer season any longer....
Elite Kura Power Meter Accurate Smart Trainer
There's no arguing that direct drive trainers are the way of the future, saving countless tires and wheels from unneeded wear across the world and ushering in an era of power tracking and interactive software compatibility that seems guaranteed to make riding indoors immensely more tolerable....
Elite Novo Force Trainer
As trainers become increasingly intelligent, able to communicate wirelessly with a suite of devices and apps, we still appreciate the simplicity of a foldable model like the Elite Novo Force Trainer. Affordable and easy-to-use, the Novo Force doesn't boast any never-before-seen technology, but...
Elite Rampa Interactive Trainer
All those goals you've written down for the upcoming road season mean one thing: you're going to be spending a lot of time on the trainer this winter. Armed with a few seasons-worth of vampire-slaying heroine DVDs, a trainer wheel, and Elite's Rampa Interactive Trainer, you're on track for...
Elite SU-STA Elevator Gel Block
As much as we might revel in stomping our front wheel onto an aging text book that the bookstore wouldn't buy back a decade ago, it's always good to have something like the Elite SU-STA Elevator Gel Block there to provide some options when we clip the bike in for a trainer session. This light and...
Elite Tuno Power Fluid Trainer Pack
You've taken just enough time off the bike to recover from a hectic road season and blissfully repress just how much some of those intervals hurt, when all of the sudden winter's on the horizon and it's time to get back to business and perfect your indoor training space with the Elite Tuno Power...
<< Prev | 1 | 2 | 3 | 4 | Next >>