Trainers - Road Bike Shop
Shop
>
Accessories
>
Trainers & Rollers
>
Trainers
CycleOps Fluid 2 Trainer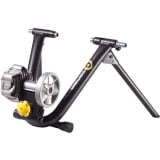 Retail Price:
$349.99
Our Price: $300.99
buy now
For cyclists in Florida or southern California, "winter" is a seriously vague notion, but to the rest of us, the realities of cold, snow, slush, rain, and wind are all too obvious. Even hardcore riders can get shut down, so having a killer trainer like the CycleOps Fluid 2 is the best way to stay...
CycleOps Hammer Direct Drive Trainer
While your friends painstakingly negotiate with neighbors and significant others for limited hours of ear-assaulting wheel-mounted indoor trainer time or risk frost bite to round out the required ride time, you'll be dialed in and crushing out watts on your CycleOps Hammer Direct Drive Trainer....
CycleOps Mag+ Trainer w/Adjuster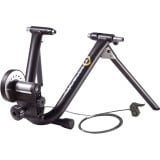 If you're like most of us, there are days when you need to ride, but the weather just isn't cooperating. So if you're in need of an effective way to train indoors, the CycleOps Mag+ Trainer with Adjuster gives you five different resistance settings, which you can adjust on the fly with a...
CycleOps Magneto Trainer
When all you want is to ride your bike and not deal with cleaning road grime off your bike, or worse, succumbing to the elements of winter, the CycleOps Magneto Trainer is the perfect solution. With its simple design and adequate resistance, you'll be ready to take on the spring training rides...
CycleOps Magnus Trainer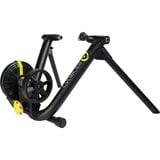 The industry has recently seen a glut of all-inclusive indoor training set-ups that combine specific trainers, sensors, and training apps in a proprietary tech salad that completely eliminates the user's ability to choose. The CycleOps Magnus Trainer bucks this trend toward proprietary myopia by...
CycleOps PowerBeam Pro ANT+
Retail Price:
$999.99
Our Price: $499.99
buy now
The CycleOps PowerBeam Pro ANT+ keeps you in top physical form all winter long without the loud, annoying hum traditionally associated with indoor trainers. In fact, CycleOps states that this trainer maintains a reasonable 69-70 decibels when you're riding at 20mph, allowing you to train anywhere...
CycleOps PowerBeam Pro ANT+ with CycleOps Joule GPS
If your love of training sinks faster than the thermometer on a blustery winter day, riding the CycleOps PowerBeam Pro ANT+ with CycleOps Joule GPS will give you the "pick up" you need to keep the training going all year long. The CycleOps PowerBeam is a trainer with benefits. Rather than just...
CycleOps PowerBeam Pro Bluetooth Smart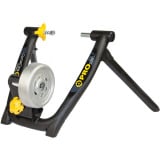 Retail Price:
$999.99
Our Price: $649.99
buy now
No one really jumps for joy in anticipation of winter indoor training--it's monotonous, boring, and it's not possible to have the same quality of workout as outdoors. Right? The CycleOps PowerBeam Pro Bluetooth Smart trainer makes a mockery of traditional indoor workouts. It was designed for the...
Elite Drivo Interactive Power Meter Muin Trainer
You've filled your drawers with cold-weather kit, wrapped your rims in burlier tires, and dusted off the booties and knee warmers, so you're prepared to ride until the snow buries the shoulders of your favorite roads. but once that happens, you won't be able to avoid trainer season any longer....
Elite Kura Power Meter Accurate Smart Trainer
There's no arguing that direct drive trainers are the way of the future, saving countless tires and wheels from unneeded wear across the world and ushering in an era of power tracking and interactive software compatibility that seems guaranteed to make riding indoors immensely more tolerable....
<< Prev | 1 | 2 | 3 | 4 | 5 | Next >>