Tools - Road Bike Shop
Shop
>
Accessories
>
Tools & Maintenance
>
Tools
Park Tool Fourth Hand Cable Stretcher - with locking ratchet - BT-2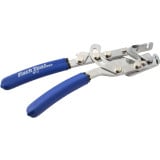 The BT-2 4th-Hand Brake Tool is a ratcheting wrench that allows you to pull cable and hold it in place as you make brake and derailleur cable tension adjustments.
Park Tool Freewheel Remover Wrench - FRW-1
Securely hold Park Tool freewheel and lockring tools with the FRW-1 Freewheel Remover Wrench. A long, round, and vinyl dipped handle provides superior leverage, while a locking set screw keeps tools in place.
Park Tool Head Tube Reaming and Facing Set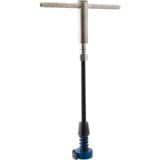 Proper head tube preparation is essential to set up your bike correctly. The Park Tool Head Tube Reaming and Facing Set will clean up paint and manufacturing imperfections that cause your headset to seat improperly. Includes 33. 9mm reamer (part #754. 2), and four different size pilots (29. 8mm,...
Park Tool Hex Tool
Your tiny hex wrenches aren't strong enough to remove your pedals or cranks after a couple days of muddy riding. To take apart your thrashed crankset, you'll need a Hex Tool built by Park Tool. The strong, steel stem provides the leverage you need, and the ergonomic screwdriver grip allows you to...
Park Tool Hex/Phillips/Flathead Folding Tool Set - AWS-9C
Loose bolts rattle on your bike frame. No problem, you brought your multi-tool along. Tighten tighten ... ack, the damn handle on your tool broke. The lightweight composite handle on Park Tool's Phillips/Flathead Folding Hex Set is 40% stronger than steel handles. This folding multi-tool's 4, 5,...
Park Tool I-Beam Mini Hex/Screwdriver Set - IB-1
Double-check that you stashed the Park Tool I-Beam Mini Fold Up Hex & Screwdriver Set in your bike pack--at a slight 3. 1ounces, this multi-tool's weight has a tendency to go unnoticed. The I-Beam handle makes the Mini Fold Up easy to get a grip on, while 3, 4, 5, 6, and 8mm hex wrenches provide...
Park Tool I-Beam Mini Hex/Screwdriver/Star Set - IB-2
Park Tool I-Beam Mini Fold-Up Wrench includes a variety of hex wrenches, a T25 Torx wrench, and a flathead screwdriver to aid your on-trail repairs. You're looking at a long walk back to the trailhead if you can't get your bike rolling again, so be prepared with the right tools for the job. The...
Park Tool I-Beam Mini w/ Chain Tool - IB-3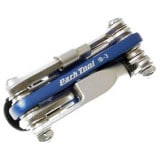 Whether you have to tune your derailleur, change a flat, or fix a chain, the Park Tool I-Beam Mini Fold-Up Tool includes what you need to get the job done right. A selection of hex wrenches, a T25 star drive, and a flathead screw driver helps you adjust, tighten, or loosen just about anything on...
Park Tool ISIS/Octalink Crank Puller - CCP-44C
Service your BB or replace chainrings with the Park Tools ISIS/Octalink Crank Puller. Park Tool treats your hand to a comfy rubber-coated handle; while a rotating tip reduces binding and fine 22x1mm threading provides smooth, effortless crank pulling. For ISIS Drive or Shimano Octalink cranksets
Park Tool Lockring Wrench - XTR and Dura Ace - BBT-7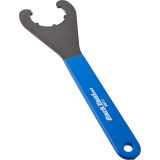 Safely remove the lockring used on Dura Ace 7700 and XTR 950 bottom brackets with the Park Tool BBT-7 Lockring Wrench.
<< Prev | Back | 1 | 2 | 3 | 4 | 5 | 6 | 7 | 8 | 9 | 10 | More | Next >>