Tools - Road Bike Shop
Shop
>
Accessories
>
Tools & Maintenance
>
Tools
Park Tool Bottom Bracket Facing Set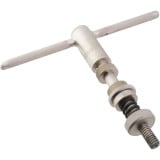 The classic British racing frame you have sitting in your basement has been calling you to build-it-up again. Unfortunately, you discovered that the 'expert' before you had cross-threaded the bottom bracket, leaving you with a worthless, stripped-out shell. Never fear, you recently scored the...
Park Tool Bottom Bracket/Cassette Tool for Campagnolo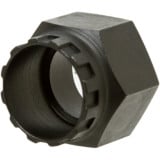 It's about time to pull the bottom bracket on your race bike for a good cleaning and greasing. The Park Tool BBT-5 tool is just what you need to pull a Campagnolo BB. When you're done with that you can pull and clean your cassette because the Park Tool BBT-5 also fits all Campy cassette...
Park Tool Chain Whip For 1/8in Cogs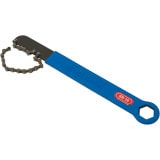 Remove a cassette lock ring or freewheel safely and easily with the Park Tool Chain Whip. The Chain Whip features a heat-treated handle that won't bend or break when removing an over-tightened lock ring. The opposite end of the Chain Whip has a hex opening designed to fit Park Tool freewheel...
Park Tool Chainring Nut Wrench - CNW-2C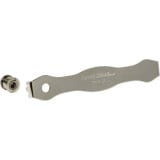 One of the quickest, easiest ways to destroy a set of chainring nuts is to try jamming a flathead in the slot to hold them in place. Do yourself a huge favor and pick up the Park Tool CNW-2C Chainring Nut Wrench. You'll be glad you did when you get your rings off without a hacksaw and a shredded...
Park Tool Crown Race Setting System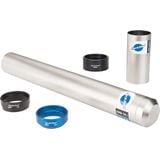 The Park Tool CRS-1 Crown Race Setter comes with six inserts to ensure that you won't deform your crown race as you pound it onto the fork crown. The CRS-1 set includes one universal setting tube, three 1" inserts, and three 1-1/8in inserts. If you have an oversized 1-1/4 or 1-1/2in steerer tube,...
Park Tool Dial Indicator Gauge Set - TS-2/TS-2.2
Make wheel building and truing as precise as possible with the Park Tool's TS-2/TS-2. 2 Dial Indicator Gauge Set. This gauge set comes with all the hardware needed to mount both a lateral and radial runout dial indicator to the Park Tool TS-2. 2 and TS-2 Truing stand. Once you install it, you set...
Park Tool Digital Scale - DS-1
Admit it -- you really, really wanna know. How much does you bike weigh? Is it really as light as you think? The Park Tool DS-1 Digital Bicycle Scale divines the truth, for better or worse. The precision of the DS-1 is second-to-none. It can measure anything up to 55lbs (it can go metric if you...
Park Tool Event Stand Add-on Kit - ES-2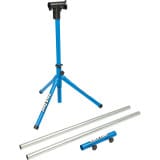 So, business is booming and your ES-1 Stand isn't wide enough to display all the bikes that need to bring to your next demo. Congratulations! The Park Tool ES-2 Event Stand Add-On Kit extend the ES-1 Stand by eight feet and should give you plenty of room for your gigantic demo fleet.
Park Tool Extension Kit - For PCS-1 Repair Stand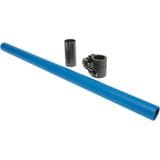 The Park Tool PCS-EXT Extension Kit makes it possible to raise the working height of the pre-2001 PCS-1 Repair Stand. The PCS-EXT is required for the use of the 106-AC or 106 tool tray.
Park Tool Folding Chain Tool - CT-6.2
Park's CT-6. 2 Folding Chain Tool eliminates the only good reason why you've ever left your chain tool out of your repair kit before going on a long ride -- space to store it. Rather than simply minimizing the handle size (something that we feel minimizes the usefulness of the tool), Park created...
<< Prev | Back | 1 | 2 | 3 | 4 | 5 | 6 | 7 | 8 | 9 | 10 | More | Next >>