Tools - Road Bike Shop
Shop
>
Accessories
>
Tools & Maintenance
>
Tools
Feedback Sports Velo Hinge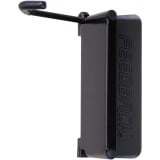 Retail Price:
$25.99
Our Price: $22.49
buy now
More than just a utilitarian hook for your bike, the Feedback Sports Velo Hinge pivots to hold your bike at an angle, taking up less space than a perpendicular-hanging hook. Its rear wheel stabilizer prevents your bike from swaying and marking up your wall. Best of all, it conveniently folds away...
Feedback Sports Velo Wall Post
Retail Price:
$32.99
Our Price: $29.99
buy now
Not all cyclists are blessed with a team bus and support warehouse. For the self-sponsored velophile trying to organize the fleet, Feedback Sports offers the Velo Wall Post. Soft inserts protect your frame or rims from the durable alloy body, and the swinging arm folds up to get out of the way...
Feedback Sports Wheel Adapter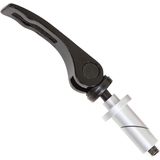 Feedback Sports' Wheel Truing Stand is a simple and effective solution to truing wheels, plus it can be mounted to their work stands -- perfect for those on the go. One problem, however, is it requires quick-release wheels to work. These Wheel Adapters fix that little hiccup. They come in 12mm,...
Fix It Sticks Original Tool
Most multitools are impossible to use it you actually need some force to loosen up a bolt or crank down on a screw, but Fix It Sticks solves that particular problem with its Original Tool, which combines multiple tools in a package that you can break apart and reassemble as needed, giving you the...
Fix It Sticks Replaceable Edition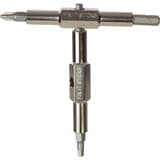 The Fix It Sticks Replaceable Edition multi-tool lets you swap out its eight interchangeable bits for the job you need. With the same reconfigurable T-handle design you get with the original modular model, now you have even more options for quick adjustments and repairs.
Fix It Sticks T-Way Wrench
Fix It Sticks is a company that makes some ingenious modular, reconfigurable multi-tools, but the T-Way Wrench breaks stride by being a fixed design -- or, least, the grip part is. The bits are still interchangeable, but the T-shaped handle is fixed, making this a handy shop tool. You can take it...
Innovations Tubeless Tire Repair Kit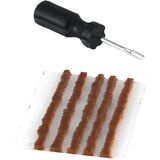 The next time you head out on a ride with your tubeless tires, stash Innovations' Tubeless Tire Repair Kit in your pocket or bag. The system uses butyl rubber plugs and includes an insertion tool to allow you to quickly patch your tires on-the-go, so you can make sure a flat tire won't send you...
Lezyne Classic Chain Rod
Despite the vaguely British-sounding name, the Lezyne Classic Chain Rod is an awfully nice chain whip. The wood handle feels nice in the hand, and the heat-treated steel head will stand up to all the torque your spindly roadie arms can put on it.
Lezyne Multi Block Tool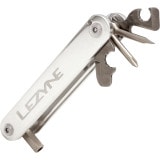 You hate being weighed down by excess crap on the trail, but you're smart enough to not ride without some kind of insurance. The Lezyne Multi Block Tool provides all the tools you would need on an afternoon ride, plus a bottle opener for your post-ride celebrations.
Lezyne Port-A-Shop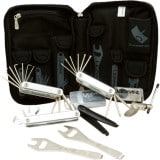 The only thing more frustrating than making emergency repairs is not having the right tool for the job -- luckily the Lezyne Port-A-Shop eliminates the dilemma. The Port-A-Shop comes with key cycling-specific tools all wrapped up and labeled in a nice, durable, zip-up case. Convenient carrying...
<< Prev | Back | 1 | 2 | 3 | 4 | 5 | 6 | 7 | 8 | 9 | 10 | More | Next >>