Tools - Road Bike Shop
Shop
>
Accessories
>
Tools & Maintenance
>
Tools
Feedback Sports Summit Digital Scale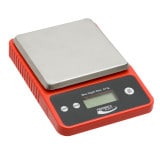 The Feedback Sports Table Top Digital Gram Scale weighs things. Whether you're a road racer needing to confirm a dose of doped blood from Dr. Ferrari, a messenger needing to accurately divvy up the load for the day, or an honest-to-goodness gram-counting weight-weenie, this Feedback Sports...
Feedback Sports Tool Tray
There is some mystique about a shop with a dirty, well-used workspace, littered with tools specific to long-obsolete components, lengths of housing, five-speed derailleurs, and other shiny, greasy homages to a life of caring for all kinds of bicycles. Once the bubble of the daydream is popped,...
Feedback Sports Velo Cache 2 Bike Storage Column
If you're short on horizontal space, but have a bit of vert to work with, the Feedback Sports Velo Cache 2 Bike Storage Column is an ideal solution. It's built from aluminum, and is incredibly sturdy, and utilizes a three-legged design to ensure your prized steeds never hit the ground...
Feedback Sports Velo Cache Cradle Arms Kit
Keep your tires off dry-rot-promoting concrete, and hang your bike where you can admire it with the Feedback Sports Velo Cache Cradle Arms Kit. This kit lets you add another bike to the Velo Cache Storage Stand.
Feedback Sports Velo Cache Expansion Kit
Boost your Velo Cache's bike-holding capabilities with Feedback Sports' Expansion Kit. A standard Velo Cache only holds two bikes, but with this expansion kit, you'll be able to stash four bikes in a safe, space-saving manner.
Feedback Sports Velo Cache Gear Basket
Ever been late to a ride because you couldn't find one of your gloves? We've all been there. The Feedback Sports Gear Storage Basket enables owners of the company's Velo Cache Storage Rack to store their most critical riding gear right with their bikes. The Gear Storage Basket's deep, wrap-around...
Feedback Sports Velo Column
Retail Price:
$159.99
Our Price: $144.99
buy now
If you don't have a garage, storing your bikes can be a bit tricky. But you don't need to worry with Feedback Sports' Velo Column, which offers the perfect solution for limited floor space. The Velo's spring-loaded column holds two bikes (or four bikes with an optional adapter), and is adjustable...
Feedback Sports Velo Hinge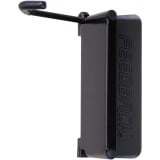 More than just a utilitarian hook for your bike, the Feedback Sports Velo Hinge pivots to hold your bike at an angle, taking up less space than a perpendicular-hanging hook. Its rear wheel stabilizer prevents your bike from swaying and marking up your wall. Best of all, it conveniently folds away...
Feedback Sports Velo Wall Post
Not all cyclists are blessed with a team bus and support warehouse. For the self-sponsored velophile trying to organize the fleet, Feedback Sports offers the Velo Wall Post. Soft inserts protect your frame or rims from the durable alloy body, and the swinging arm folds up to get out of the way...
Feedback Sports Wheel Adapter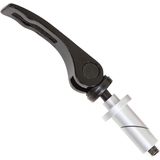 Feedback Sports' Wheel Truing Stand is a simple and effective solution to truing wheels, plus it can be mounted to their work stands -- perfect for those on the go. One problem, however, is it requires quick-release wheels to work. These Wheel Adapters fix that little hiccup. They come in 12mm,...
<< Prev | Back | 1 | 2 | 3 | 4 | 5 | 6 | 7 | 8 | 9 | 10 | More | Next >>