Tools - Road Bike Shop
Shop
>
Accessories
>
Tools & Maintenance
>
Tools
Lezyne Standard Block Tool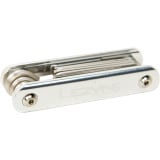 Retail Price:
$18.95
Our Price: $9.99
buy now
If all you ride is American (or pre-E. U. British), finding tools to fix your ride in a normal bike shop can be tough. Fortunately, Lezyne has your all-American back with the Standard Block Tool. This hex wrench set features seven straight hex wrenches and three L-shaped wrenches so you can...
Lezyne SV 11 Multi Tool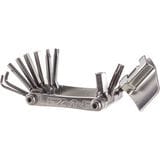 With a low profile design and total weight of just over 100 grams, the Lezyne SV 11 Multi Tool is the insurance policy against a long walk back to the car. The compact design allows you to easily toss the tool in your saddle bag or hydration pack, while the ergonomically designed aluminum side...
Park Tool 3-Way Hex Wrench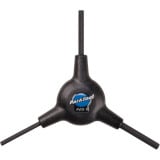 Retail Price:
$10.99
Our Price: $8.99
buy now
When making adjustments to your bike, the three most common hex sizes are 4, 5, and 6mm. Park Tool, being the savvy purveyor of bicycle repair equipment that it is, developed what's quite possibly the most iconic shop tool ever -- the 3-Way Hex Wrench. Known internally at Park Tool as the AWS-1,...
Park Tool 3-Way Hex Wrench Set
Retail Price:
$11.95
Our Price: $10.76
buy now
Here's the classic and, perhaps, most often-used Park tool ever. The AWS-1 Y-Wrench has 4, 5, 6mm hex wrenches. Each are bonded into a sturdy plastic center handle for a sure grip between your fingers. It may just become your favorite go-to tool.
Park Tool 3-Way Internal Nipple Wrench - SW-15
Today's aero-arms race forces manufacturers go to extreme measures to cheat wind resistance -- including hiding the spoke nipples inside the rims. The innovative Park Tool SW-15 3-Way Internal Spoke Nipple Wrench has three different sized wrenches to fit nipples hidden inside of rims. The SW-15...
Park Tool Adjustable Wrench - PAW-12
Fix your bike with the Park Tool 12in PAW-12 Adjustable Wrench before you get frustrated, drop cycling altogether, and end up a vicious racewalker.
Park Tool Backpack Harness - For BX-1, BX-2, and EK-1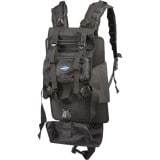 Retail Price:
$89.95
Our Price: $44.99
buy now
The Park Tool Backpack Harness makes it easy to tote your BX-1, BX-2, or EK-1 tool kit around with you and leaves your hands free to fight off marauding tool thieves. This fully adjustable harness features padded shoulder and waist straps, a sternum strap, and convenient pouches for your phone,...
Park Tool Bottom Bracket Facing Set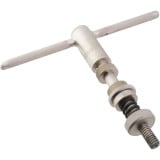 The classic British racing frame you have sitting in your basement has been calling you to build-it-up again. Unfortunately, you discovered that the 'expert' before you had cross-threaded the bottom bracket, leaving you with a worthless, stripped-out shell. Never fear, you recently scored the...
Park Tool Bottom Bracket Tool - BBT-19
The BBT-19 is a heavy duty, shop quality tool for installing and removing Shimano, Truvativ GXP, Race Face, FSA and Campagnolo 16-notch external bearing bottom bracket cups. Made from investment cast steel, the BBT-19 can be used with either a 3/8" drive torque wrench, 3/8" ratchet driver, FRW-1...
Park Tool Bottom Bracket Tool - Hollowtech II - BBT-9
This is Park's shop-quality tool for installing your Shimano 10-speed Hollowtech II bottom bracket cups. It's long enough to give you adequate leverage for installing the cups with the force you need. The precisely shaped metal teeth of the BBT-9 won't damage the teeth on your BB cups provided...
<< Prev | Back | 1 | 2 | 3 | 4 | 5 | 6 | 7 | 8 | 9 | 10 | More | Next >>