Tools - Road Bike Shop
Shop
>
Accessories
>
Tools & Maintenance
>
Tools
Feedback Sports Flop Stop Handlebar Holder
The Feedback Sports System Flop Stop Handlebar Holder keeps your front end from flopping all over the place when you're wrenching on your bike. All that you have to do is, simply, attach the Flop Stop Handlebar Holder between the seatpost and bars, and you're set. In order to fit any bike, this...
Feedback Sports Padded Tote Bag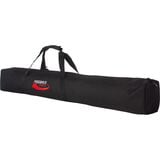 You've already purchased one of the lightest and most compact work stands on the market, why not keep it safe it with a tote bag designed to protect and carry it? The Feedback Sports Tote Bag Ultralight has been specially designed to fit the super-compact Pro-Ultralight Work Stand. Fully padded...
Feedback Sports Pro Classic Bicycle Repair Stand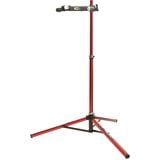 For over a decade the Feedback Sports Pro Bicycle Repair Stand has set the standard for full function, professional grade, portable bike stands. This stand features adjustable height, from 42-71 inches, and 360-degree rotation. The patented Slide-Lock clamp offers quarter-turn action to get bikes...
Feedback Sports Pro Elite Bicycle Repair Stand
You have more tools than anyone you know and your 'shop' has spread from a corner of your garage to take up an entire bay. So as the guy everyone comes to for help with new handlebar tape, chain installation, and those pesky brake shoe cartridges that just won't come out, you're now ready for the...
Feedback Sports Pro Elite Bicycle Repair Stand With Tote Bag
Feedback Sports designed the Pro Elite Bicycle Repair Stand to reign supreme as the premier full-function, professional grade, portable bike stand on the market. The Pro Elite features the patented Secure-Lock clamp which provides ratchet action closing and easy, push-button release so you can...
Feedback Sports Pro Truing Stand
Feedback Sports' Pro Truing Stand features a simple design that doesn't require you to remove the tire (even massive 29ers) to use. The unique 20-inch long aluminum arm uses your wheels' standard quick releases to secure the wheel in place. As convenient as this is, it does require a simple...
Feedback Sports Pro Ultralight Bicycle Repair Stand
Retail Price:
$199.99
Our Price: $159.99
buy now
Constantly packing, unpacking, and transporting their tools from race to race, professional race mechanics need equipment that is light, compact, and easy to carry. Designed with these needs in mind, the Feedback Sports Pro-Ultralight Work Stand meets the demands of any on-the-go mechanic. By...
Feedback Sports RAKK Integrated Bicycle Display System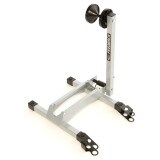 Leaning your bike against the garage wall is fine for that old "mountain" bike you used to zip around campus in college. But your new 17-pound, carbon fiber thoroughbred is another story. To protect your bike from the damage caused by accidental falls, you need the Feedback Sports Rakk Bicycle...
Feedback Sports Sport Mechanic Bicycle Repair Stand
Retail Price:
$169.99
Our Price: $154.99
buy now
Ride your new bike long enough and at some point you'll likely develop a curiosity for how to fix it. But if you've ever tried to repair or maintain your bike while it leans against a wall, you know how frustrating it can be. A reliable work stand is the foundation of any home repair station, and...
Feedback Sports Sprint Work Stand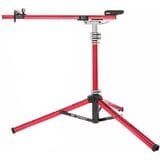 While working on carbon bikes, it's a bad idea to finagle them into a traditional work stand. Integrated seatmast? Good luck. Aero seatpost? Keep trying. And while the jury is still out on even clamping carbon fiber, you're better off securing your bike how every pro-team mechanic in the world...
<< Prev | Back | 1 | 2 | 3 | 4 | 5 | 6 | 7 | 8 | 9 | 10 | More | Next >>