Tools - Road Bike Shop
Shop
>
Accessories
>
Tools & Maintenance
>
Tools
Feedback Sports Sprint Work Stand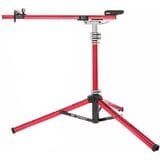 While working on carbon bikes, it's a bad idea to finagle them into a traditional work stand. Integrated seatmast? Good luck. Aero seatpost? Keep trying. And while the jury is still out on even clamping carbon fiber, you're better off securing your bike how every pro-team mechanic in the world...
Feedback Sports Summit Digital Scale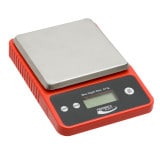 The Feedback Sports Table Top Digital Gram Scale weighs things. Whether you're a road racer needing to confirm a dose of doped blood from Dr. Ferrari, a messenger needing to accurately divvy up the load for the day, or an honest-to-goodness gram-counting weight-weenie, this Feedback Sports...
Feedback Sports Velo Cache 2 Bike Storage Column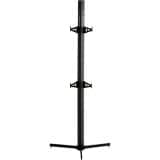 Ever tried storing a bike in an apartment? Needless to say it can be quite frustrating -- especially when you have more than one. The Feedback Sports Velo Cache Storage Rack makes life easier for those of us without garages, offering a safe, secure, and attractive way to store two bikes easily....
Feedback Sports Velo Cache Cradle Arms Kit
Keep your tires off dry-rot-promoting concrete, and hang your bike where you can admire it with the Feedback Sports Velo Cache Cradle Arms Kit. This kit lets you add another bike to the Velo Cache Storage Stand.
Feedback Sports Velo Cache Expansion Kit
Boost your Velo Cache's bike-holding capabilities with Feedback Sports' Expansion Kit. A standard Velo Cache only holds two bikes, but with this expansion kit, you'll be able to stash four bikes in a safe, space-saving manner.
Feedback Sports Velo Cache Gear Basket
Ever been late to a ride because you couldn't find one of your gloves? We've all been there. The Feedback Sports Gear Storage Basket enables owners of the company's Velo Cache Storage Rack to store their most critical riding gear right with their bikes. The Gear Storage Basket's deep, wrap-around...
Feedback Sports Velo Hinge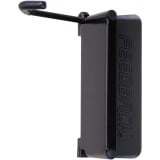 Space is valuable, and hardware-store hooks not only suffer from utilitarian appearance, they force bicycles perpendicular to the wall. The Velo Hinge from Feedback Sports, on the other hand, allows the hook to pivot, so bicycles take up less floor space. Just as appealing as compact storage,...
Feedback Sports Wheel Adapter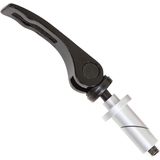 Feedback Sports' Wheel Truing Stand is a simple and effective solution to truing wheels, plus it can be mounted to their work stands -- perfect for those on the go. One problem, however, is it requires quick-release wheels to work. These Wheel Adapters fix that little hiccup. They come in 12mm,...
Hero Kit Crash Pack: Cycling First Aid Kit
As cyclists, we're bound by the truth that sooner or later, we all crash. And when you do, the Hero Kit Crash Pack: Cycling First Aid Kit will be there to help you put yourself back together. It has bandages, it has salves, and it even has instructions -- probably best to read these ahead of time...
Hero Kit Hero Kit for Mountain Biking
Putting together a tool kit for mountain biking requires experience, forethought, and knowledge of the tools that are available. However, if you're new to the sport, haven't worked in a shop your whole life, or just don't need to use your resources to piecemeal something together, then the Hero...
<< Prev | Back | 1 | 2 | 3 | 4 | 5 | 6 | 7 | 8 | 9 | 10 | More | Next >>