Tools - Road Bike Shop
Shop
>
Accessories
>
Tools & Maintenance
>
Tools
Diamondback Ready-2-Ride Starter Kit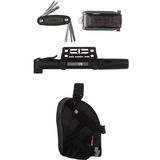 Retail Price:
$49.95
Our Price: $39.99
buy now
Cycling requires a plethora of gear to get started, and buying it all individually can become exhausting. Simplify your on-the-go maintenance preparation with Diamondback's Ready-2-Ride Starter Kit. Filled with all of the just-in-case essentials you'll need with you out on a ride, the kit will...
Effetto Mariposa Giustaforza II 10-60 Pro Torque Wrench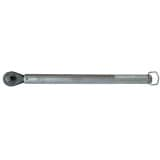 The Effetto Mariposa Giustaforza II 10-60 Pro Torque Wrench is built in Italy and lives up to some high expectations. The Giustaforza II uses no batteries or electronics--the first to break in any tool. The Guistaforza II is unlocked by a knob located on the wrench end; once unlocked, set the...
Evoc Tool Pouch
Evoc's Tool Pouch features a mesh pocket, a waterproof pocket for personal effects, and a zippered main pocket to organize your free-range tools and the random component parts floating around in you workshop. This is especially handy if, like many of us, your workshop doubles as your living space.
Fabric 16 in 1 Mini Tool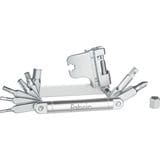 16 in 1 Mini Tool
Fabric Chamber Fixed Multi-Tool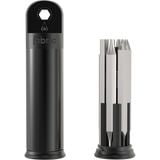 In contrast to traditional multi-tools that are prone to snagging on clothing or catching on other equipment in your saddle pack, Fabric's Chamber Fixed Multi-Tool keeps each of its 13 tools safely housed inside an aluminum cylinder when they're not in use. When you're ready to use it, remove the...
Fabric Chamber Ratchet Multi-Tool
UK-based component manufacturer Fabric has a flair for sleek, minimalist equipment -- think clean lines, smooth finishes, and simple functionality. Their Chamber Ratchet Multi-Tool offers the 13 blade heads you'd expect for routine or on-the-go bike maintenance, all housed inside a sleek aluminum...
Feedback Sports 15mm Pedal Combo Wrench
Taking off your pedals is never an easy task, and somehow, we always need to take ours off when they're at their muddiest. The job must go on, of course, and it helps to have a solid set of wrenches at your disposal to make the process go a little smoother. Fill up your growing home toolbox with...
Feedback Sports 90 Degree/Straight Pick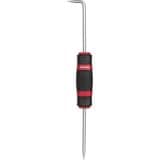 Unlike cassette pliers, bottom bracket wrenches, and other specific bike tools, you don't buy a tool like the Feedback Sports 90 Degree/Straight Pick for one specific purpose. Rather, you buy one, tuck it safely away in your toolbox, and wait not very long for the occasion to arise in which you...
Feedback Sports A-Frame Event Stand w/ Tote Bag
Whether you're hosting an event, a team, or an army of your own machines, Feedback Sports' A-Frame Event Stand with Tote Bag provides enough two-wheeled storage for a quiver full of bicycles. You'll be set to show off your armada, keep the team's bikes in one place, or securely park your ride...
Feedback Sports Alpine Digital Scale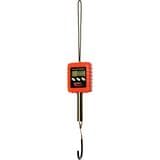 Retail Price:
$63.99
Our Price: $57.99
buy now
We'd never impugn the integrity of manufacturers, but sometimes it's a good idea to double-check the weight of the superlight gear you just bought. To that end, Feedback Sports designed the Alpine Digital Scale to clamp onto your bike stand (or hang from a hook) and weight your components, even...
<< Prev | Back | 1 | 2 | 3 | 4 | 5 | 6 | 7 | 8 | 9 | 10 | More | Next >>