Tools - Road Bike Shop
Shop
>
Accessories
>
Tools & Maintenance
>
Tools
Park Tool Tire & Tube Repair Kit - TR-1C
Retail Price:
$6.49
Our Price: $5.84
buy now
Remove stubborn tires and seal punctures with the Park Tool Tire & Tube Repair Kit - TR-1C.
Park Tool Tire Lever Set - TL-1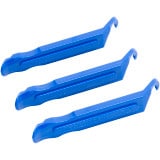 Retail Price:
$3.29
Our Price: $2.96
buy now
We have learned the hard way the things that do not substitute for a tire lever: Metal spoon, screwdriver, fingers, floor pump thumblock, prayer and much more. The humble tire lever, in this case the Park Tool TL-1 Set-of-3 Tire Levers, is something so simple yet so vital for happy &...
Park Tool Triple Spoke Wrench - SW-7.2
Retail Price:
$9.49
Our Price: $8.54
buy now
The Park Tool SW-7. 2 Triple Spoke Wrench combines the utility of three tools into one. It features the three most common spoke nipple sizes corresponding to the standard Park black, green, and red spoke wrenches. This combo is a boon to the home mechanic who likes to work on their own bikes, and...
Park Tool Truing Stand Tilting Base For TS-2
Retail Price:
$35.95
Our Price: $32.36
buy now
A perfect complement to TS-2 and 2. 2 Truing Stands, Park Tool's Tilting Base permits twenty degrees of adjustment and adds organizational bins. This assists with not only decreasing repair time, it enhances the wheel building experience by keeping nipples and tools organized. The plastic base's...
Park Tool Utility Knife - UK-1C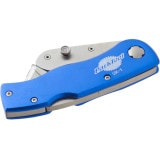 Retail Price:
$15.95
Our Price: $14.36
buy now
Keep the Park Tool UK-1C Utility Knife handy in the garage, tool box, or on your belt. The ergonomic aluminum handle provides a secure grip, and the quick-change blade system uses standard utility knife blades so you'll always have a sharp edge.
Park Tool Utility Pick Set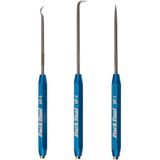 Plenty of places on your frame could be considered "hard-to-reach", but some, more than others, present a serious challenge when you're trying to make adjustments. Park Tool's Utility Pick Set will make the occasions you need to do detail work significantly easier, with a set of three picks, each...
Park Tool Valve Core Tool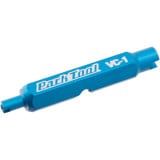 Retail Price:
$10.95
Our Price: $9.86
buy now
No more fumbling or scuffing up your valve stems with the Park Tool Valve Core Tool. When it's time to remove a valve core simply insert the end of the tool, twist and BLAM!, core removed. Slip on a valve extension and tighten it down using the 5mm wrench. It just doesn't get any easier.
Park Tool Vulcanizing Patch Kit - VP-1
Retail Price:
$2.49
Our Price: $2.24
buy now
Flats happen, but even the most careless pedaler wouldn't use all six of the patches in Park Tool's Vulcanizing Patch Kit in a single ride, right? The two oval patches cover up bigger holes, the four smaller round patches are for littler punctures, and the self-vulcanizing fluid bonds tube and...
Pedro's 15mm Equalizer Pro Pedal Wrench
Retail Price:
$36.00
Our Price: $31.68
buy now
The Pedro's 15mm Equalizer Pro Pedal Wrench takes to stubborn pedals like a nun with a ruler to your knuckles at St. Mary's. Some pedals in your shop have behavior issues--not moving when they're told, squeaking and squealing all day long, not getting along with the rest of the bike parts--but a...
Pedro's 2-Piece Screwdriver Set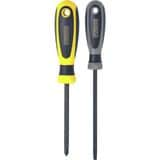 Retail Price:
$14.95
Our Price: $13.16
buy now
Designed for ease of use, comfort, and lasting durability, Pedro's professional-grade 2-Piece Screwdriver Set provides the common sizes found on bicycles. This includes a #2 Phillips and a 5. 5mm flat-blade screwdriver, both featuring dual-density, ergonomic thermoplastic handles to provide a...
<< Prev | Back | 21 | 22 | 23 | 24 | 25 | 26 | 27 | 28 | 29 | 30 | More | Next >>