Tools - Road Bike Shop
Shop
>
Accessories
>
Tools & Maintenance
>
Tools
Blackburn Toolmanator 5 Multi-Tool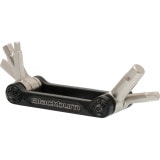 You'd be surprised how few tools you actually need to make most adjustments on your bike. The Blackburn Toolmanator 5 Multi-Tool will cover the vast majority of your maintenance bases. Made from a super-rigid one-piece aluminum frame and hardened chrome vanadium bits, the tool is incredibly slim...
Blackburn Wayside Multi-Tool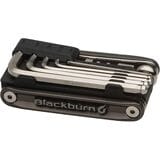 Blackburn set out to manufacture a multi-tool that would be able to get into all of the hard-to-reach spots on your frame rather than just sitting pretty with its array of tools while you call for a ride home. The Wayside Multi-Tool is solidly constructed and includes the requisite array of hex...
CamelBak Bike Tool Roll Organizer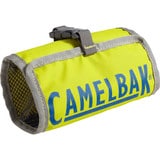 How does the old saying go? Keep your friends close, and your bike tools closer with CamelBak's Bike Tool Roll Organizer. We're pretty sure that's how it goes.
CamelBak Bottle Brush Kit
The CamelBak Bottle Brush Kit kit helps keep your bottles and valves clean and ready for whatever dirtiness you throw at it next. The large brush fits well in all 63-millimeter bottles and scours all the hard-to-reach crevices. The smaller brush cleaner keeps your bite valves and straws from...
Competitive Cyclist Torque Tool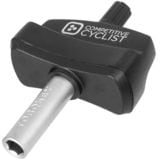 Retail Price:
$19.95
Our Price: $12.95
buy now
You know you'd rather not put blind faith in yourself to make adjustments to your pricey carbon dreamship using a regular wrench, and our Competitive Cyclist Torque Tool's compact design and impressive versatility makes it pretty easy to relinquish control to a toque wrench instead. It comes...
Crank Brothers b14 Multi Tool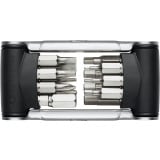 Retail Price:
$26.95
Our Price: $21.56
buy now
That pesky multi-tool. When you have it, you never need it, but once you forget to slip it into your jersey pocket, that's when you need it the most. You don't want to carry your workbench set with you, so make short work of any necessary fixes with Crank Brothers' b14 Multi Tool. Crank Brothers...
Crank Brothers b17 Multi Tool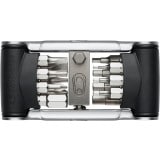 Retail Price:
$32.95
Our Price: $26.36
buy now
For longer rides and tours, having a bevy of tools for small fixes and repairs at your disposal is highly encouraged. And while throwing a few hex wrenches in your saddle bag is useful, a tool such as Crank Brothers' b17 Multi Tool, is just as light and features all the tools necessary to keep...
Crank Brothers b8 Multi Tool
How many times have you thought about putting a multi-tool in your seatbag, tried to shove it in, and then basically given up in frustration? You don't want to buy a bigger seatbag, as that would ruin the aesthetics of your bike, but having been stuck making "that phone call home" on more than...
Crank Brothers Multi 10 Tool
The Crankbrothers Multi-10 Tool is slimmer and more compact than the Multi-17. While it lacks the chain tool and nipple wrenches, it contains all the super handy tools that you'll really use on a regular basis on the trail or on the tailgate to keep your bike rolling smoothly. In fact, its...
Crank Brothers PIXL Premium Multi-Tool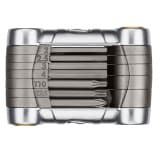 The Crank Brothers PIXL Premium Multi-Tool will get you out of your next sticky jam with a full array of allen wrenches, three screwdrivers, two torx wrenches and one helluva nice body.
<< Prev | Back | 1 | 2 | 3 | 4 | 5 | 6 | 7 | 8 | 9 | 10 | More | Next >>