Tools - Road Bike Shop
Shop
>
Accessories
>
Tools & Maintenance
>
Tools
Blackburn Grid 13 Multi-Tool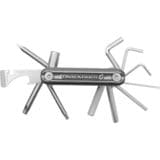 For such a small accessory, the right multi-tool brings us a considerable amount of peace of mind when tucked into a jersey pocket or saddle pack on a ride. The Blackburn Grid 13 Multi-Tool was constructed with a careful selection of tools for the most common trail or road-side issues, and...
Blackburn Grid 8 Multi-Tool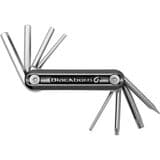 Tossing Blackburn's Grid 8 Multi-Tool into your saddle pack won't add much weight to your setup, and the weight it does add is a small price to pay for always being prepared to make basic fixes trail- or road-side.
Blackburn Local CO2 Ride Kit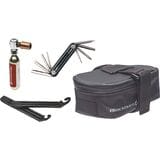 When we pick out a new bike, it usually involves more hemming and hawing than buying a car, and then we still need to outfit it for the roads or trails. Blackburn takes pity on us with the Local C02 Ride Kit, which stores everything needed for quick, mid-ride maintenance in a saddle bag.
Blackburn Toolmanator 5 Multi-Tool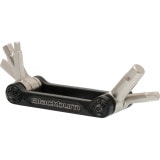 You'd be surprised how few tools you actually need to make most adjustments on your bike. The Blackburn Toolmanator 5 Multi-Tool will cover the vast majority of your maintenance bases. Made from a super-rigid one-piece aluminum frame and hardened chrome vanadium bits, the tool is incredibly slim...
Blackburn Wayside Multi-Tool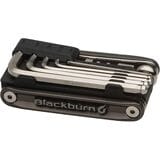 Blackburn set out to manufacture a multi-tool that would be able to get into all of the hard-to-reach spots on your frame rather than just sitting pretty with its array of tools while you call for a ride home. The Wayside Multi-Tool is solidly constructed and includes the requisite array of hex...
Chris King 24mm Bottom Bracket Injector Tool
Keep your BB spinning like new or swap out heavy-duty grease for lightweight lube with the Chris King 24mm Bottom Bracket Injector Tool. Compatible with all Chris King Bottom Brackets, push-type grease guns, and universal-fitting grease guns, the Injection Tool simultaneously purges old grease...
Chris King 30mm Bottom Bracket Injector Tool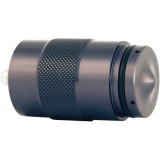 The Chris King 30mm Bottom Bracket Injector Tool is made for maintenance of Chris King bottom brackets only. The durable, all-aluminum tool is designed to be used in conjunction with many popular push-type grease gun systems by threading directly onto the gun nozzle. Chris King also provides a...
Chris King Bottom Bracket External Cup Tool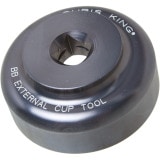 OK, you've just shelled out for your new slice of heaven, a Chris King bottom bracket. Just like the headsets, they come in an array of dazzling anodized colors. Do you really want to torque them into your frame with that half-rusty, stamped steel Shimano external cup wrench? We thought not. What...
Crank Brothers b14 Multi Tool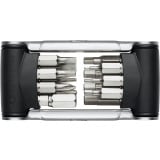 Retail Price:
$26.95
Our Price: $21.56
buy now
That pesky multi-tool. When you have it, you never need it, but once you forget to slip it into your jersey pocket, that's when you need it the most. You don't want to carry your workbench set with you, so make short work of any necessary fixes with Crank Brothers' b14 Multi Tool. Crank Brothers...
Crank Brothers b17 Multi Tool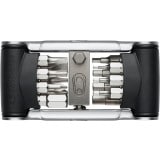 Retail Price:
$32.95
Our Price: $26.36
buy now
For longer rides and tours, having a bevy of tools for small fixes and repairs at your disposal is highly encouraged. And while throwing a few hex wrenches in your saddle bag is useful, a tool such as Crank Brothers' b17 Multi Tool, is just as light and features all the tools necessary to keep...
<< Prev | Back | 1 | 2 | 3 | 4 | 5 | 6 | 7 | 8 | 9 | 10 | More | Next >>