Tools - Road Bike Shop
Shop
>
Accessories
>
Tools & Maintenance
>
Tools
Pedro's L Hex Wrench Set - 9 Piece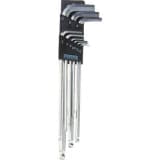 Tired of searching the bottom of your tool box for the right hex wrench? The Pedros Hex L Wrench Set features a tabs-keeping plastic holder, and the long wrench lengths provide great leverage. Pedros made the Hex L Wrench Set from heat-treated steel for bombproof durability and dependability....
Pedro's L Torx Set - 7 piece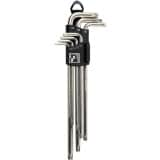 The Torx fastener's quickly becoming standard issue on the modern bicycle, and quality wrenches like Pedro's L 7-piece Set are an essential addition to any home or professional tool box. Made from heat-treated SNCM-V alloy steel, these wrenches ensure superior strength and excellent purchase to...
Pedro's Magnetic Parts Tray
Retail Price:
$17.95
Our Price: $14.35
buy now
It's often said that a rug rat's appetite for inedibles gives them an uncanny proficiency for finding lost hardware. However, not everyone has a two-year-old on standby. And given the gestation time, along with needed resources, this option tips the advantage to Pedro's Magnetic Parts Tray. It...
Pedro's Master Tool Kit 3.0
The Pedros Master Tool Kit 3. 0 includes, well, basically anything you could possibly need to build, repair, or tune your bike--not to mention an organized, lockable case.
Pedro's Multi Spoke Wrench
Retail Price:
$10.95
Our Price: $8.20
buy now
Pedro's Multi Spoke Wrench is a three-way, shop-quality wheel tool in a compact and ergonomic design for truing and tensioning wheels. It includes the three most common sizes: 3. 2, 3. 3, and 3. 5mm spoke nipples, and is made from heat-treated tool steel for strength and long-lasting performance....
Pedro's Pro Chain Tool 2.0
Retail Price:
$59.95
Our Price: $34.95
buy now
Stop messing around with those tiny, hard-to-use tools and get yourself the comfortable Pedros Pro Chain Tool 2. 0. This large chain tool features an ergonomic handle to help you get agro when a broken or kinked chain doesn't want to play nice.
Pedro's Pro Pedal Wrench
Pedro's tools are known for their durable construction, as well as for simple solutions to problems every home mechanic faces. The burly 15mm Pedal Wrench features a 305mm-long handle, which provides plenty of leverage for removing even the most stubborn of pedals. Put it this way: If the Pedro's...
Pedro's Pro Socket Handle 2.0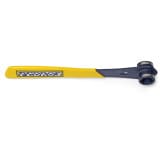 When fighting a stubborn bottom bracket cup, the worst option -- especially if you value the skin on your knuckles -- is a slip-prone, open-end wrench. The ideal alternative is a six-point connection, like the dual-sided 24/25. 4mm (one-inch) opening found here on Pedro's Pro Socket Handle 2. 0....
Pedro's Pro Torque Wrench 2.0
Retail Price:
$144.95
Our Price: $99.95
buy now
Torque all your stuff that needs torque with Pedro's ProTorque Wrench 2. 0. The 2. 0 version of this professional-quality torque wrench sorted out all the security bugs (it's complicated stuff, don't worry about it) so you can apply precise torque 'til you drop. Around here, we generally just...
Pedro's Pro Torx T/L Set - 7 Piece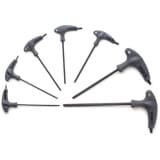 Retail Price:
$64.95
Our Price: $43.99
buy now
Pedro's release of the Pro Torx T/L Piece Set comes as response to the bike industry's growing use of Torx fasteners on today's two-wheelers. An earth-friendly manganese finish coats the wrenches, adding strength and life span, and a strong elastomer handle gives you grip and leverage to get the...
<< Prev | Back | 11 | 12 | 13 | 14 | 15 | 16 | 17 | 18 | 19 | 20 | More | Next >>