Tools - Road Bike Shop
Shop
>
Accessories
>
Tools & Maintenance
>
Tools
Pedro's Cog Wrench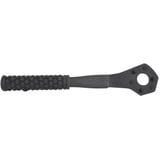 Retail Price:
$29.95
Our Price: $22.99
buy now
If you're tired of dealing with the frustration and bruised knuckles from slipped chain whips, Pedro's Cog Wrench is the answer. It securely holds 11 or 12 tooth cogs while a cassette tool fits in the center of the wrench. This system provides good purchase and leverage for loosening cassettes. A...
Pedro's Cone Wrench
Retail Price:
$12.95
Our Price: $9.07
buy now
Made from laser cut and heat-treated steel, Pedro's Cone Wrench is designed to perfectly fit hub cones to ensure simple and safe usage. An ergonomically designed handle provides maximum leverage and comfort and the wrenches are backed by Pedro's lifetime warranty. Pedro's Cone Wrench comes in...
Pedro's Downhill Tire Lever
It might look like a medieval tongue-depressor, but the Pedro's Downhill Tire Lever is made to get under the biggest, baddest DH tires out there. When plastic levers won't cut it, put away your screwdriver and reach for this big guy.
Pedro's Folding Hex Set Plus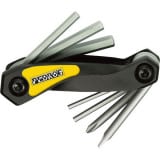 Retail Price:
$12.95
Our Price: $9.70
buy now
Slip this little Folding Hex Set Plus from Pedro's into your saddle bag, and you'll have all the metric hex head sizes you need, plus a flathead screwdriver and either a Torx T25 or Philips No. 2 driver. The ergo handle makes on-road and on-trail wrenching easy on your hands.
Pedro's Folding Hex Wrench Set
The Pedros Folding Hex Wrench Set features a durable composite handle, 1. 5, 2, 2. 5, 3, 4, 5, and 6mm hex wreches--take this tool out on the road with you for quick adjustments and quicker fixes. The Folding Hex Wrench Set's handle features a built in tool stop that allows the wrenches to be...
Pedro's Folding Repair Stand With Bag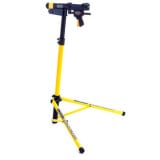 Retail Price:
$299.95
Our Price: $239.95
buy now
Tired of using bystanding junipers and quakies as impromptu bike stands? Pedro's portable Folding Repair Stand loves road trips--just don't let it eat any jerky or chili before the long drive. Throw your bike on top of the car, toss the Folding Repair Stand in the trunk, and set your sights on...
Pedro's Hex Pedal Driver
The majority of pedal manufacturers use either a 6 or 8mm hex, which is why Pedro's provides home and shop mechanics with the Hex Pedal Driver. Available in both 6 and 8mm sizes, it's designed for quick and easy installation and removal of pedals and, in the case of the 8mm, cranks too. An...
Pedro's Intensive Care Unit + M7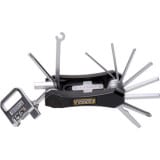 Retail Price:
$29.95
Our Price: $22.45
buy now
Pedro's ICM multi-tool includes a Mavic M7 spoke wrench along with their celebrated Intensive Care Unit to get you on your way. A total of 17 near-universal bike tools, from hex wrenches to tire levers, makes quick work of most road or trailside repairs. This year, Pedro's included a Mavic M7...
Pedro's L Hex Wrench Set - 9 Piece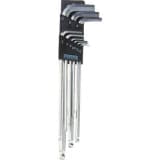 Tired of searching the bottom of your tool box for the right hex wrench? The Pedros Hex L Wrench Set features a tabs-keeping plastic holder, and the long wrench lengths provide great leverage. Pedros made the Hex L Wrench Set from heat-treated steel for bombproof durability and dependability....
Pedro's L Torx Set - 7 piece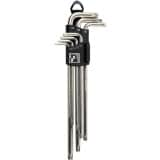 The Torx fastener's quickly becoming standard issue on the modern bicycle, and quality wrenches like Pedro's L 7-piece Set are an essential addition to any home or professional tool box. Made from heat-treated SNCM-V alloy steel, these wrenches ensure superior strength and excellent purchase to...
<< Prev | Back | 11 | 12 | 13 | 14 | 15 | 16 | 17 | 18 | 19 | 20 | More | Next >>