Tools - Road Bike Shop
Shop
>
Accessories
>
Tools & Maintenance
>
Tools
Pedro's Magnetic Parts Tray
When you finally get tired of dropping bolts behind your workbench, get yourself the Pedros Magnetic Parts Tray. Even if you tip over this bowl when tuning your bike at a gravel trailhead, you won't lose so much as a screw. Won't that be nice for a change?
Pedro's Master Tool Kit 3.0
The Pedros Master Tool Kit 3. 0 includes, well, basically anything you could possibly need to build, repair, or tune your bike--not to mention an organized, lockable case.
Pedro's Multi Spoke Wrench
Retail Price:
$10.95
Our Price: $8.20
buy now
Pedro's Multi Spoke Wrench is a three-way, shop-quality wheel tool in a compact and ergonomic design for truing and tensioning wheels. It includes the three most common sizes: 3. 2, 3. 3, and 3. 5mm spoke nipples, and is made from heat-treated tool steel for strength and long-lasting performance....
Pedro's Pro Socket Handle 2.0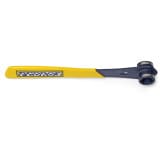 When fighting a stubborn bottom bracket cup, the worst option -- especially if you value the skin on your knuckles -- is a slip-prone, open-end wrench. The ideal alternative is a six-point connection, like the dual-sided 24/25. 4mm (one-inch) opening found here on Pedro's Pro Socket Handle 2. 0....
Pedro's Pro Torx T/L Set - 7 Piece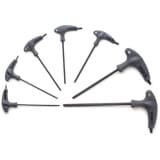 Retail Price:
$64.95
Our Price: $43.99
buy now
Pedro's release of the Pro Torx T/L Piece Set comes as response to the bike industry's growing use of Torx fasteners on today's two-wheelers. An earth-friendly manganese finish coats the wrenches, adding strength and life span, and a strong elastomer handle gives you grip and leverage to get the...
Pedro's Ratcheting Combo Wrench Set
Retail Price:
$169.68
Our Price: $122.99
buy now
When you're gearing up for some serious shop time, make sure you have Pedros Ratcheting Combo Wrench Set at the ready. While the open-ends of these wrenches get stuff done like normal, the box end ratchets to help you tighten and loosen bolts in seconds.
Pedro's Shimano Integrated Bottom Bracket Wrench
Pedros made their Shimano Integrated Bottom Bracket Wrench with a precision cut for use with Shimano's new bottom bracket cups.
Pedro's Star Nut Setter - 1in & 1 1/8in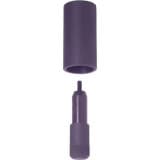 Working with 1-inch and 1 1/8-inch nuts can be a pain in the ass but, the nimble Pedros Star Nut Setter puts those nuts right where you want them. Balls. The Star Nut Setter uses a compact guide tool to ensure proper nut installation--minus the microscope.
Pedro's Starter Tool Kit
Designed with the aspiring mechanic in mind, Pedro's Starter Tool Kit supplies the essentials -- with room to grow. Pedro's fills its portable Burrito Tool Wrap with 19 tools, leaving open spots for expansion. The kit includes a cassette lockring socket and cog wrench, cable cutters, chain tool...
Pedro's Tape Measure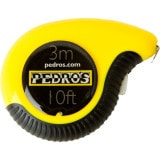 From measuring seat tubes to building a bookshelf for all your training DVDs, the Pedro's 3m Tape Measure will handle all your metric-measuring needs with classic Pedro's style. A full 3 meters (nearly 10 feet to the mountain tribe) covers just about everything short of laying carpet in a room...
<< Prev | Back | 11 | 12 | 13 | 14 | 15 | 16 | 17 | 18 | 19 | 20 | More | Next >>