Tools - Road Bike Shop
Shop
>
Accessories
>
Tools & Maintenance
>
Tools
Pedro's Y Wrench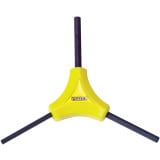 The reason Pedro's Y Wrench is ubiquitous to every bike tech's bench and serious pedal-head's garage is that the shape provides great grip and twist-ability. Add to this the angle-friendly ball end, and the Y wrench effectively cuts minutes off the installation and removal of bolts. When leverage...
Portland Design Works 3wrencho Tire Lever/Wrench
No, we're not talking about Yoshi Konno (RIP), but the Portland Design Works 3wrencho Tire Lever/Wrench is a solemn tribute to his master craftsmanship. The 3wrencho combines a 15mm box wrench with one of the best tire levers on the market. Impeccable design, tasteful representation, and a true...
PRO Repair Stand
Flipping your bike upside down and working on it from your knees will let you get the job done, but being able to throw your ride in the PRO Repair Stand will make things about 1,000 times easier. This folding stand has a strong clamp that securely grasps the seatposts of even the heaviest...
Race Face Cinch BSA BB Cup Tool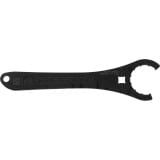 The Race Face BSA BB Cup tool is designed to work flawlessly to remove or install BSA30 bottom bracket cups. A cut-out window works with a torque wrench to ensure that you are tightening the cups just right. The Race Face Cinch BSA BB Cup Tool is available in One size and One color.
Saris Cycle Racks Boss Bike Stand
Retail Price:
$44.99
Our Price: $35.99
buy now
Looking to keep your bike or bikes indoors, but don't feel like bolting a rack into the wall or giving up space to a big bike stand? Or maybe you need a bike stand you can take on the go? Saris has what you need. The Saris Boss Bike Stand is a relatively discrete, lightweight, and foldable rack...
Saris Cycle Racks Hottie Bike Storage Rack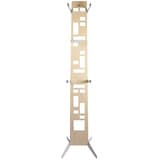 Retail Price:
$259.99
Our Price: $207.99
buy now
Occupying little floor space when it's not holding up your bike or bikes, the Saris Hottie Bike Storage Rack looks not unlike a tall Art Deco piece in your living room or foyer, with its wood face and bold shapes, yet its form also brings function. The freestanding rack can hold up to two bikes,...
Scorpion MTB Pro Stand
The Scorpion MTB Pro Stand has all the same attributes that the regular MTB Stand has, but with the added advantage of being able to disassemble the stand so that you can easily store it in your car to take to races. Anyone familiar with motocross may recognize the inspiration behind the Scorpion...
Scorpion MTB Stand
Looking at the Scorpion MTB Stand, we get that "why didn't we think of that" lightbulb moment. That's because this is a no-nonsense, make-total-sense type of mountain bike stand that will make all your home repairs a cinch without taking up the space and cash of a traditional stand. Anyone...
Scorpion Road Bike Stand
If you've seen your mountain bike friends using these neat Scorpion Stands, and want to have one to fit your road bike, look no further than the Scorpion Road Bike Stand. It uses the same clever design developed for mountain bikes but is more accommodating of the small diameters found on hollow...
Serfas 15 Function Mini Tool with Inflator
Retail Price:
$40.00
Our Price: $29.99
buy now
When you're in a hurry to get out and ride, you don't want to be digging through bags and old jersey pockets to find all your tools and inflation paraphernalia. Serfas' 15 Function Mini Tool with Inflator combines all the tools you need for minor repairs with an integrated C02 inflator so that...
<< Prev | Back | 11 | 12 | 13 | 14 | 15 | 16 | 17 | 18 | 19 | More | Next >>