Tools - Road Bike Shop
Shop
>
Accessories
>
Tools & Maintenance
>
Tools
Park Tool EK-2 Professional Travel and Event Kit
Retail Price:
$734.95
Our Price: $661.46
buy now
Whether you're servicing bikes at a race event or simply need a professional repair kit for home and shop use, the Park Tool EK-2 Professional Travel and Event Kit comes packed with more than 45 tools for servicing just about anything that comes your way. The included Blue Box Tool Case ruggedly...
Park Tool Folding Chain Tool - CT-6.3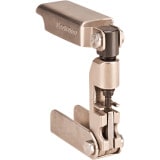 Retail Price:
$30.95
Our Price: $27.86
buy now
With the Park Tool CT-6. 3 Folding Chain Tool at the ready, you're able to take the bite out of road or trailside repairs. It's low-profile in the folded position, so it takes up very little space. Additionally, it's compatible with modern 11-speed chains -- including Campagnolo. This is made...
Park Tool Folding Hex Wrench Set
Retail Price:
$8.49
Our Price: $7.64
buy now
The Park Tool Folding Hex Set eliminates the need for a mess of loose tools and slides neatly into your bike pouch. The lightweight grip-handle resists slippage, and its stronger-than-steel handle won't break on you when you are really cranking down on it. You'll be glad to have these Protanium...
Park Tool Fourth Hand Cable Stretcher - with locking ratchet - BT-2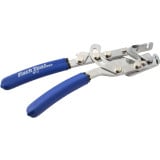 Retail Price:
$50.95
Our Price: $45.86
buy now
The BT-2 4th-Hand Brake Tool is a ratcheting wrench that allows you to pull cable and hold it in place as you make brake and derailleur cable tension adjustments.
Park Tool Freewheel Remover Wrench - FRW-1
Retail Price:
$49.95
Our Price: $44.96
buy now
Securely hold Park Tool freewheel and lockring tools with the FRW-1 Freewheel Remover Wrench. A long, round, and vinyl dipped handle provides superior leverage, while a locking set screw keeps tools in place.
Park Tool Hacksaw - SAW-1
Shorten handlebars, chop down seat posts, or cut steerer tubes with the Park Tool SAW-1 Hacksaw. Includes one blade and accepts any 12-inch hacksaw bladeDurable all-aluminum die cast frame constructionComfortable handle for positive grip
Park Tool Head Tube Reaming and Facing Set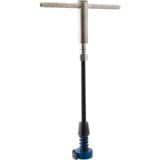 Retail Price:
$549.95
Our Price: $494.96
buy now
Proper head tube preparation is essential to set up your bike correctly. The Park Tool Head Tube Reaming and Facing Set will clean up paint and manufacturing imperfections that cause your headset to seat improperly. Includes 33. 9mm reamer (part #754. 2), and four different size pilots (29. 8mm,...
Park Tool Headset Installation Tool - HHP-2
Retail Price:
$168.95
Our Price: $152.06
buy now
You can fix a lot with a few simple tools, but sometimes you need to buck up and get specialized tools for specialized tasks. Setting up a new headset is one of those occasions, but the Park Tool HHP-2 Headset Installation Tool makes it easy pop in a new headset. It presses in your headset cups...
Park Tool Heavy Duty Shop Apron - SA-3
Retail Price:
$26.95
Our Price: $24.26
buy now
You don't want to get bike lube, grease, or spilled PBR on your new Fox jersey, so wear the Park Tool Shop Apron when you're working on your ride. This heavy cotton apron includes large pockets to hold tools, so everything you need will be right at hand.
Park Tool Heavy Duty Steel Tire Lever Set - TL-5
Anyone who has dealt with a heavy, wire-bead DH or freeride tire knows how tough it can be to change it. The Park Tool TL-5 Heavy Duty Tire Lever Set (two levers) has what it takes to deal with this problem. Tight, stiff-bead tires that would snap plastic levers like twigs are no match for steel...
<< Prev | Back | 11 | 12 | 13 | 14 | 15 | 16 | 17 | 18 | 19 | 20 | More | Next >>